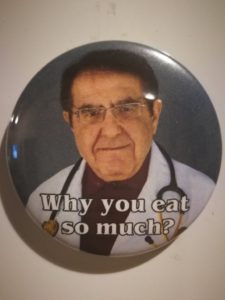 Since my last blog post where I outed myself formally as being on a Weight-Loss Journey, so many people have messaged me privately to share their own struggles with eating to lose weight. What we ALL have in common is a basic knowledge of what we need to be eating, but a struggle to do the right thing.
"I lack willpower" is the common refrain.
Willpower. What does that word conjure up for you? For me I have visions of stress, deprivation, sacrifice and a noble hero emerging triumphant out of the burning rubble. Sounds like a hell of a lot of drama and definitely not how I want to live my life daily. I had to find a more sustainable, enjoyable way to eat and win.