I was blessed enough in 2022 to be able to strike "Visit Greece and eat all the food" off my bucket list. It almost didn't happen at the 11th hour (Kelly Does Greece: A Dream Come True) but it did, and I shared what we did there in Kelly Does Greece: My Week In Paradise. This final of three posts is dedicated to The Food. It was MORE than I ever thought it would be. Seriously. What follows is a photo essay, where I share photos of the food we enjoyed. Ready? Let's dig right in!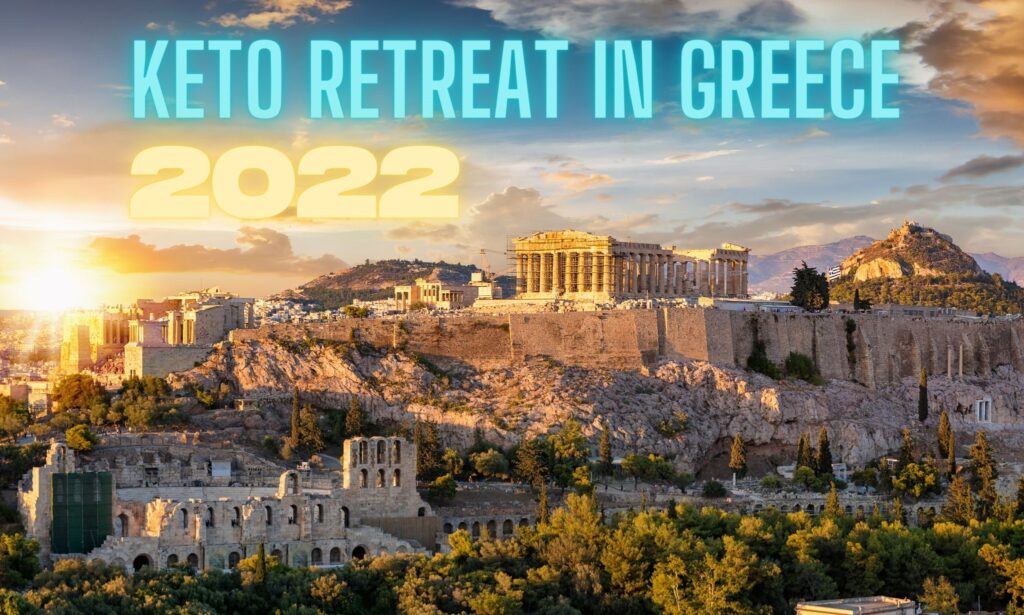 It was a Keto Retreat!
Remember now, this was a keto retreat, a Mediterranean keto retreat. In a nutshell, this means that we ate very low-carb (no grains or sugar), we consumed mostly ruminant meat (think goat, lamb, etc.) and seafood, we ate no chicken or pork, and we ate vegetables and some fruit that were in-season. We consumed no alcohol, we drank lots of water including sparkling mineral water with fresh lemon juice and something very new to me which I will share later in this post. We drank coffee. We enjoyed desserts (oh yes we did). Remember now, our hosts were Greek Goes Keto, and one half of this team is an expert cook and baker and the other half is a trained, qualified nutritionist. We were in excellent hands! We ate out and enjoyed specially curated meals just for us, and we benefited from Roberta's expertise in the kitchen as well. That provides the background, and next I'll share the details! For their philosophy, recipes, articles on various aspects of nutrition, and cookbooks, please do check out their website Greek Goes Keto.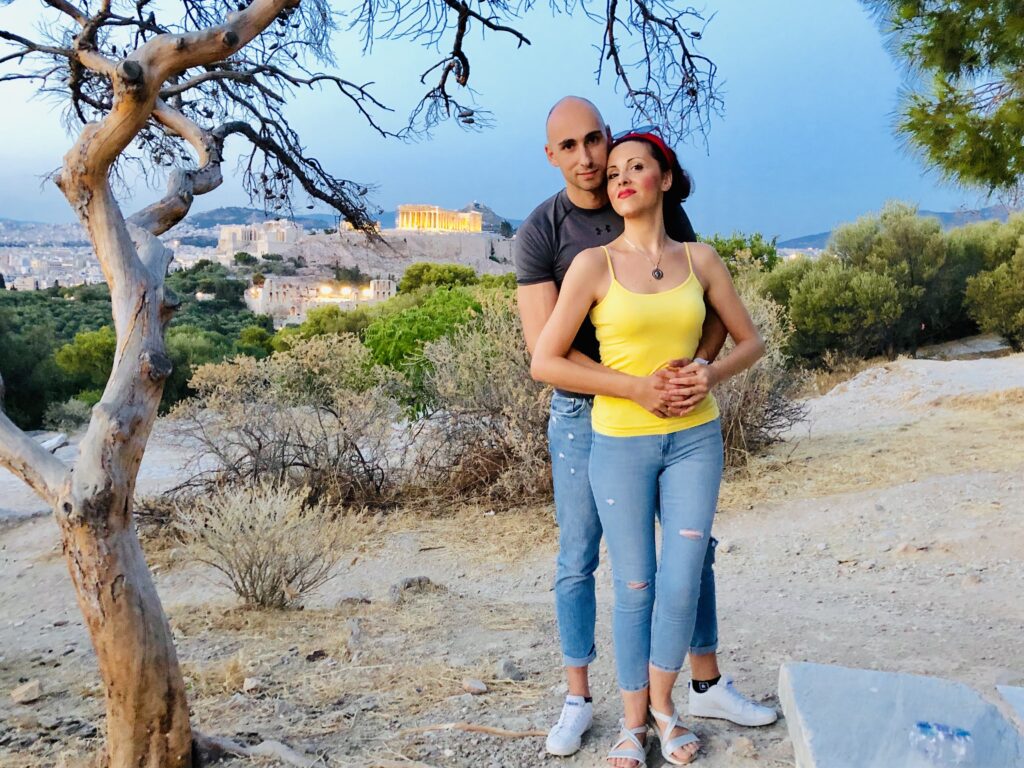 Feta Cheese by the block!
Feta is a Greek brined white cheese made from sheep's milk or from a mixture of sheep and goat's milk. Eschew all thoughts of crumbled feta. The Greeks deal in SLABS and BLOCKS.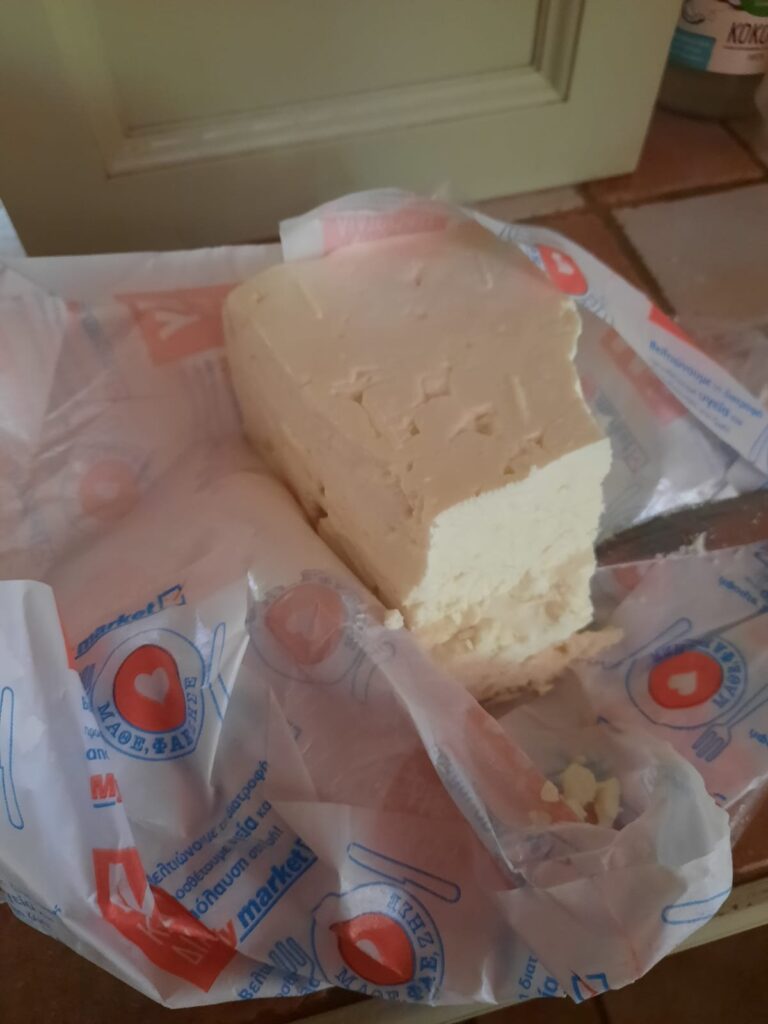 Eat Local, eat Seasonal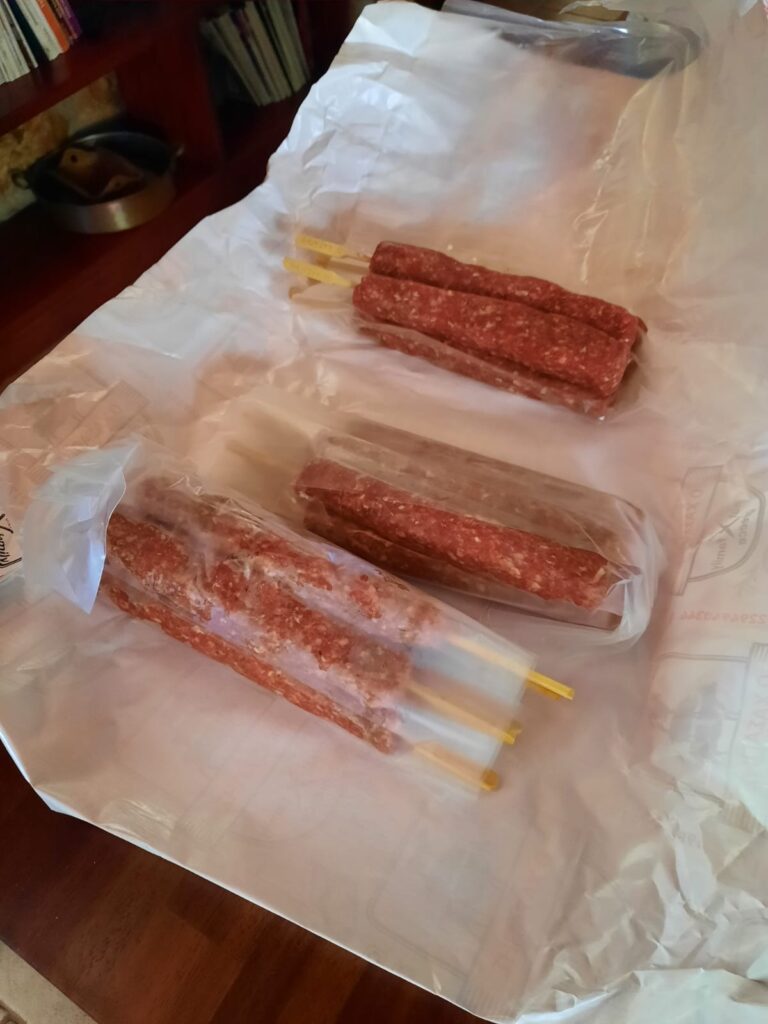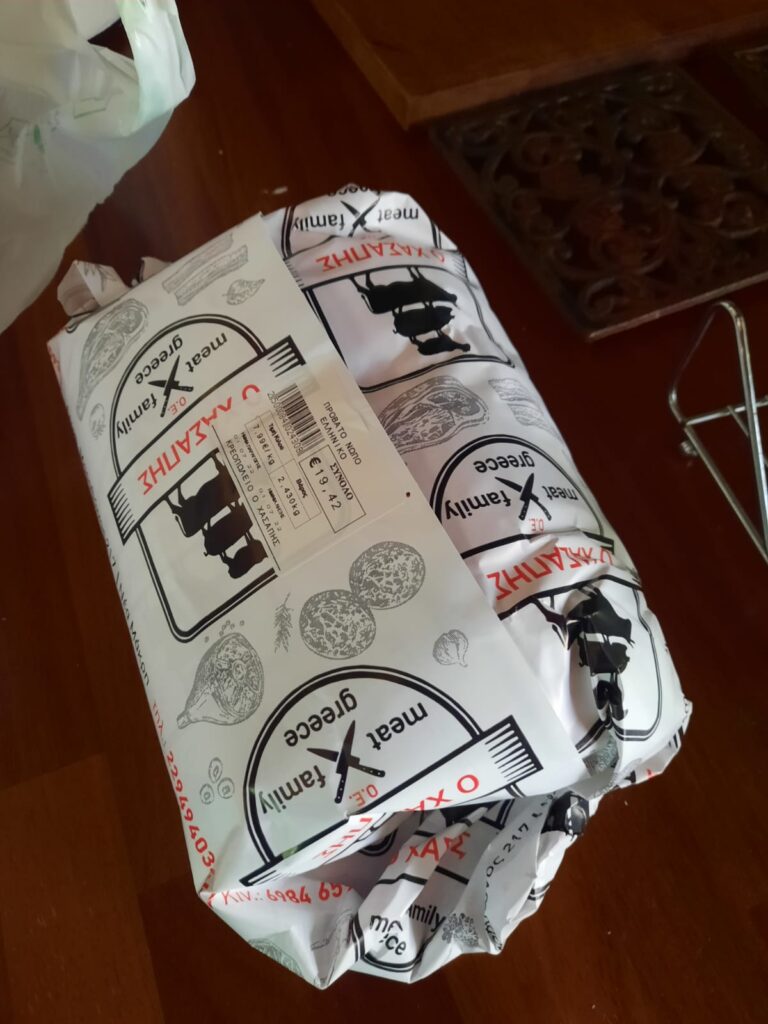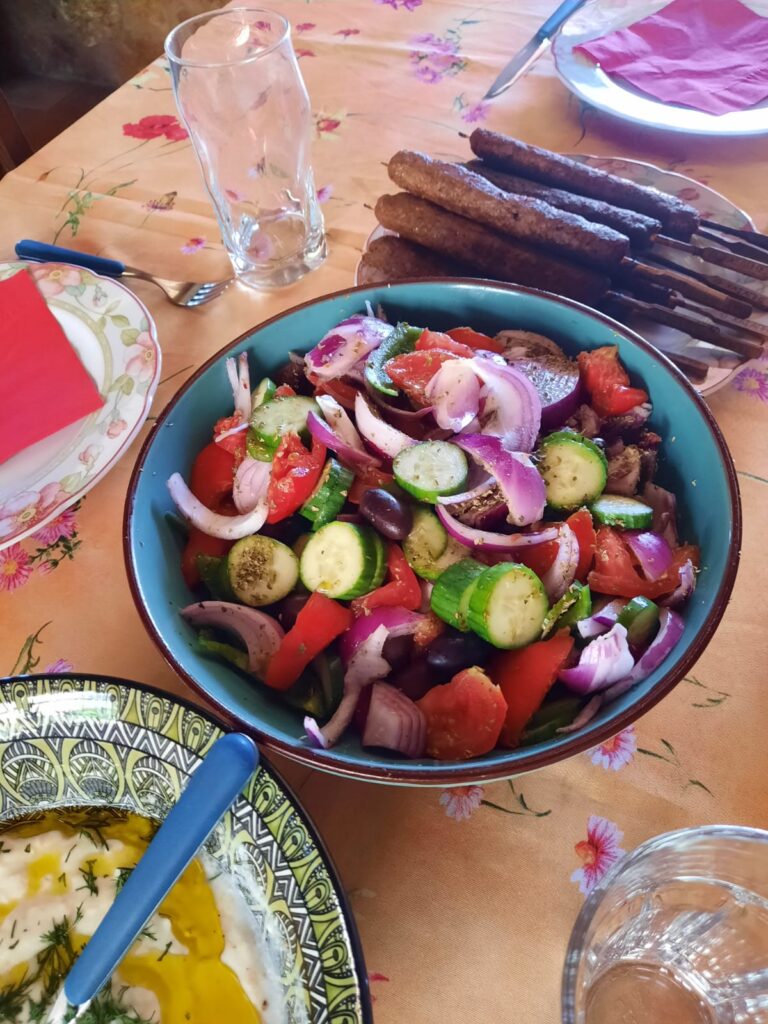 Tzatziki sauce is perfect with everything. We used Greek yogurt and added cucumber, dill, garlic, etc. Peep the FRESH locally sourced vegetables & Kalamata olives in the salad.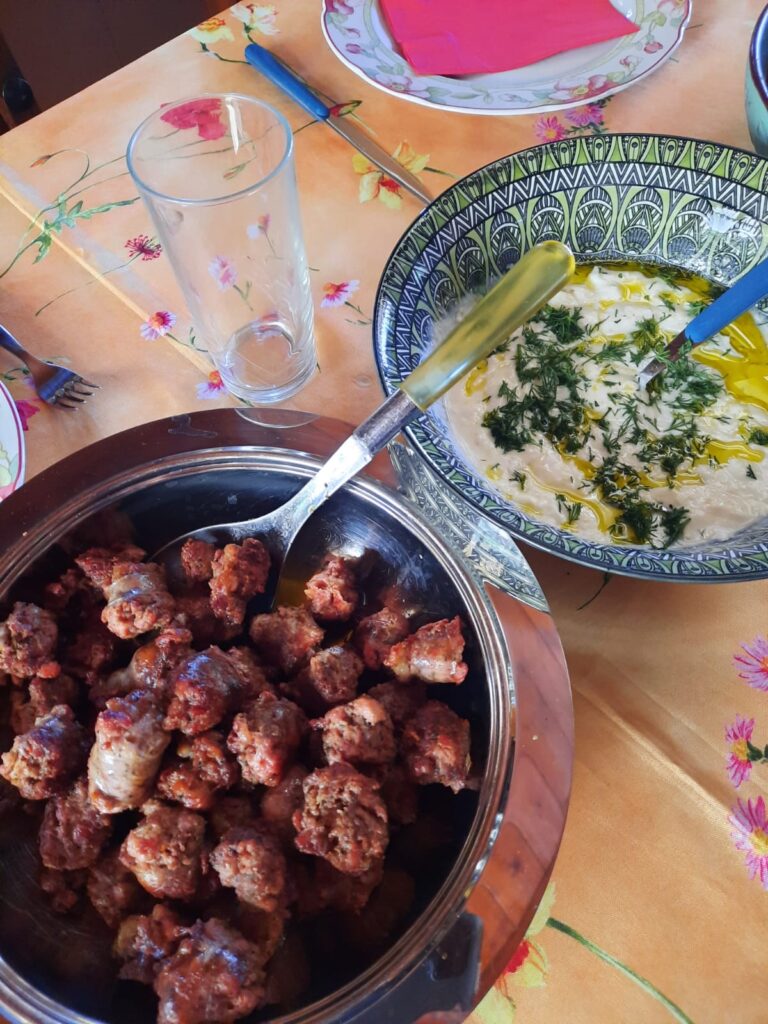 Coffee Shops Everywhere, Coffee all the time!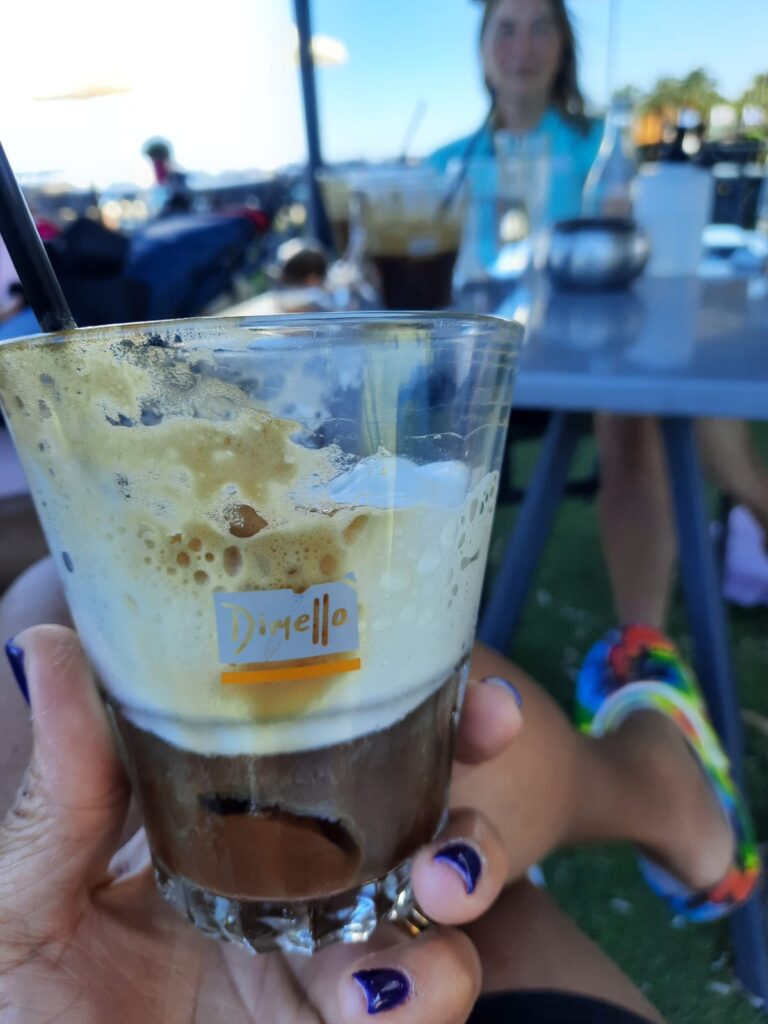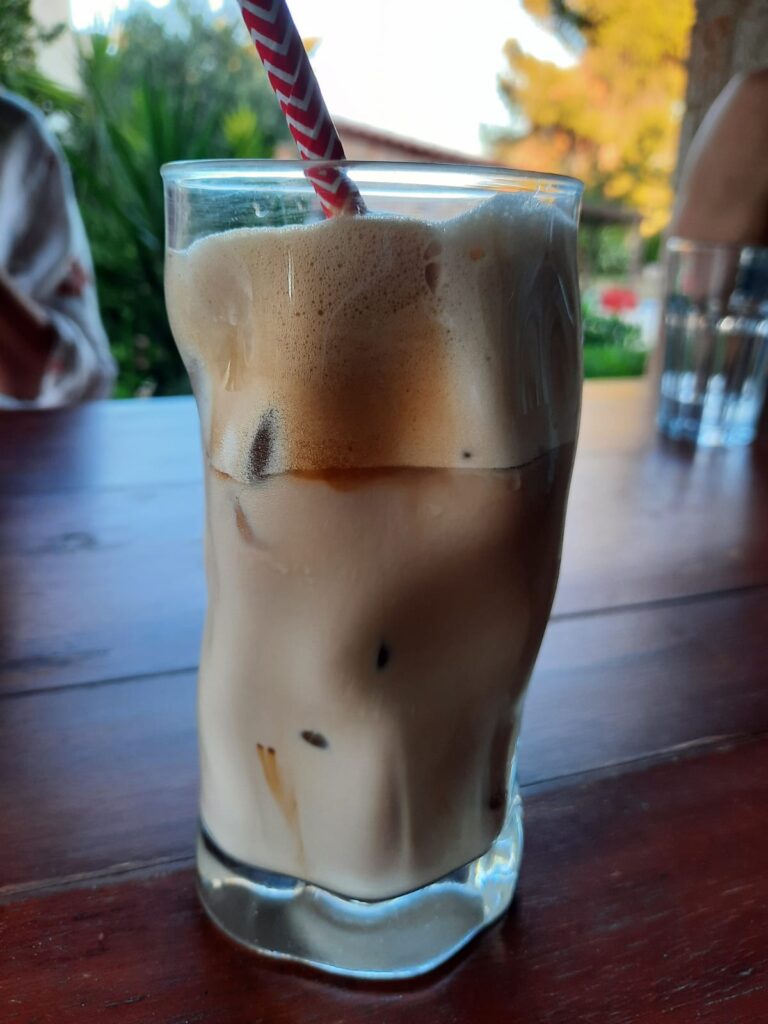 Mediterranean Keto: Eating Out in Greece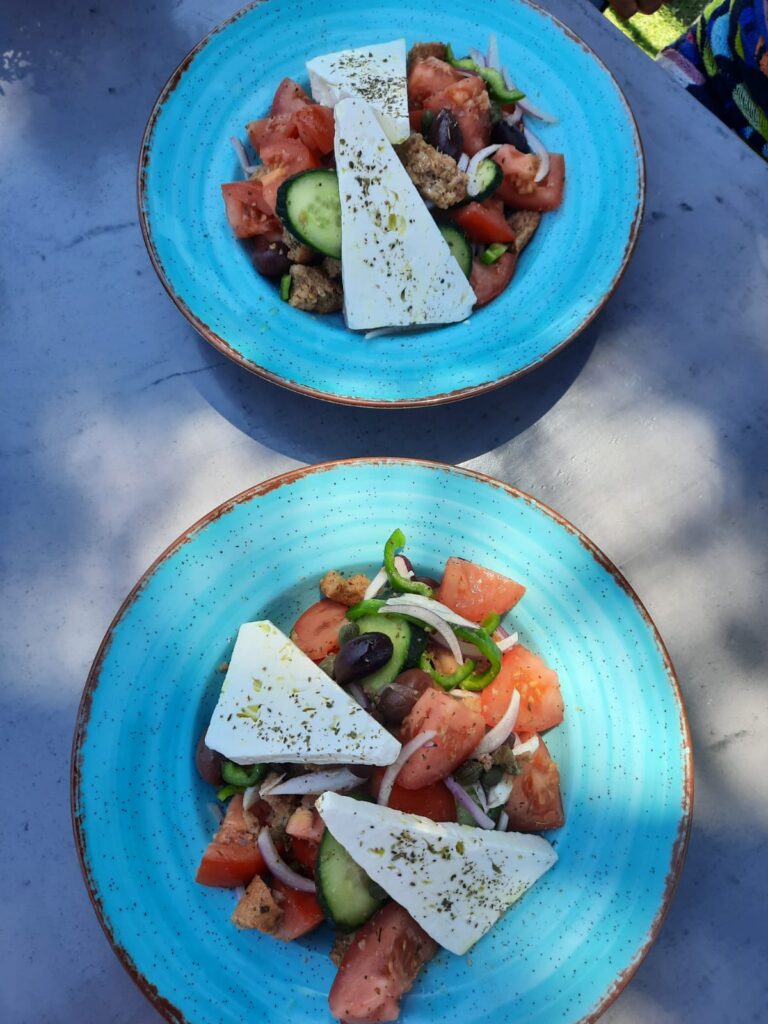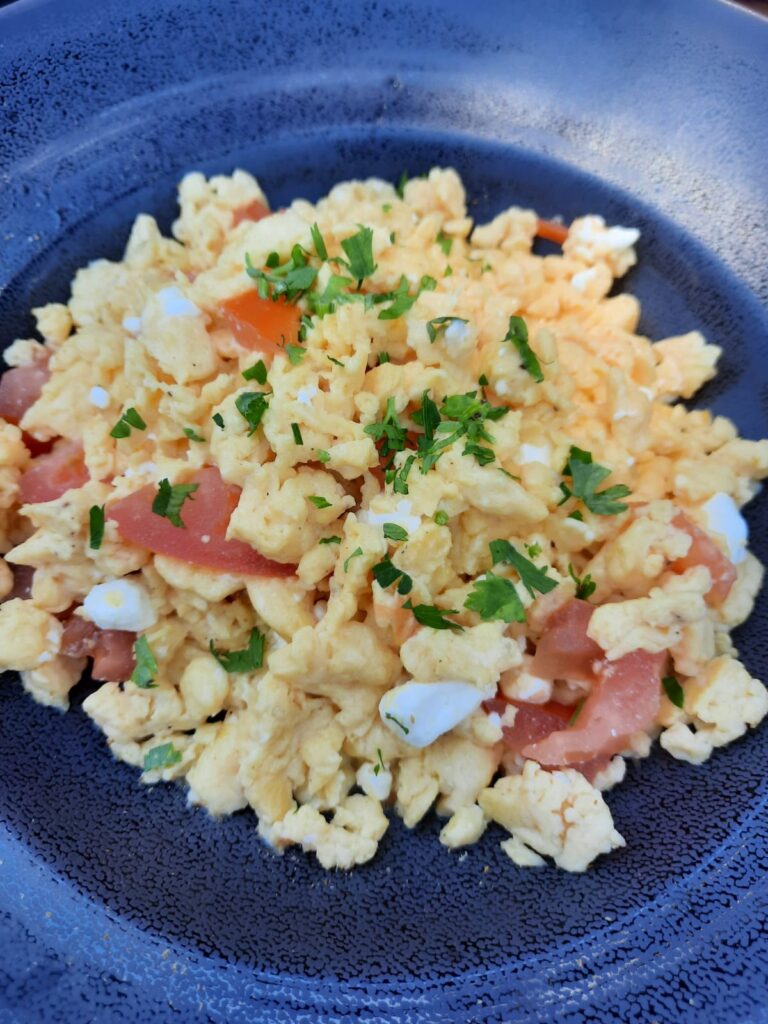 O Psaras: The BEST seafood in Greece!
If you go to Greece, you MUST visit O Psaras in Marathon. It is a 45 or so minute drive out of Athens. It is a family run seaside tavern that has been in operation for several generations now. They catch all their seafood and the food ranks in my top 3 food experiences of all time (and this includes experiences I had in foodie paradise Thailand!). They catered to our keto requirements and lemme tell you… FRESH, SIMPLE, EXQUISITE, ELEGANT, and DELICIOUS! Check out what we enjoyed on our two separate visits there.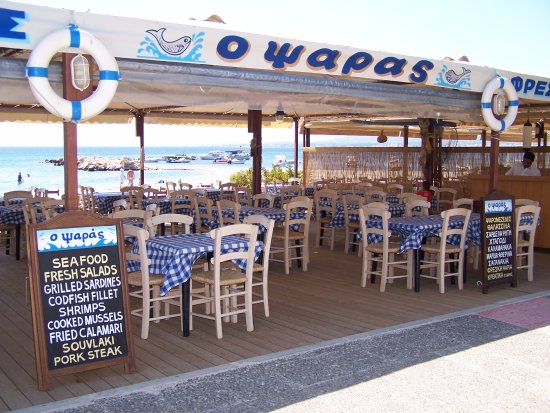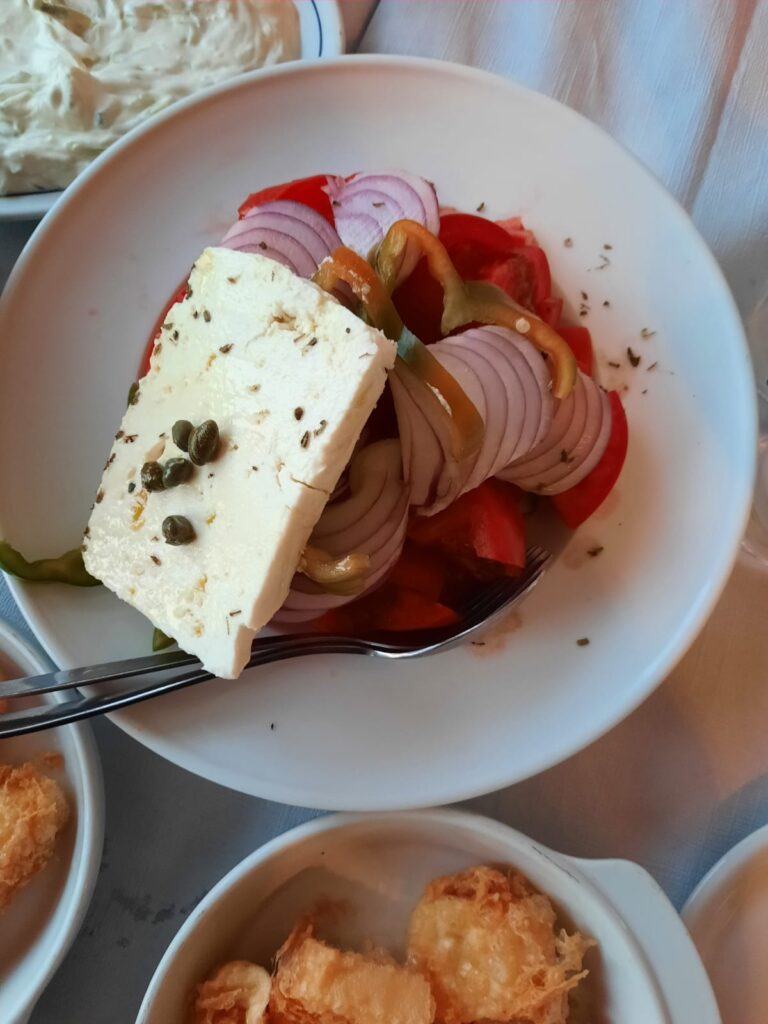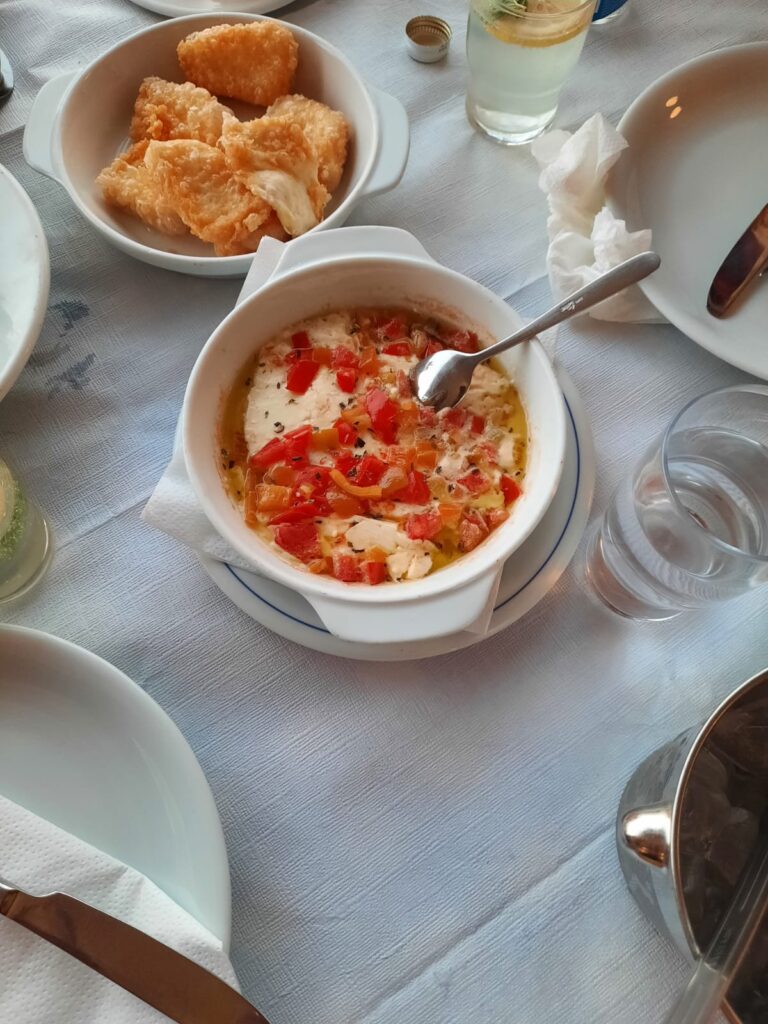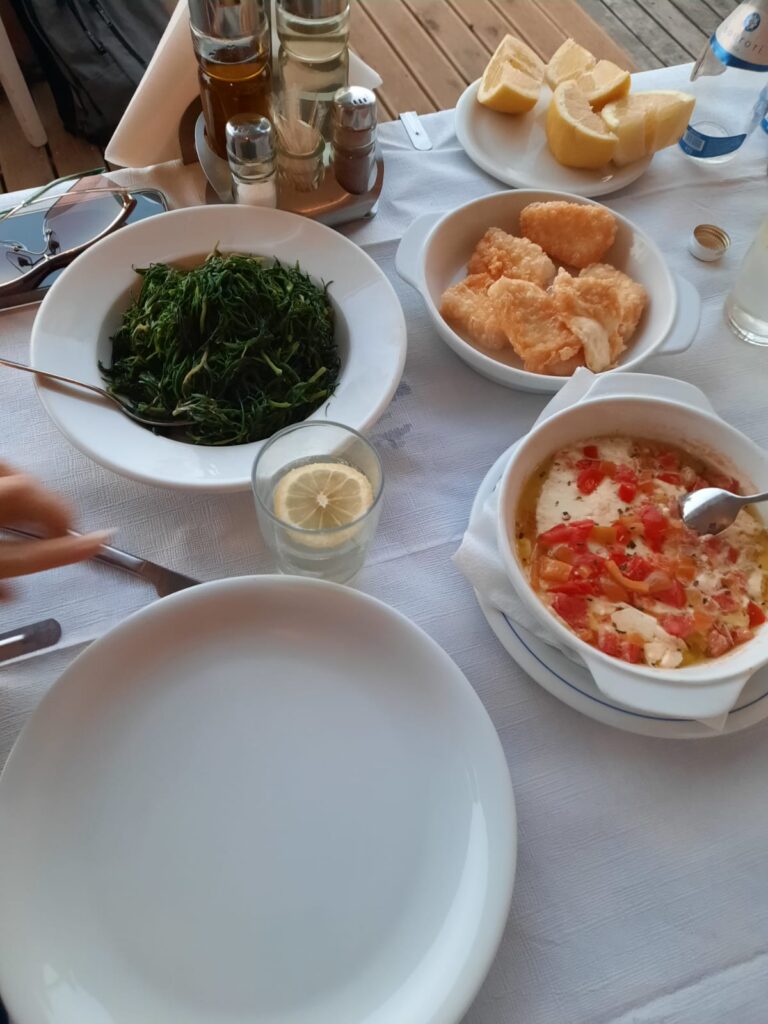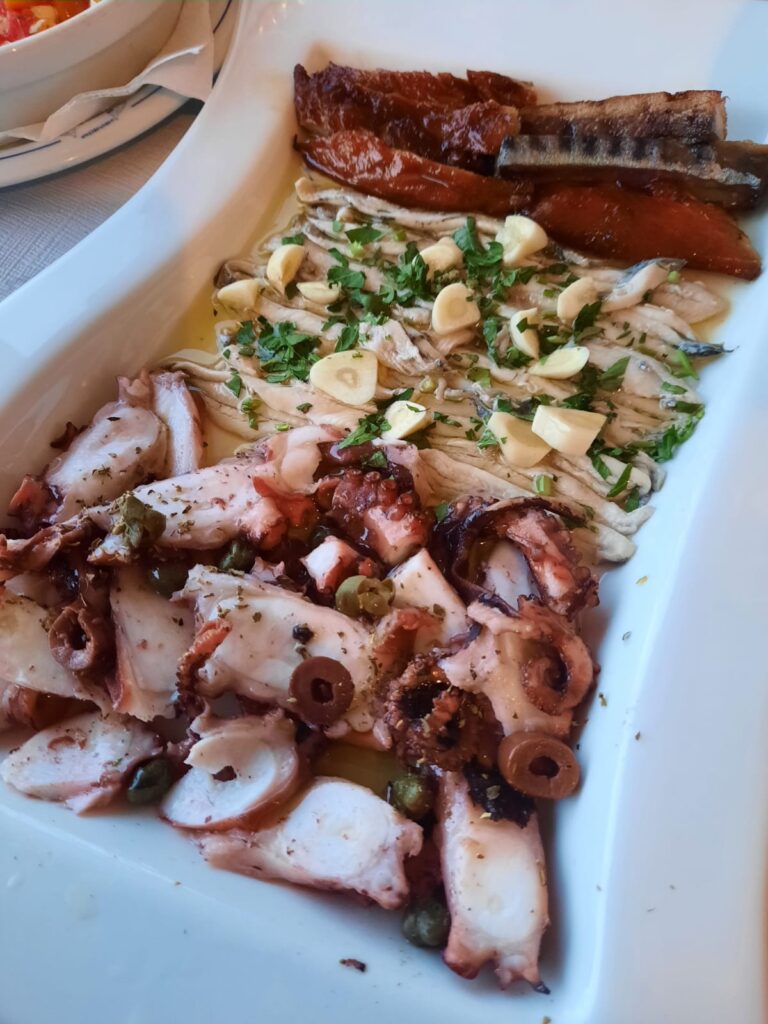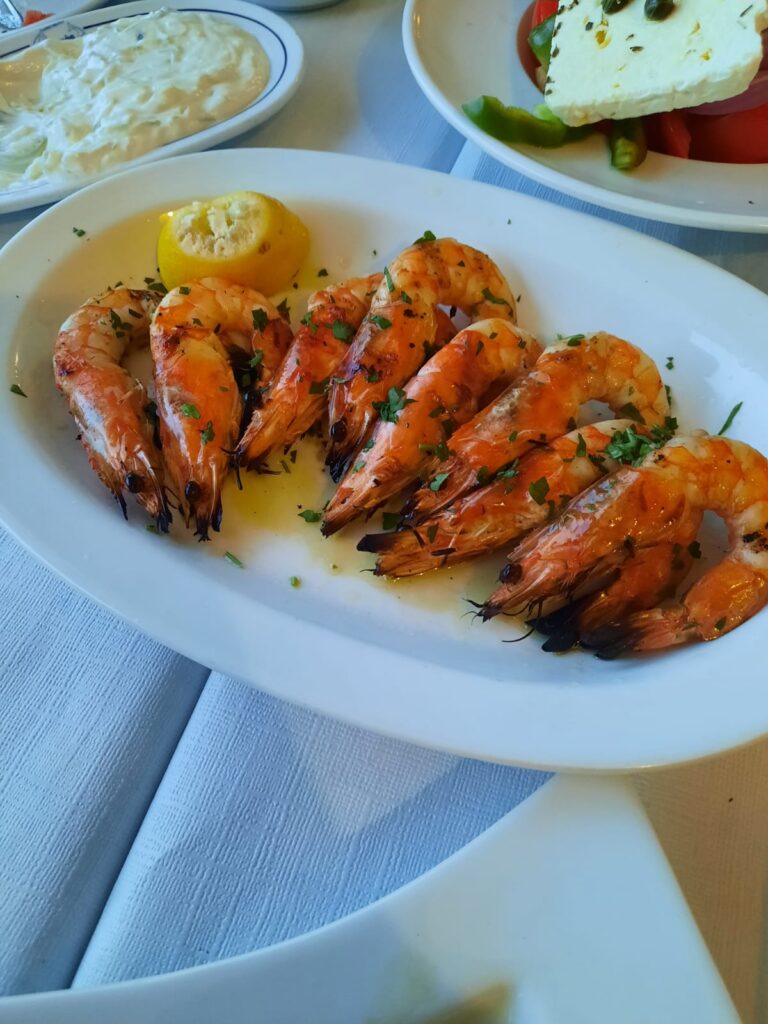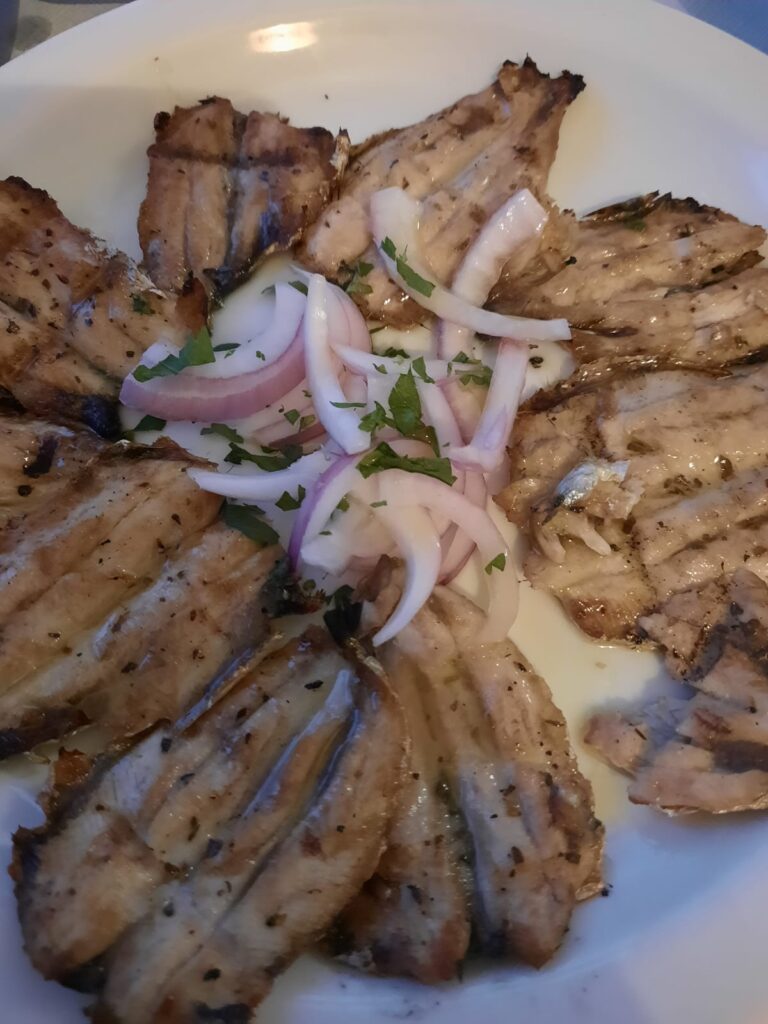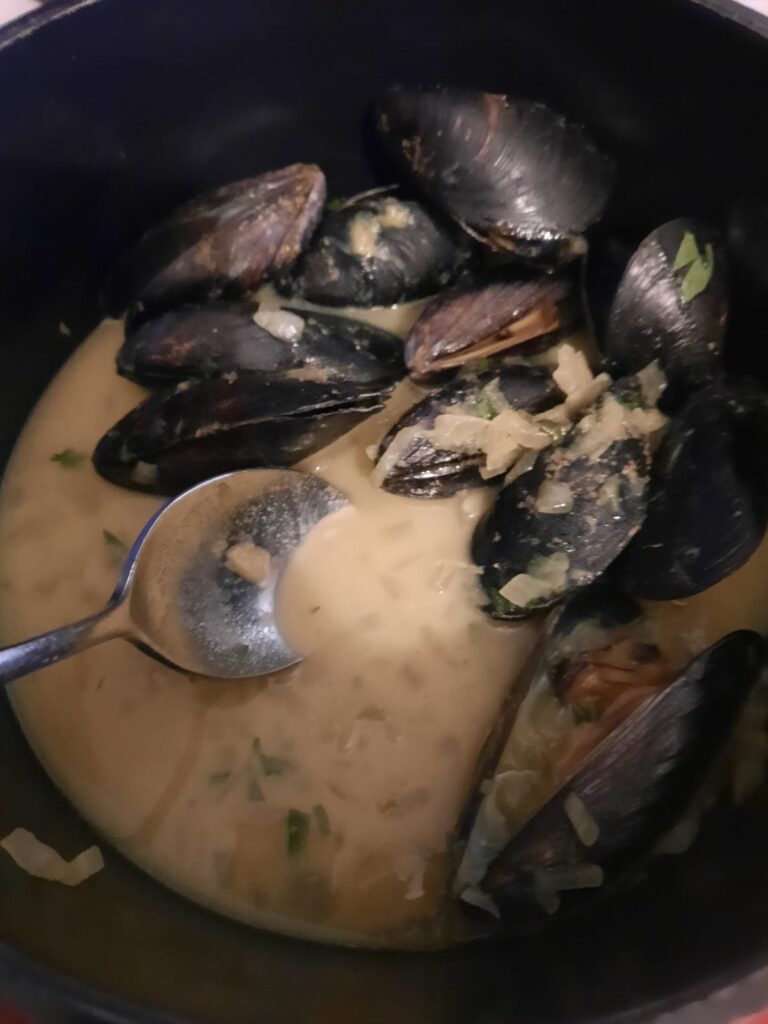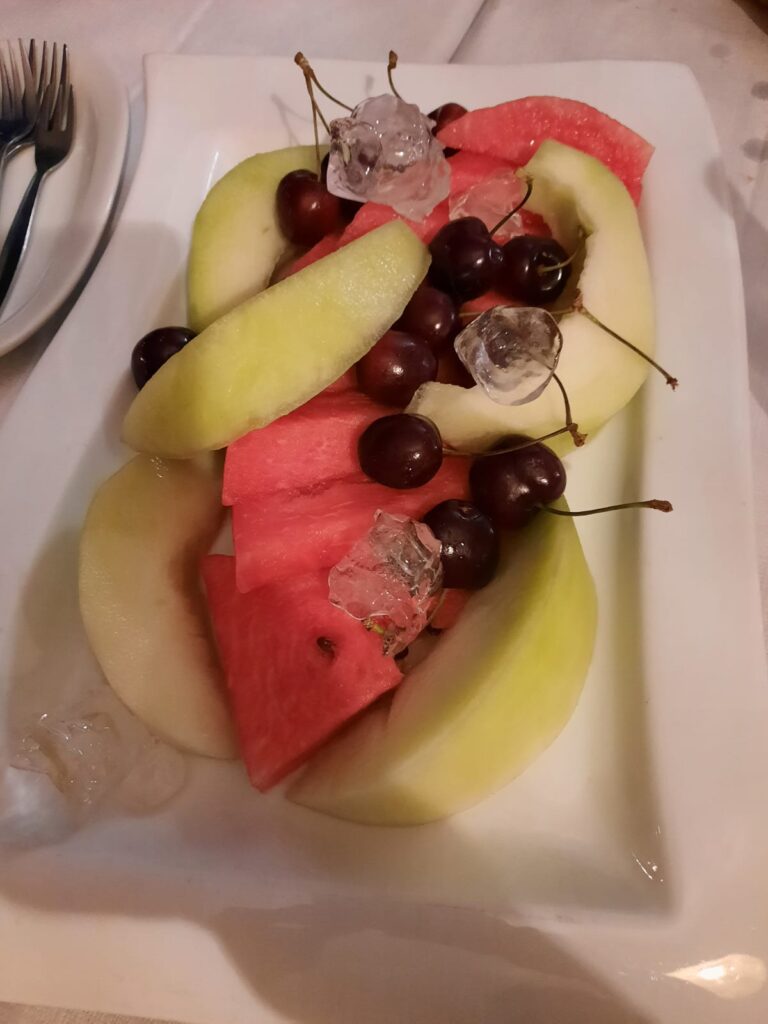 Learning to Cook Greek Mediterranean Keto Style!
I was thrilled to bits to sit at the feet of Roberta and learn some of her techniques.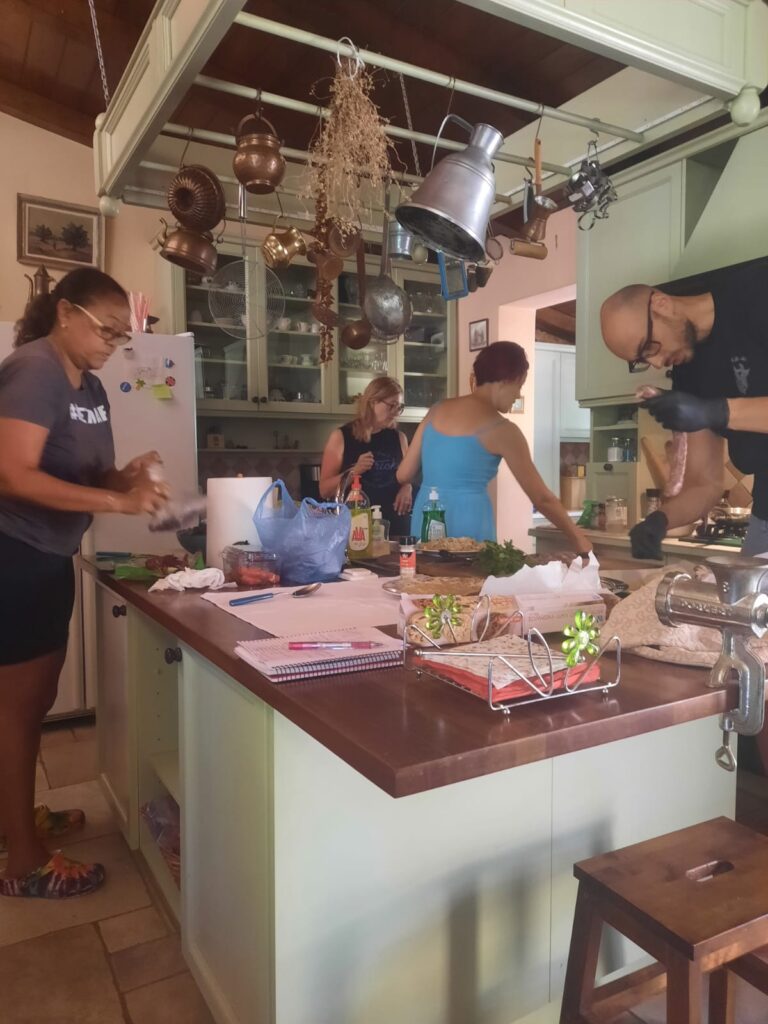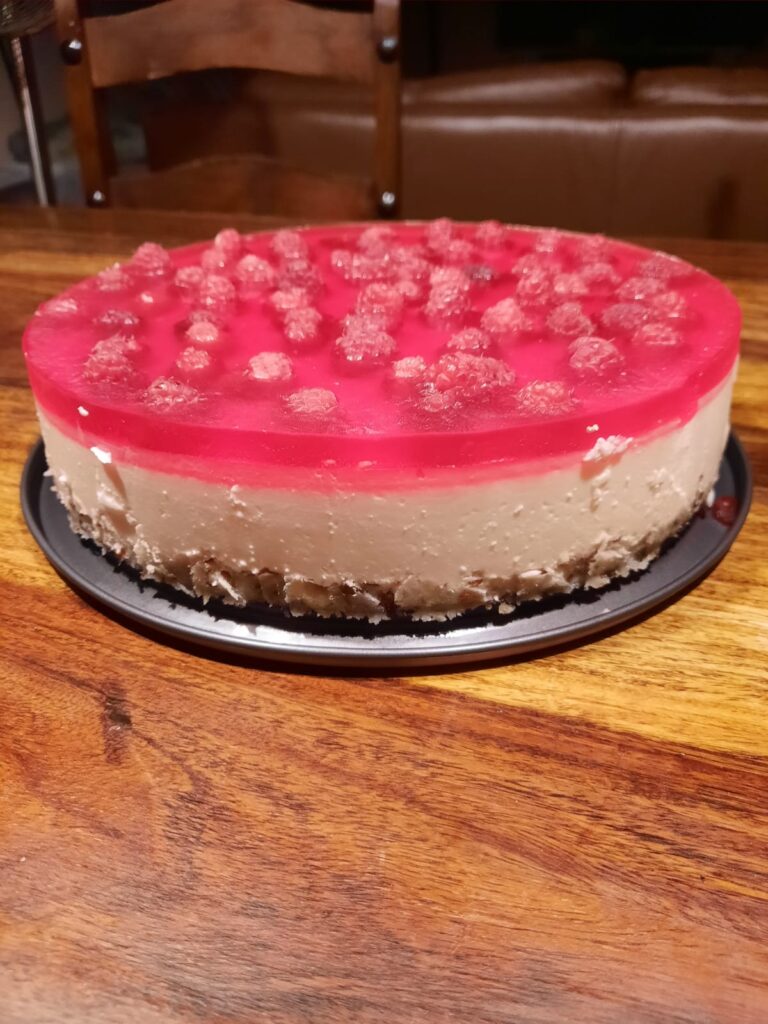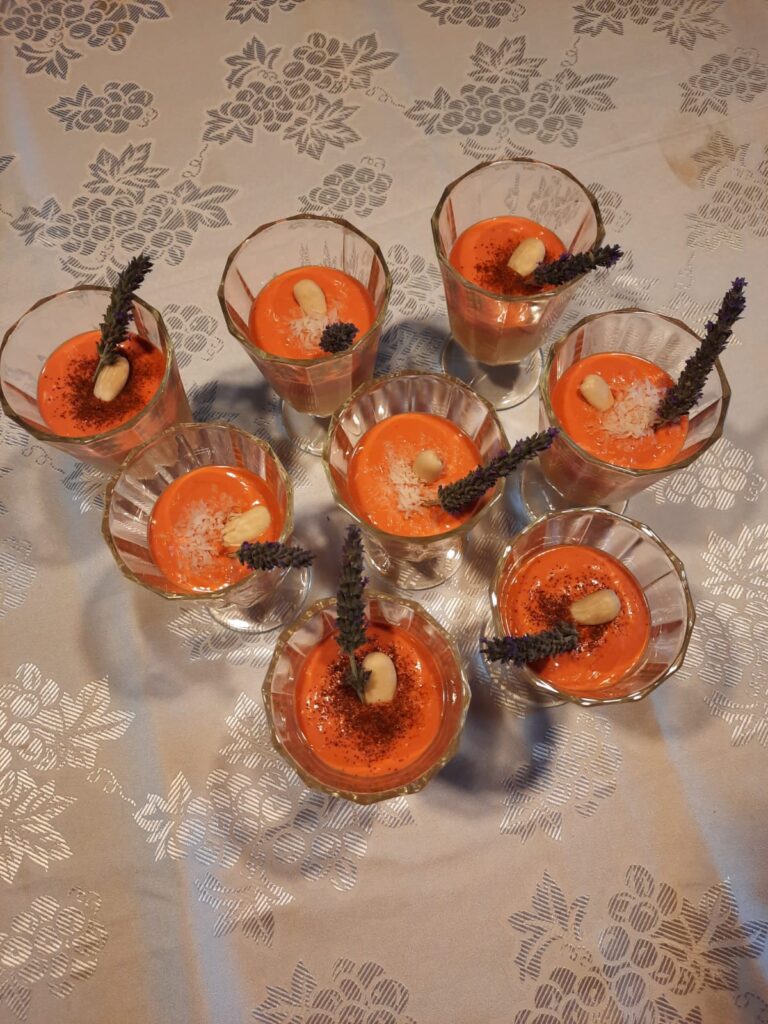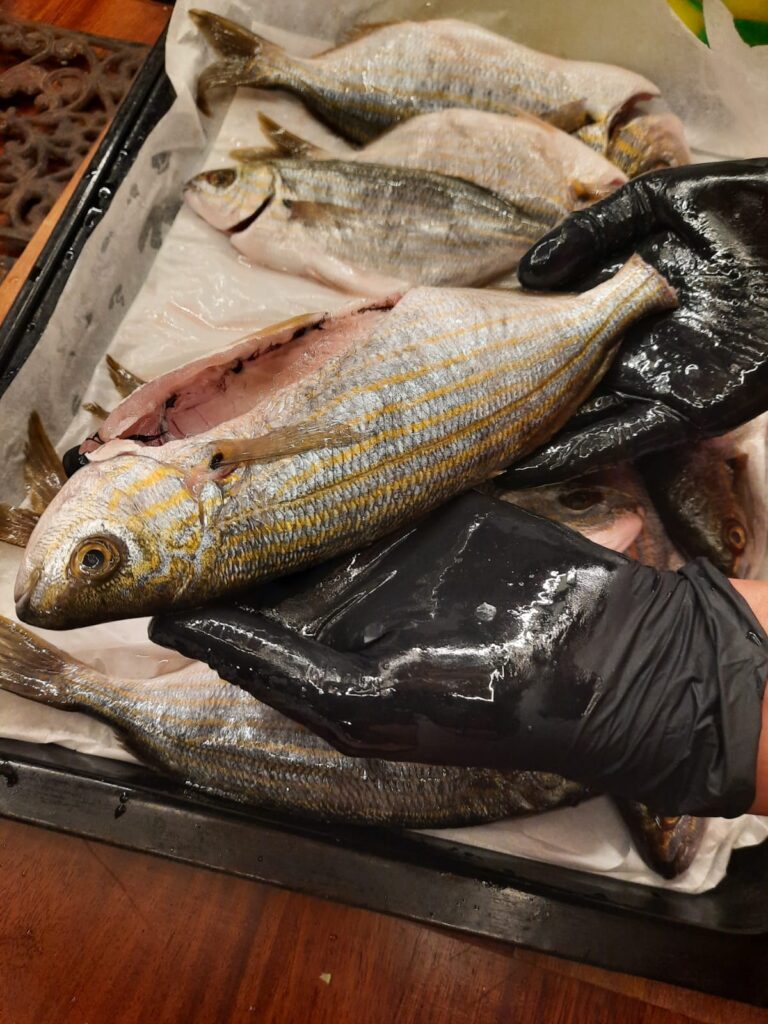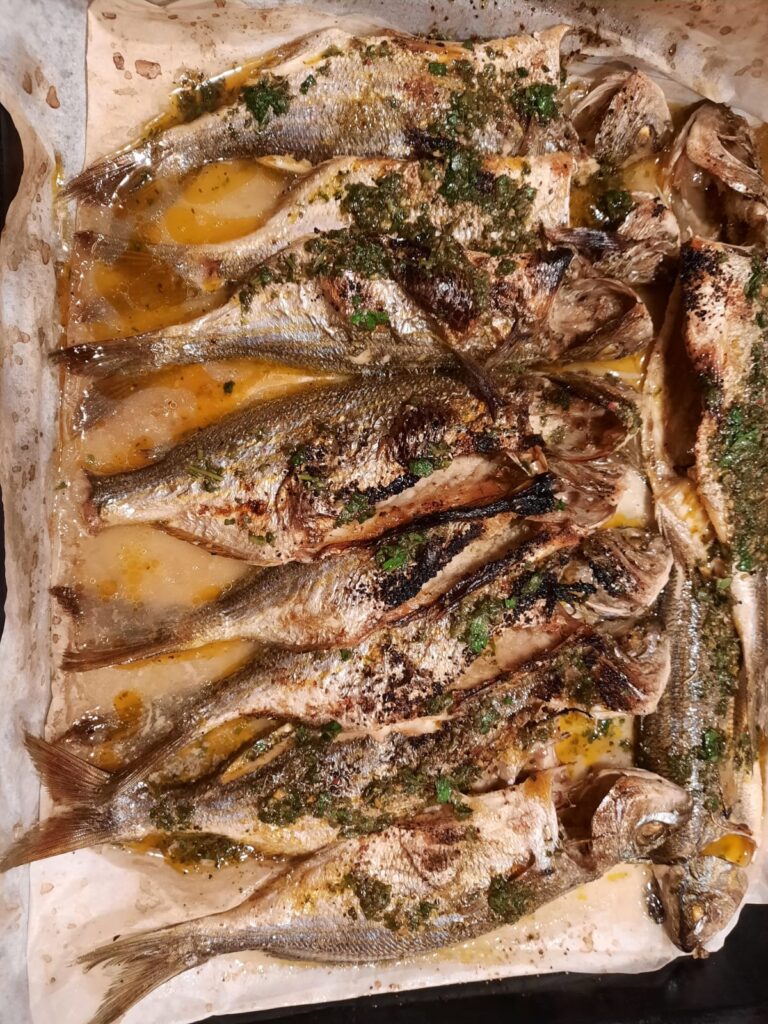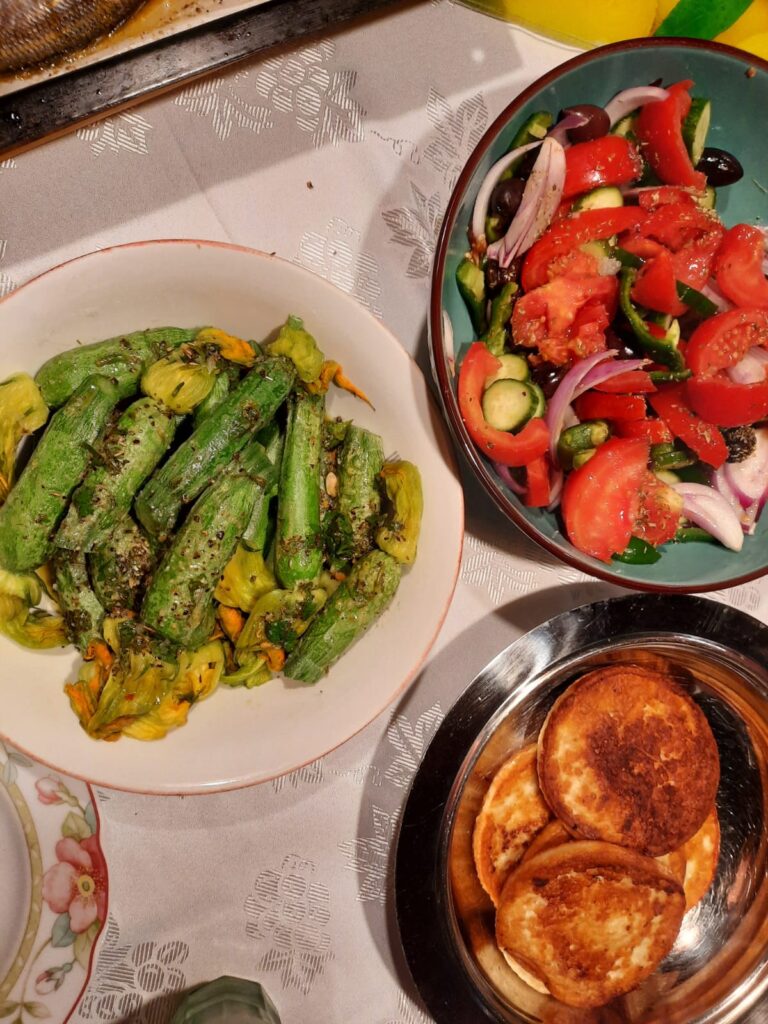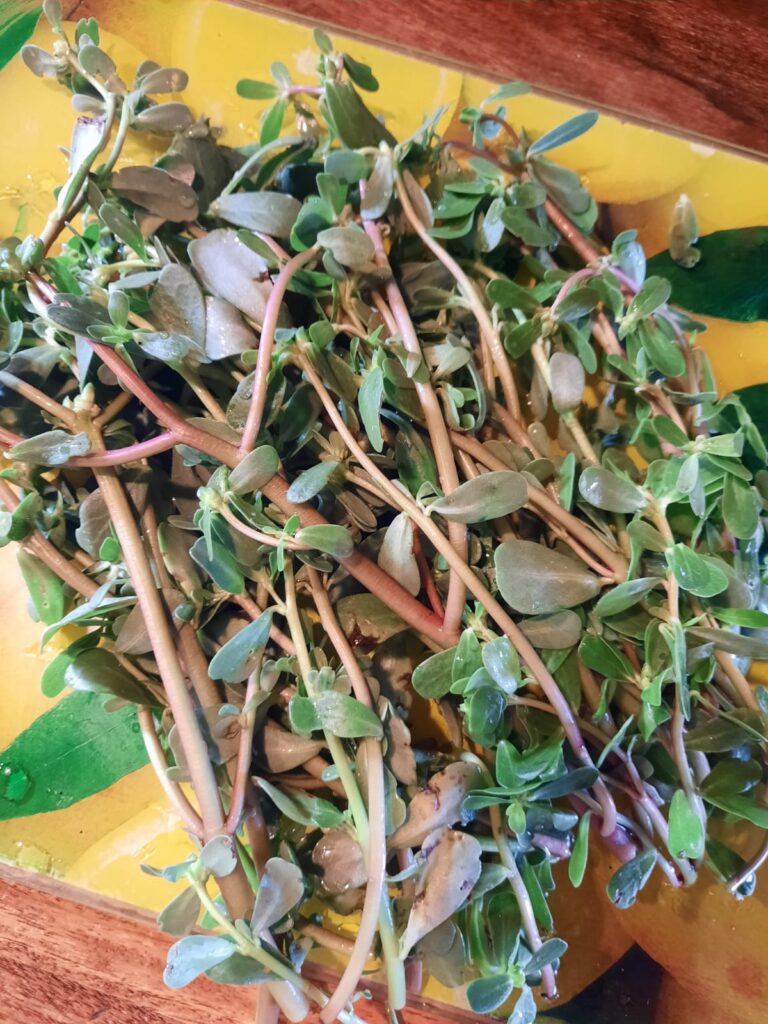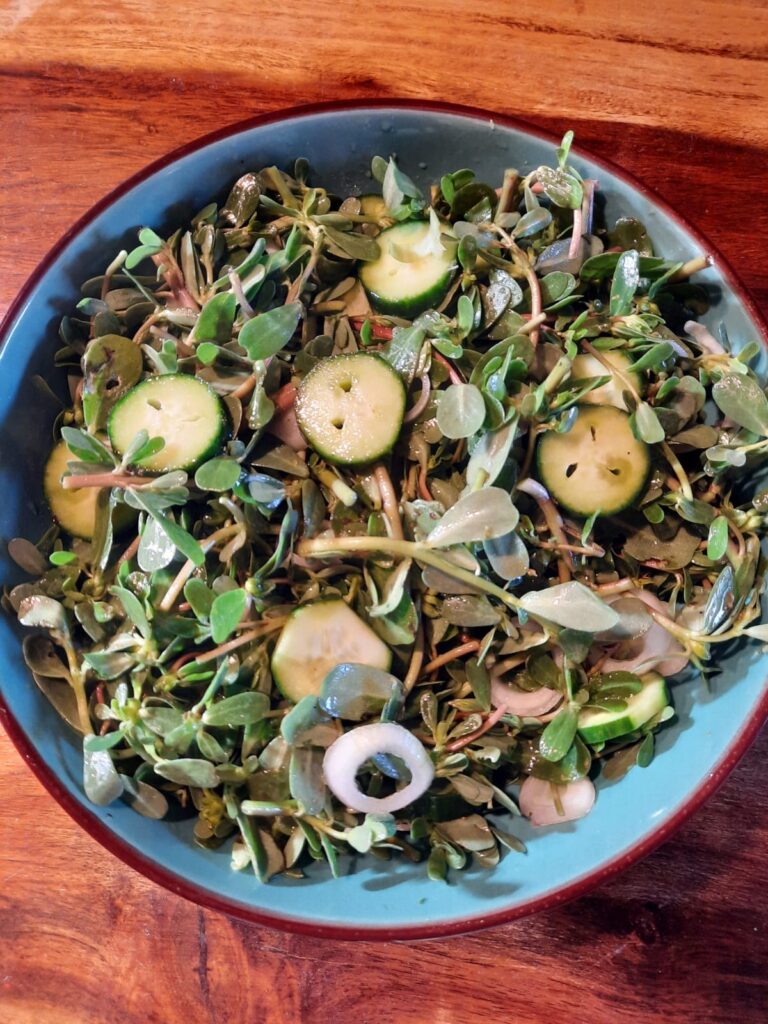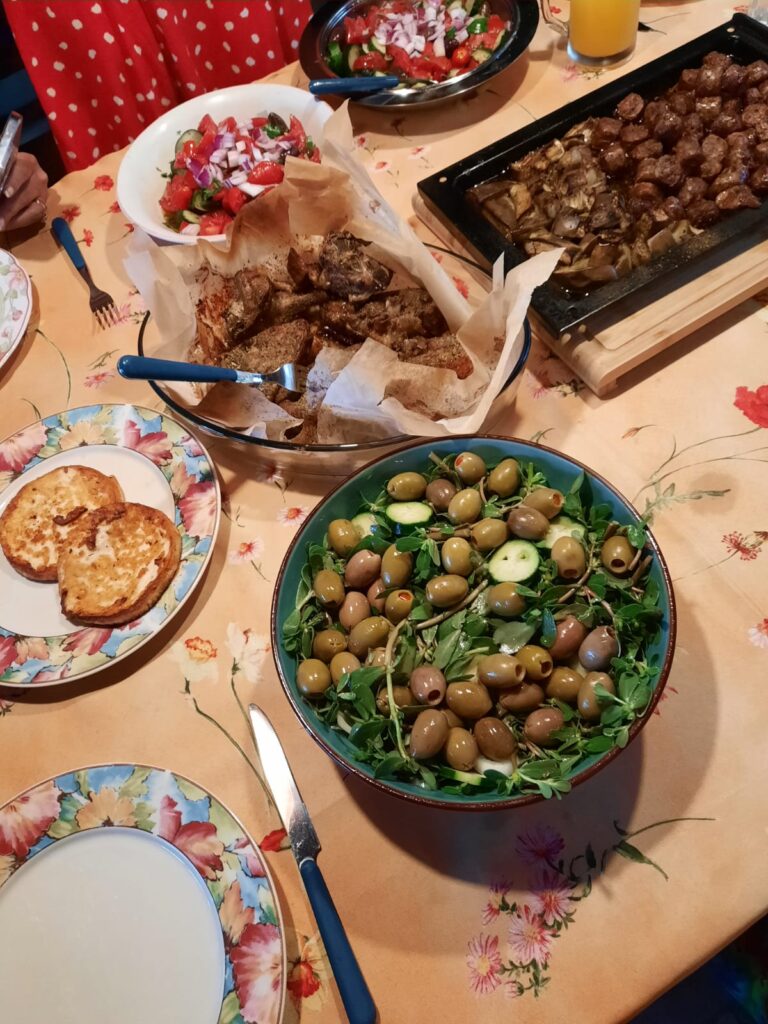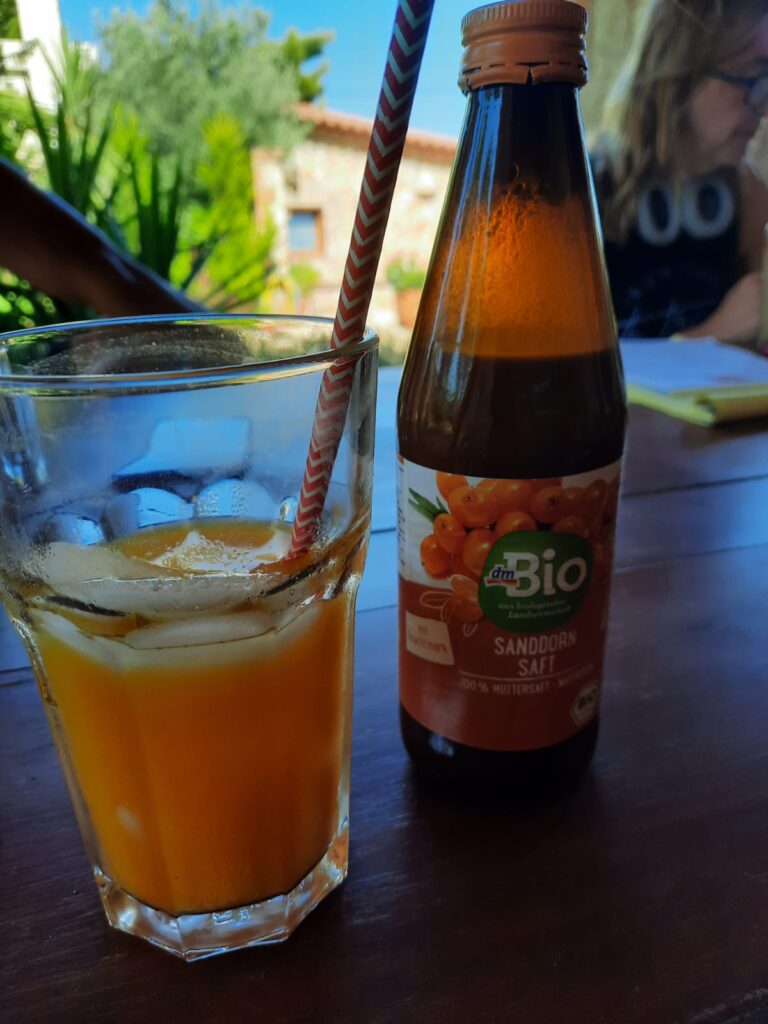 Mediterranean Keto – Jamaica Keto Fusion!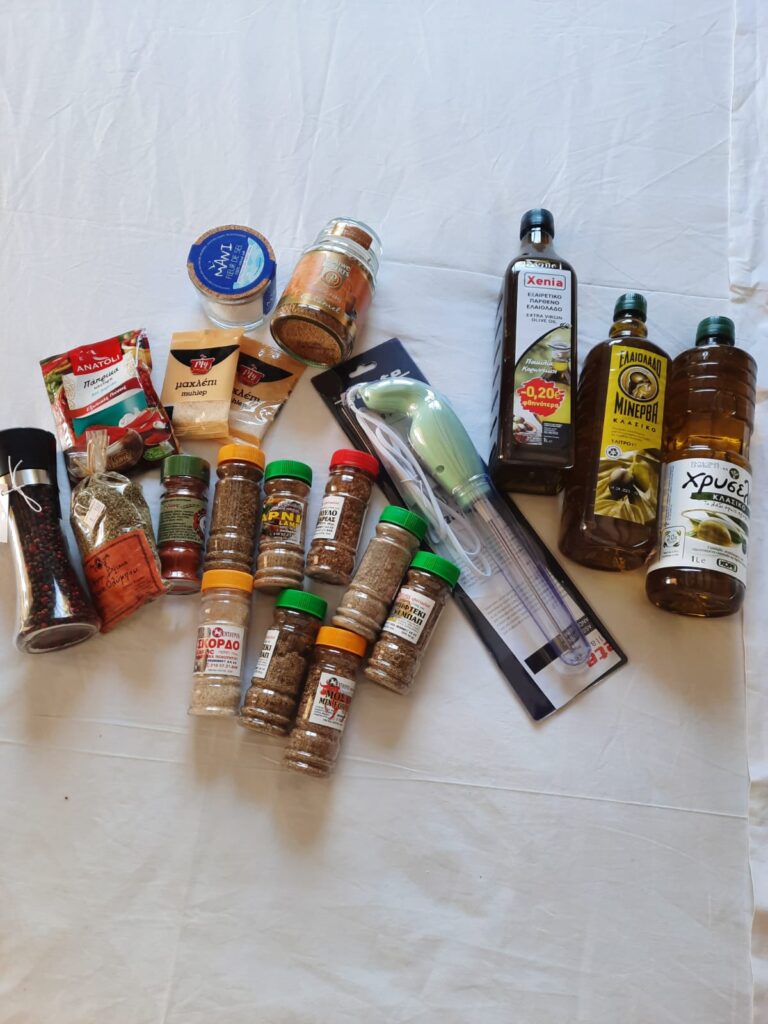 I brought back technique, Greek olive oil & olives, and herbs & spices to Jamaica.
(GREEK) SALADS: NO LETTUCE! And since you're using tomatoes, no need to add acid. Simply salt your tomatoes and allow the natural acidity of the tomatoes to balance the other flavours of your salad.
Season meat simply and use your oven. Amp up flavour by whisking together fresh lemon juice and Greek herbs & spices (oregano, paprika, etc.) I was fortunate enough to bring back herb blends from the local butcher who does really good blends for lamb, beef, chicken and pork, and basting cooked meat then returning it to the oven now turned off but still hot, allowing the residual heat to gently toast the herbs. I've done this with lamb, chicken, fish and pork in my own home. Delicious!
More ruminant meat, seafood & less cow dairy: this is basically how I eat since returning from Greece. I do eat some chicken and pork but not as much as I used to, and I eat some form of seafood at least 5 days per week. I found goat milk locally, and I eat less dairy overall. The result? I'm the smallest I've been as an adult and I feel GREAT!
Whole foods always: I am more conscious of the ingredients I use in cooking. Roberta uses highest quality flavours, sweeteners where needed and organic wherever possible. While access and cost are issues for me, I definitely am more choosy and intentional these days with how and when I treat. There is a real difference when we consume whole, natural foods. Over here in the West I fear that even so-called keto treats may be doing more harm than good to our gut biomes and thwarting our best weight loss efforts.
Mediterranean Keto for the Win!
After a week of eating two solid meals per day (we keto people practice intermittent fasting and simply break our fast after noon!), very meat heavy, loads of eggs, eating hella dairy (only sheep, goat and buffalo including butter, yoghurt, cheeses of all types) guess what? I lost weight!
There was zero snacking (did not feel the need to eat between meals thanks to the nutrient dense, REAL foods we were consuming) and zero alcohol. I was concerned about not having any alcohol to be quite honest, but it simply wasn't an issue for me. I was with a group of people who were not drinking and so it became easy for me to simply copy them…mirror neurons and such.
Please do check out Roberta's own review of our week together. She includes more of the foods we consumed and what we did.
What a week we had! A truly awesome experience that I'll forever be grateful for.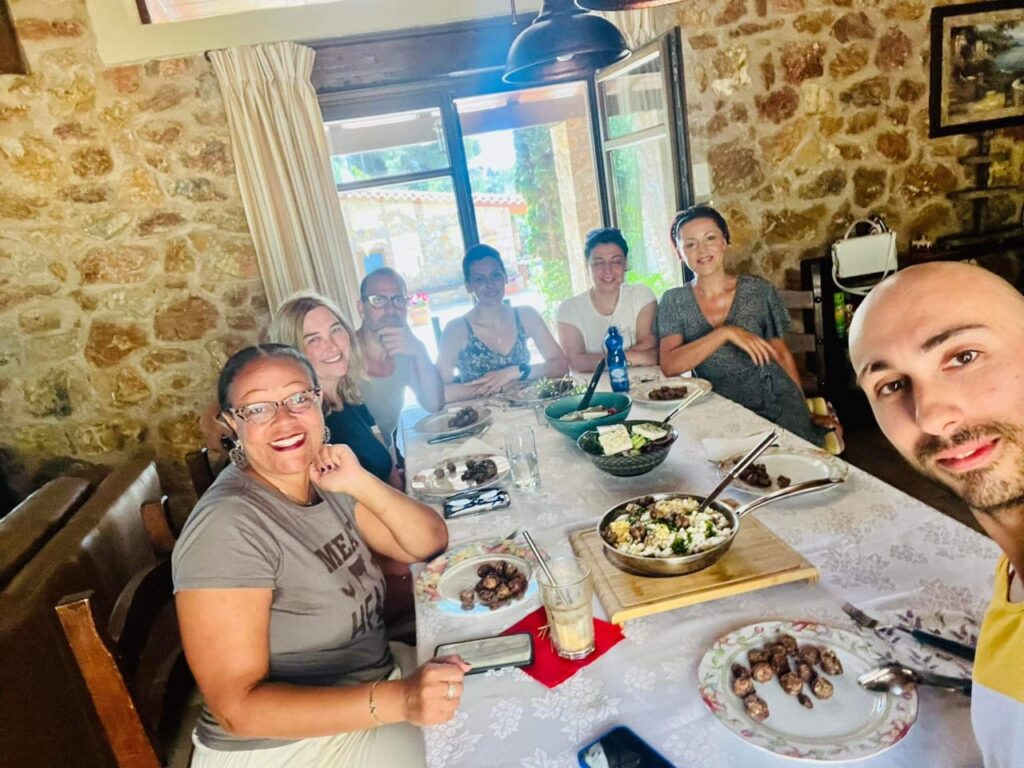 The form you have selected does not exist.