Greece has been on my bucket list for decades now. My vision was clear: olives, wine, lamb, feta, blue seas and dramatic vistas. I didn't know how or when, but I knew I wanted to visit. Fast forward to July 2022: I made it to Greece! YES!!!! I kept pinching myself and grinning while shaking my head. This post – and two more to follow – will share my (absolutely wonderful) experience in Greece. It explains how I came to be in Greece in 2022 and how I almost never made it at the very last minute. Trust me, what I am about to share is the stuff of movies. Before I get into that drama, however, allow me to share the backstory to how me in Greece became even a possibility.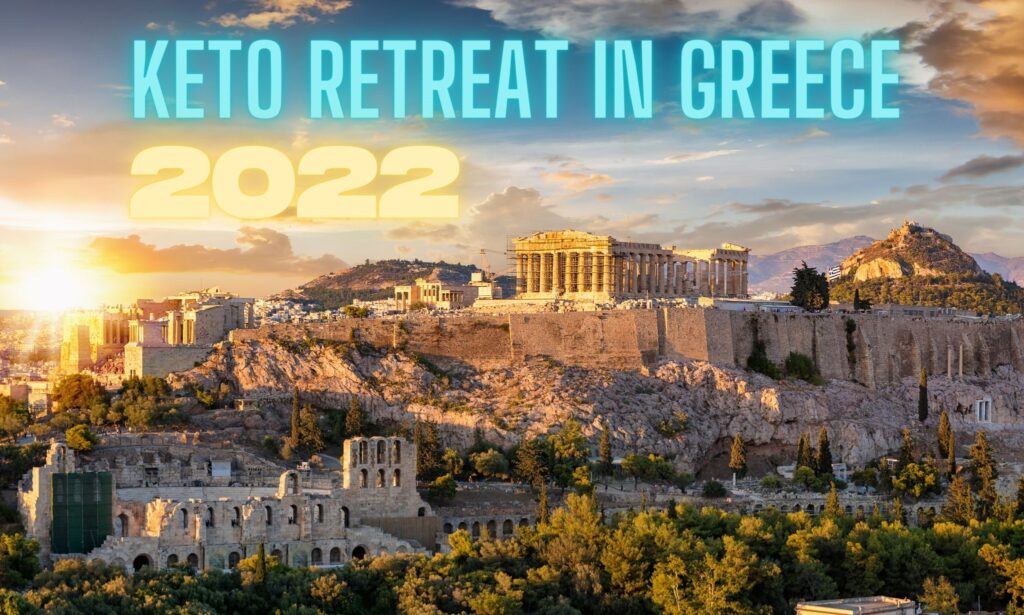 An Unexpected Internet Connection Makes Greece Possible!
About 2 years ago I came across a Twitter account: Greek Goes Keto. I was struck by the recipes they shared (remember my Greek food fantasies!) and so I followed. Then they advertised their "Greek Goes Keto Mediterranean Retreat." I reached out for details and sure enough, Roberta Kapsalis, the person behind the account, responded with the details. I was very interested. Here was a chance to experience Greece, with people who eat the way I do (I have been keto for almost 5 years now). I also wanted to see how they did this keto retreat, as I had a germ of an idea to do something similar right here in Jamaica. There was one drawback in my mind why I didn't sign up immediately: they were clear that the retreat was an alcohol-free zone until the final night. I thought "NOPE! I'm not going all the way to Greece to NOT enjoy alcohol!". Seriously. Remember this, because I'm going to revisit this in one of the posts to come about my Greece Experience.
No, I didn't go to Greece 2 years ago, but I continued to follow Greek Goes Keto on Twitter, until one day in 2021, Roberta reached out to me and asked if I would be a guest on her podcast. She was doing a series called "Sugarless Amazons", where she interviewed keto practitioners from all over the globe with a view of exploring how this lifestyle is practiced in various cultures. I agreed and we had what I thought was a great convo about my own keto journey, as well as keto in Jamaica and the Caribbean. She shared about her own Mediterranean variation of this way of eating that had changed our lives and the lives of so many others. Roberta came across as being genuinely interested in Jamaican food. This made it very easy for me to engage on one of my favourite things to talk about: food! That was November 2021. Here's the link to our Sugarless Amazons convo if you're interested.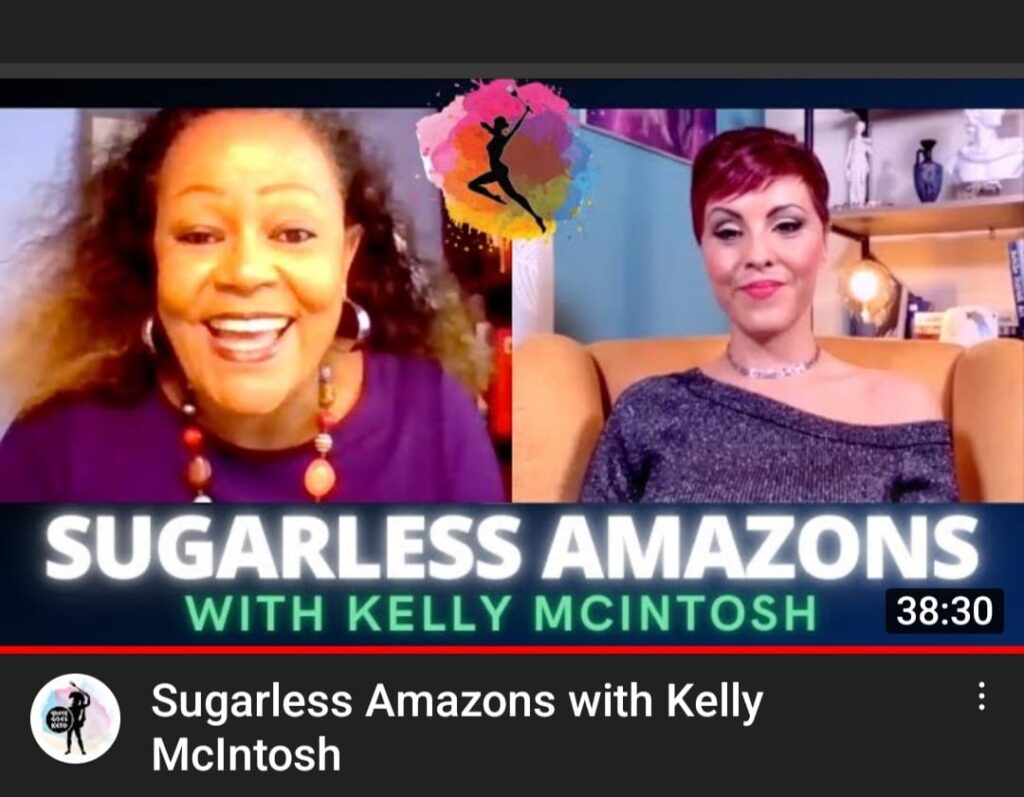 In early April 2022, Roberta once again made contact and asked me if I would review a cookbook she authored, Greek Goes Keto Pie: It's all Greek to Me! I am always on the lookout for food options that check all the keto boxes and are also DELICIOUS, so saying "yes!" was an easy call for me. I did the review (check it out here…it's a great book!) and Roberta and the other half of Greek goes Keto, her husband Apollonas Kapsalis, were happy with my efforts. Great!
The shocker: They invited me to be a guest at their Mediterranean Keto Retreat in Greece scheduled for July 2022 – FREE OF COST to me. WHAT?!?!?!?!? Yep. Accommodation, food and tours for the week were to be FOC to Me. I just needed to get my behind to Greece. This was around April 20th. I didn't hesitate. I accepted with thanks and announced to my family that I was going to Greece!
I'm Going to Greece!
I got to work immediately. Applied for leave from my job, found a travel agent (more on my superstar of a travel agent later) and applied for a Schengen visa. It was all coming together nicely. There were no glitches, no hitches. My visa was granted, my vacation leave was approved; my tickets bought and now it was just a matter of waiting to depart Jamaica for Greece on June 29.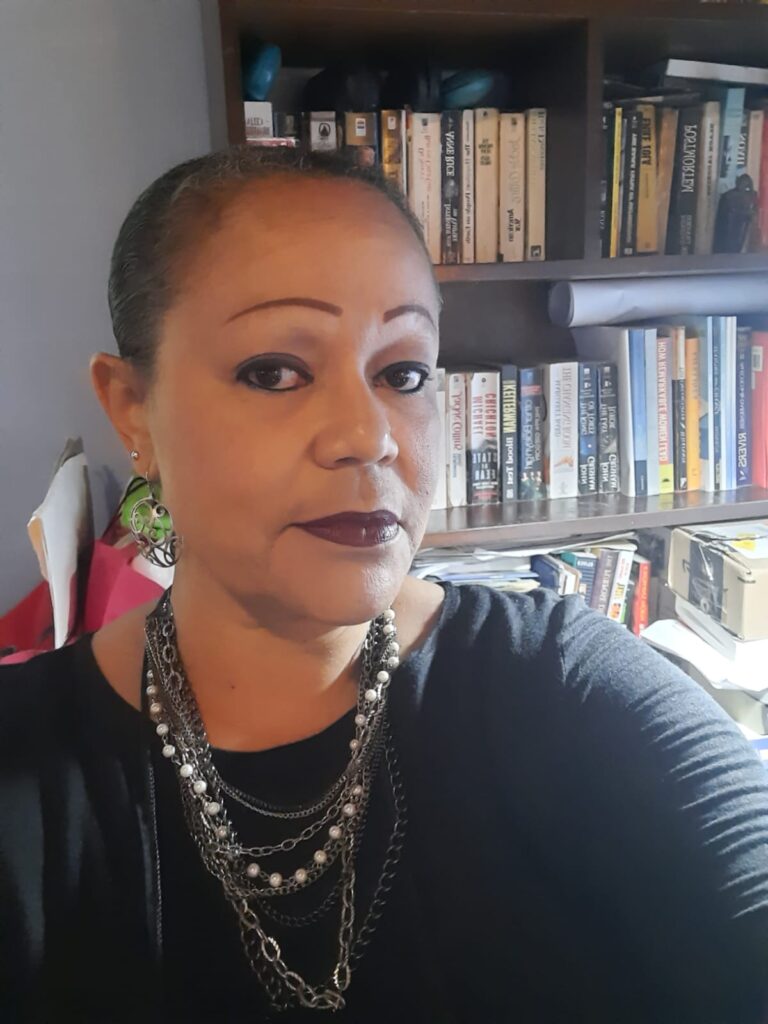 Enter: The Antagonist
I checked in online for my flight to Miami the night before I left. I was scheduled to travel with American Airlines and was fully confident I would be in Greece in less than 48 hours. I arrived at the Norman Manley International Airport in Kingston, Jamaica bright and early Wednesday morning, mobile boarding pass at the ready. Within 10 minutes of arriving, a message of doom started spreading among the assembled passengers waiting to check bags: the flight has been cancelled. Oh? Okay. I can take a later one. My connection from Miami to Athens was very cleverly scheduled for the following day by my travel agent Beth, of Total Travel, who knows what's up! No worries, then the bombshell: there are no available seats to Miami until FRIDAY. No no no no no no no no no no! I HAVE to catch my Turkish Air flight out of Miami, to Athens on THURSDAY.
NOTE: To this blessed moment we have not received any explanation from American Airlines as to reason for the cancellation. I still shudder when I think about how close I came to losing so much! Shame on you, American Airlines. Shame on you!
The Hero!
I call my Beth frantically. She drops what she's doing to deal with this unfolding crisis. Long story short: I was to buy a new ticket immediately on JetBlue's service into Ft. Lauderdale. We'll deal with American Airlines later. I also need to get from NMIA to MONTEGO BAY, as this is where JetBlue flies out of.
I need to hang up. I need to catch my breath and get my racing, panicking heart to slow. That's a lot to take in, but I need to act QUICKLY. Two minutes later, I call Beth back. "Buy the ticket, Beth. I will figure out how to get to Mobay." It was almost 10 a.m. and I needed to get to Mobay by 2 p.m. the latest. I tried calling Knutsford Express to see if I could get there by bus. All now dem nuh answer di phone. Next option: my Hubby. I tell him what's happening; he's on standby. I tell my brother, too. He, too, is making arrangements to at least get me to New Kingston where we can determine my next move.
One problem solved: I can get to Miami in time. Now to tackle the next problem!
Next Up: The Rock Stars!
By this time, I see a woman I had spotted on my arrival earlier. She's walking up and down declaring that she MUST get to Miami today; that it is a matter of life and death. She appeared to have been traveling with a younger woman who I assumed was her daughter. I approached them both asking what their plans are. Nuff? Desperate? Divinely guided? All of the above! That's me! She told me that there are 3 seats on the JetBlue flight out of Mobay and that they got 2 of them. I told her I just got the third! I then asked "how are we getting to Mobay now?" I suggested we pool resources and hire a taxi to take us. By this time, we've made our way outside with all our luggage. The younger woman – indeed her daughter – says "lemme think about this." She then shifts gear into action, makes 2 calls and then turns to us with the following announcement: "Margot is coming to pick us up. We are going to my office. I'm going to take the Demo X6 and drive us to the airport in Montego Bay. Someone from the office will receive the vehicle at the airport."
What? Who is she? Can I tag along? Should I tag along with people I don't know? What I did know, is that I had one lifeline available. I simply had to make it to Miami before Thursday morning or I'd have to kiss my trip to Greece, my bucket list dream, goodbye. In order to make it to Miami, I had to first make it to Montego Bay – STAT!
Margot pulls up; we load her vehicle with our luggage. I introduce myself to Margot (all now mi nuh get the other ladies' names yet enuh). Margot gets us to our destination: the ATL Autobahn offices and showroom on Lady Musgrave Road. It turns out that Younger Woman is the Sales Manager for BMW and true to her word, she is about to collect the demo BMW X6 and get us to Montego Bay! We get help to transfer the luggage and we head off! We make introductions. Ms Jeanel Bowla and her mom Winsome are the rock stars, the angels that I know God sent for me. Refusing to take a dollar from me, these two ladies and I got to know each other a little better on our roughly 3 hour drive to Mobay. "Pay it forward, Kelly" is all they told me with a smile.
While we drove, I checked in with JetBlue online. I was taking no chances! By this time I had advised Hubby, kids, brother and parents that I was en route to Mobay. My 19 year old son asked me if I was sure it was wise to hitch a ride to Mobay with strangers, while encouraging me to not give up on my dream of going to Greece. I reassured them all along the journey: We're in Drax Hall now. Okay. We're in Discovery Bay – until we reached Montego Bay.
We got to the airport in good time (Jeanel: you are LEGIT!). We completed check in and finally, FINALLY, grabbed some lunch with an hour to spare before boarding. WHEW! What a drama. Like me, Jeanel and Winsome had to get to Miami to make a connection for a dream vacay planned long ago. I will NEVER forget Jeanel and Winsome. They could've fluffed me off. They owed me nothing. But they took in a stranger and allowed her to invade their space. They gave me a fighting chance to realize my dream of going to Greece. God bless you, Jeanel and Winsome -and God bless ATL Autobahn (Jamaica). I went from not knowing how I was getting to Montego Bay to getting there in fine style, in a BMW X6, safely, extremely comfortably, and in good time, with great company to boot. Thank you, Ladies & ATL, from the bottom of my heart.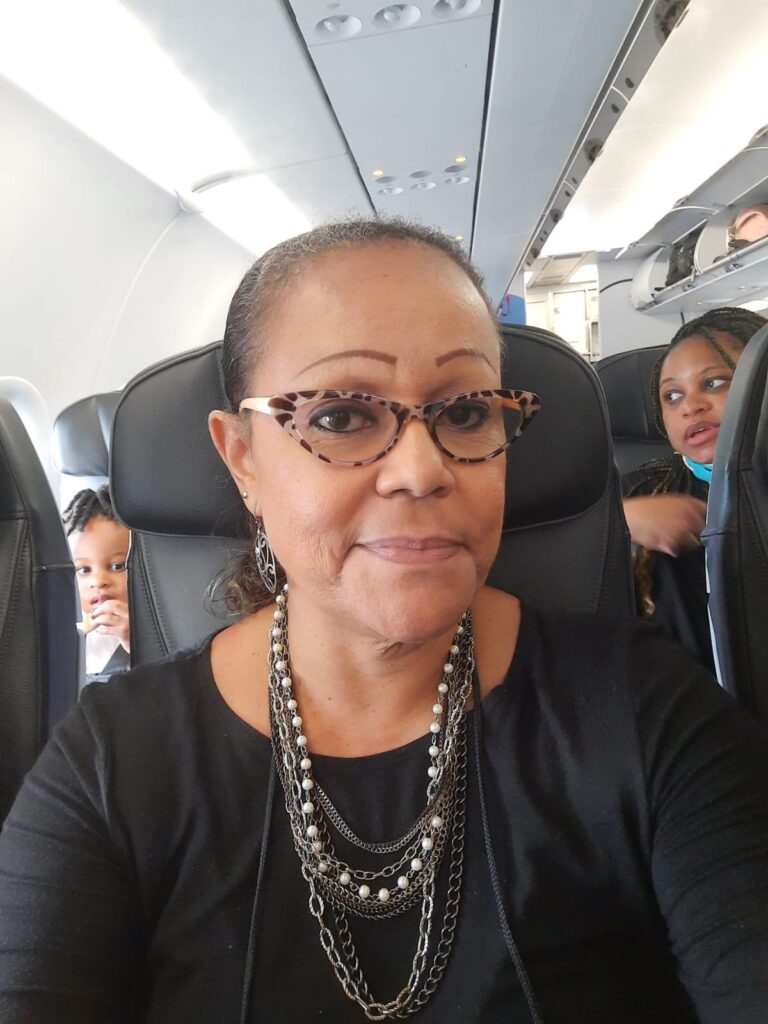 We parted company in Ft. Lauderdale with promises to stay in touch. It was late. We were tired, BUT WE WERE THERE! All we had to do was to get to MIA on time the following morning. My sister-in-law Joanna very kindly met me at the airport and took me down to Miami. I'm forever grateful for her kindness.
No More Drama
I checked in, much later than originally planned, but hey, I WAS THERE! I ordered some food and settled in for the night, still rattled by the near-miss that nearly cost me my dream trip. Sleep was elusive that night. I wondered what other travel drama awaited me. After all, I was still 12 hours and 2 plane rides away from my destination. "Fix it, Jiizas" was my prayer over and over that night as I tossed and turned.
Bright and early, I presented my ass at the Turkish Airlines check in at MIA. I was checked in with nary an issue, assigned great seats on both flights: Miami to Istanbul and then Istanbul to Athens.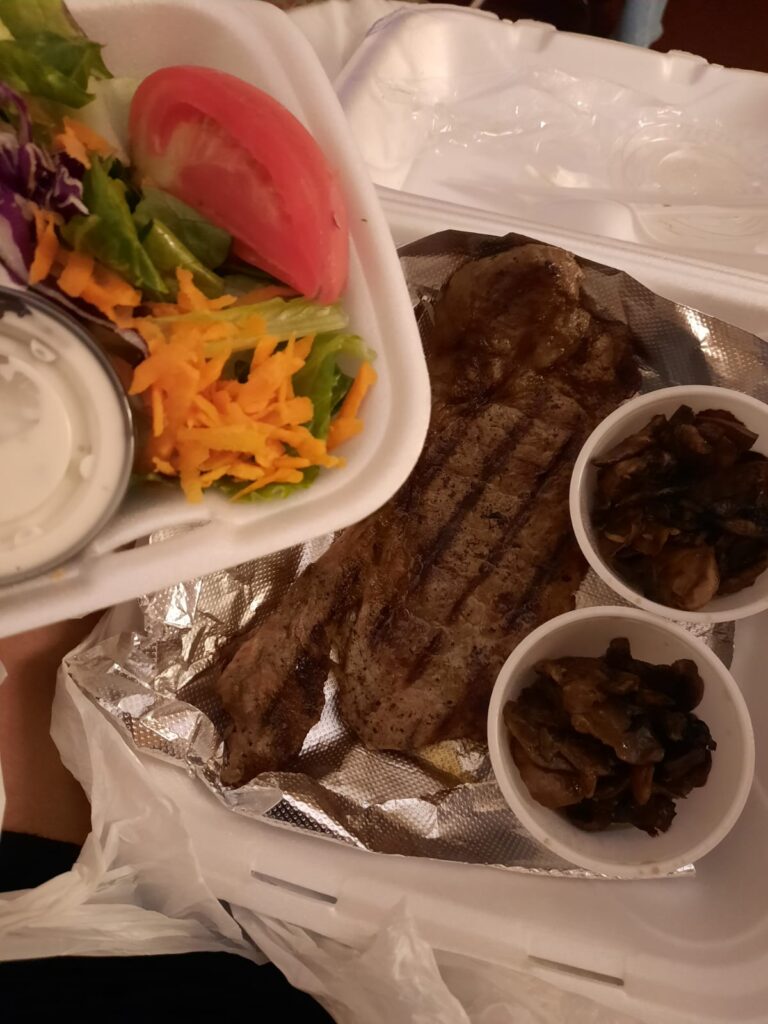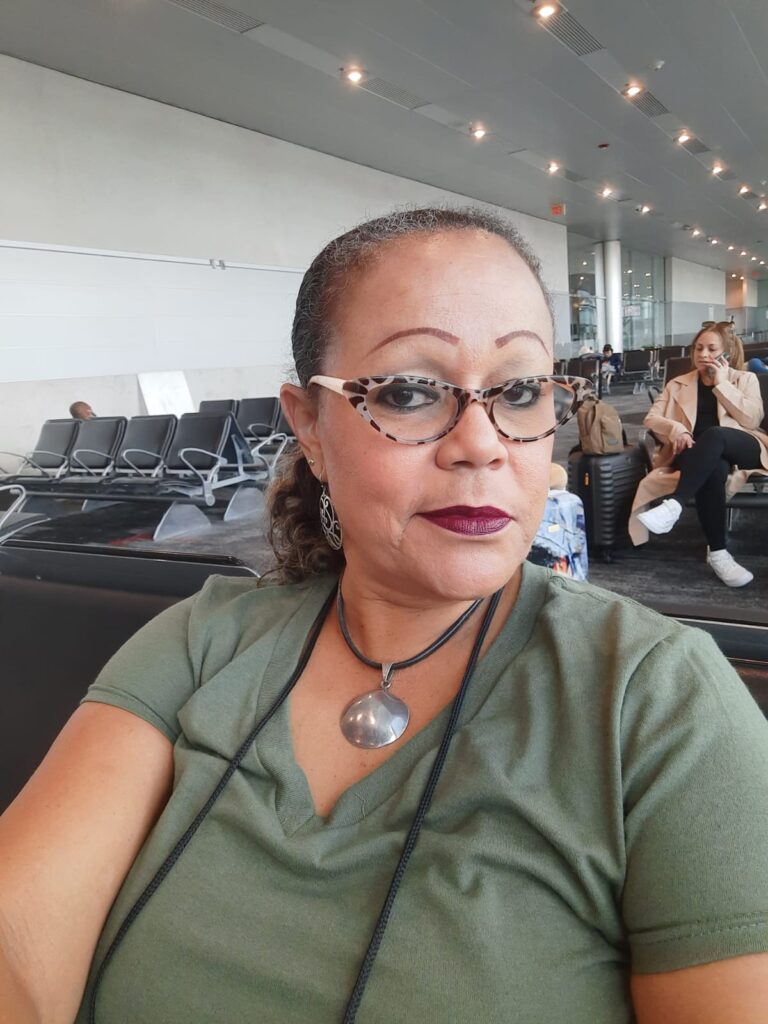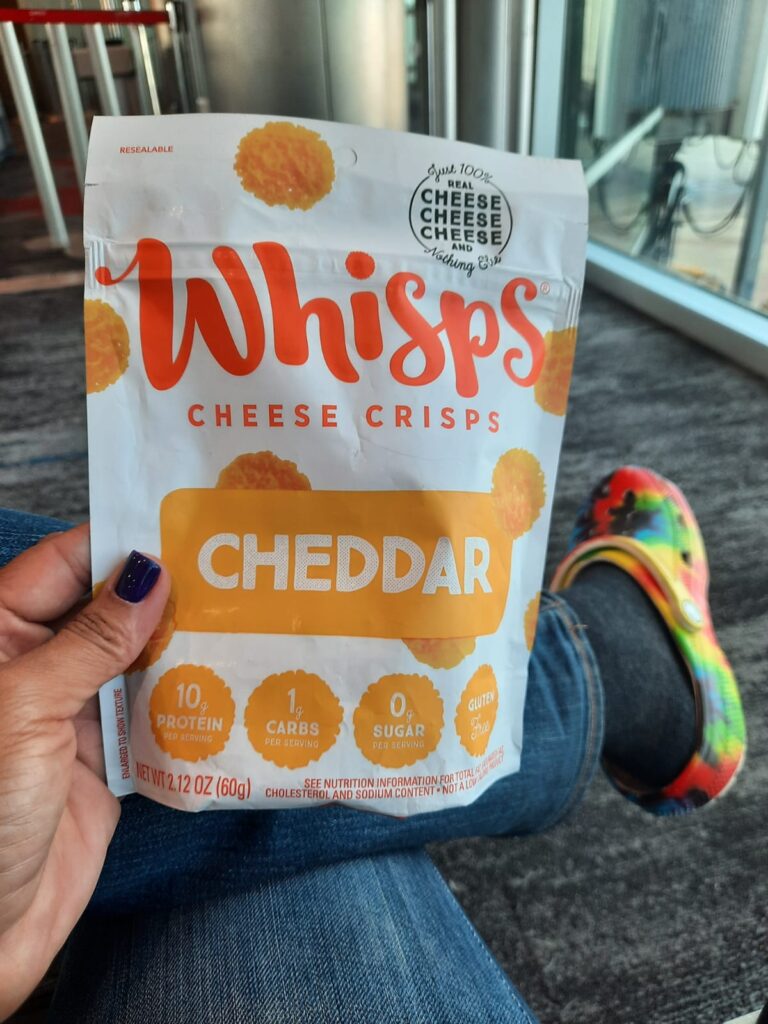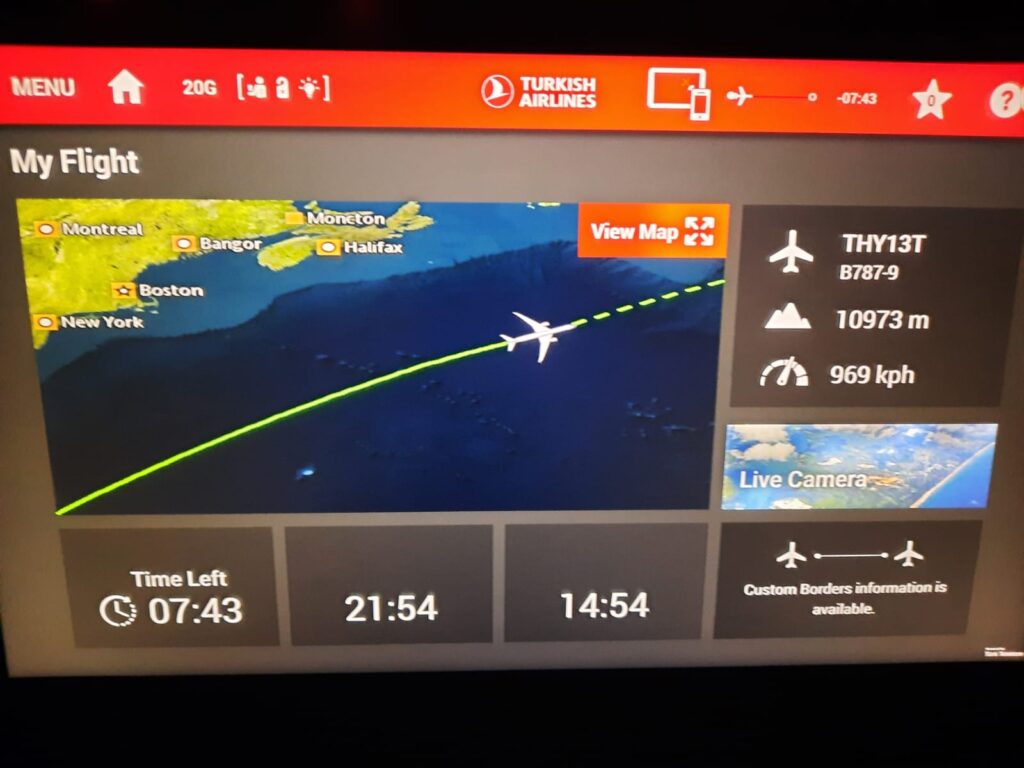 Mama, I Made It!
As we neared Athens, I looked out the window: "I really made it!" I grinned to myself. I really made it.
Coming Up Next:
Part 2 will go into detail on exactly what I did in Greece & the wonderful people I met who became like family to me.
Part 3 will be dedicated solely to the food I ate. Yes, the food deserves its own blog post. Trust me on this.