In Part 1 of this three part series, I recounted how the possibility of me in Greece came about and the absolute drama that unfolded at the last minute that nearly (but God!) derailed my dream. In this post, I will share more about my actual experience for the week I was there.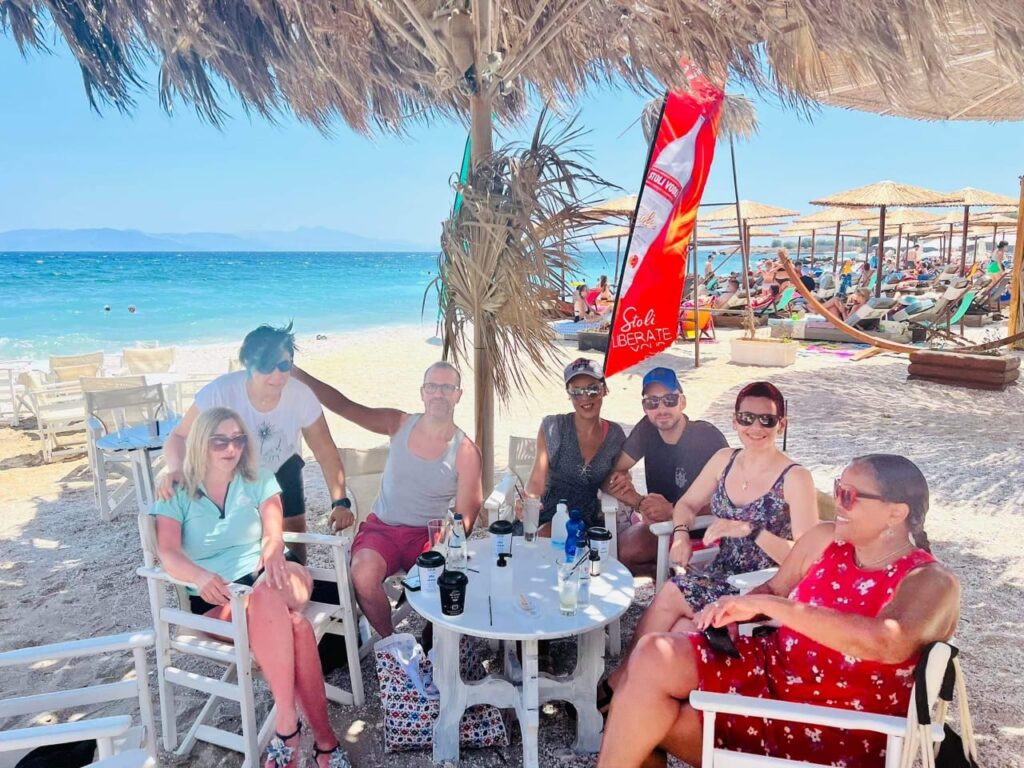 What I thought a Keto Retreat in Greece Would Be
My earliest fantasies about being in Greece started with the food- lamb, olives, cheese, wine- against a backdrop of vivid blue sea and rocky, scrubby outcrops. I had no doubt that a keto retreat would include all of the above, but I also envisioned formal sessions where we would gather round and sit at the feet of Masters and share our victories, struggles and also learn. What happened in actuality was a little different though…
Greece LOOKED exactly as I imagined it would!
I had lived in Israel for 3 months back in the early 1990's, so I was no stranger to the Mediterranean. The dry-ish landscape, olive trees and clear skies were what I expected.
We stayed in the small coastal town of Nea Makri, a municipal unit within the municipality of Marathon.
Marathon is the site of the Battle of Marathon in 490 BCE, in which the heavily outnumbered Athenian army defeated the Persians. Legend has it that Pheidippides, a Greek herald at the battle, was sent running from Marathon to Athens to announce the victory, which is how the marathon running race was conceived in modern time
It takes about 30 minutes to get from the airport in Athens to Nea Makri. We stayed in a beautiful villa about 5 minutes drive away from the nearest beach. More on the villa shortly…
The ocean was a familiar sight to this island girl, but the vegetation hugging the coast line wasn't! Pine, olive and eucalyptus trees lining beaches is not what we see here in Jamaica! The sand wasn't white and powdery, and the water was various shades of true blue, not really the turquoise we have here in the Caribbean. The sea water was refreshingly cool. Up and down the beaches we visited (and we went to the beach every single day!) were cafes where you could get food & drink and complimentary chairs and lounges. The beaches were clean, well used by families during the hot Greek summer, and all along the beach were showers and stalls as changing rooms. There was no loud music, no garbage and no cover charge.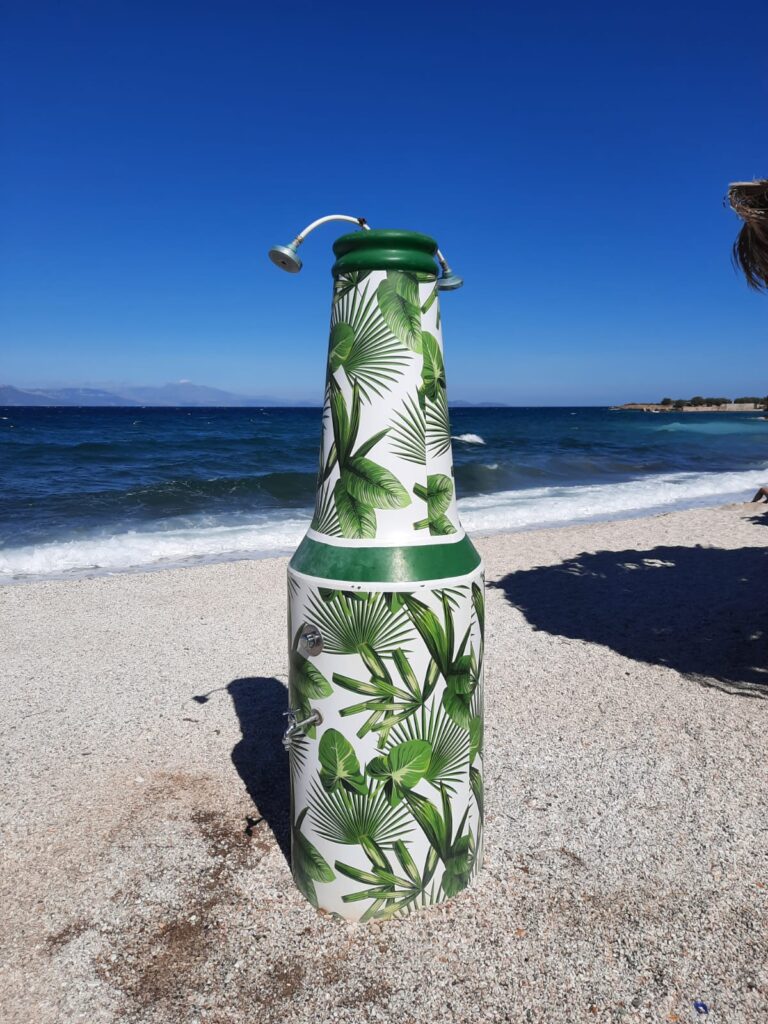 Our Villa in Greece
Let me define the "our" first of all. We were a core group of 5 persons: our hosts, the husband and wife team of Roberta and Apollonas Kapsalis that is Greek Goes Keto , Ellison from the USA, currently residing in the UK, Stylianos from Greece and Yours Truly from Jamaica. We stayed in a beautiful 4 bedroom villa with an adjoining self-contained cottage. Greece in July is HOT, so thankfully some of the bedrooms had air conditioning, and those that didn't had huge windows that opened up to let in the breezes that were ever-present while I was there. There were fans in the rooms as well. The cicadas were noisy af, from sun-up to sound-down! The screened windows kept them outside and in two days I was used to the sound 🙂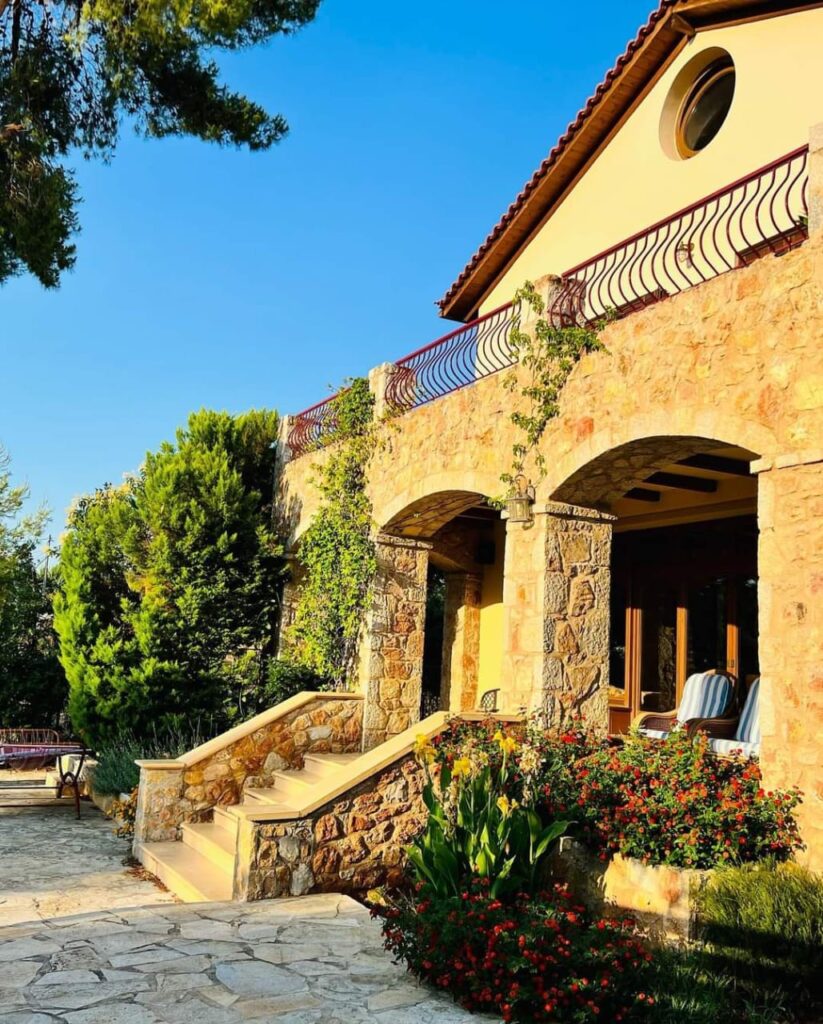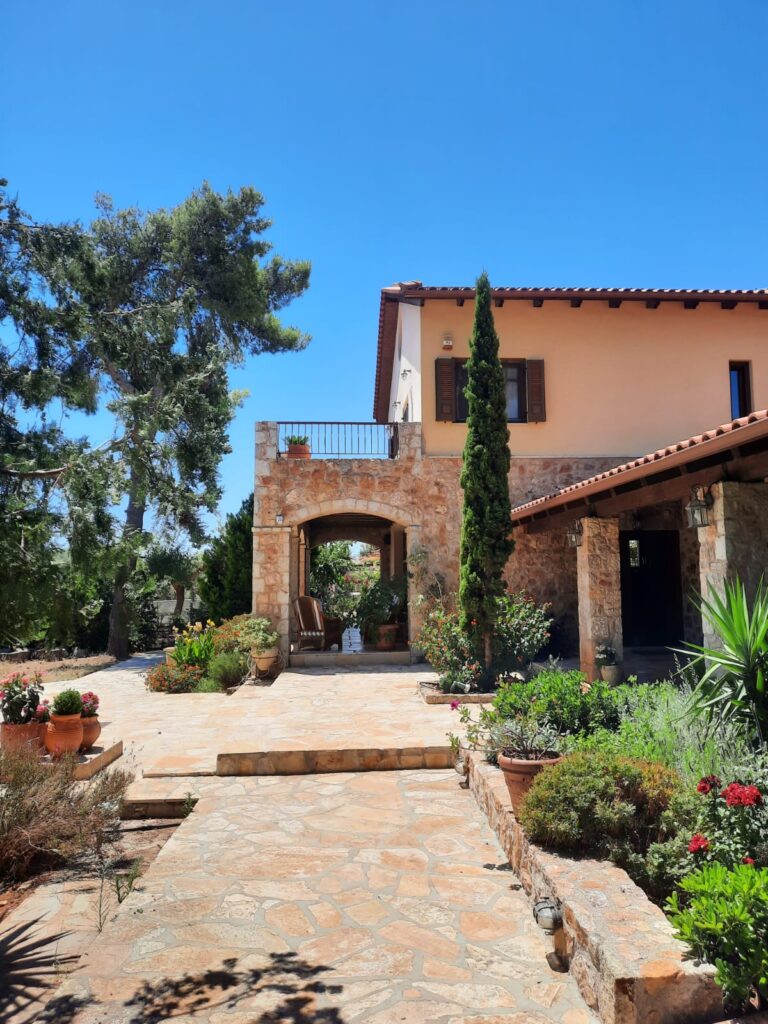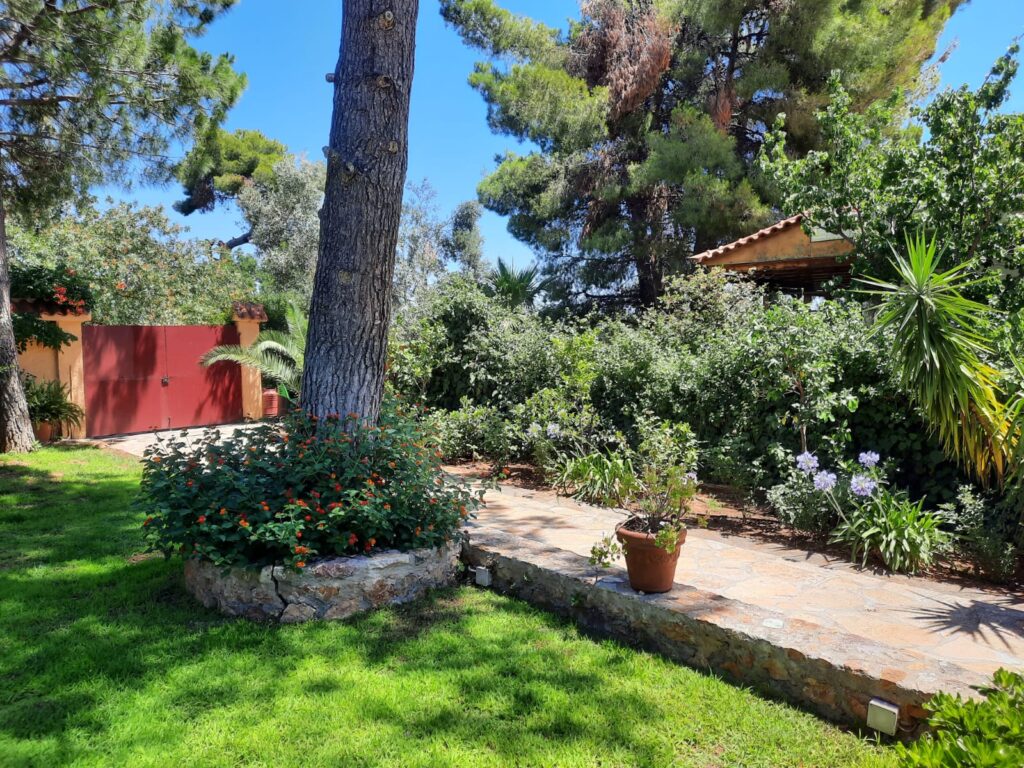 There was ample space for us to gather together or to find solitude. And we moved between these two states seamlessly…
What We Did on the Retreat
We all arrived at the villa at roughly the same time on Friday. We had never met in person, but had been planning and chatting online in the weeks leading up to the retreat. We easily settled into bedrooms of our choosing and after a shower and a rest, we initiated what would become the norm for us over the next couple of days: we grabbed some coffee and headed out to the beach. We bonded over our first meal in Nea Makri at the beach: scrambled eggs with feta, salad, sparkling water with lemon. Sooooo good! But Part 3 will go into more detail on the food.
We learned, from each other, and from our hosts.
In the evenings, before retiring to bed, we agreed on the plans for the following day. There were no formal sessions where we chatted about keto, or had lectures about keto. But there was plenty informal sharing, and our host Apollonas, a nutritionist, shared generously of his knowledge with us. When I took stock of the topics we discussed as we sipped frappes or ate delicious keto breakfasts or dinners or as we sipped sparkling water at the beach, here's what we covered: weight loss stalls and plateaus on keto, how much fat is too much, Mediterranean keto vs American/Western keto, cow dairy vs goat/sheep dairy… I learned quite a bit and have even implemented some changes in my own keto journey.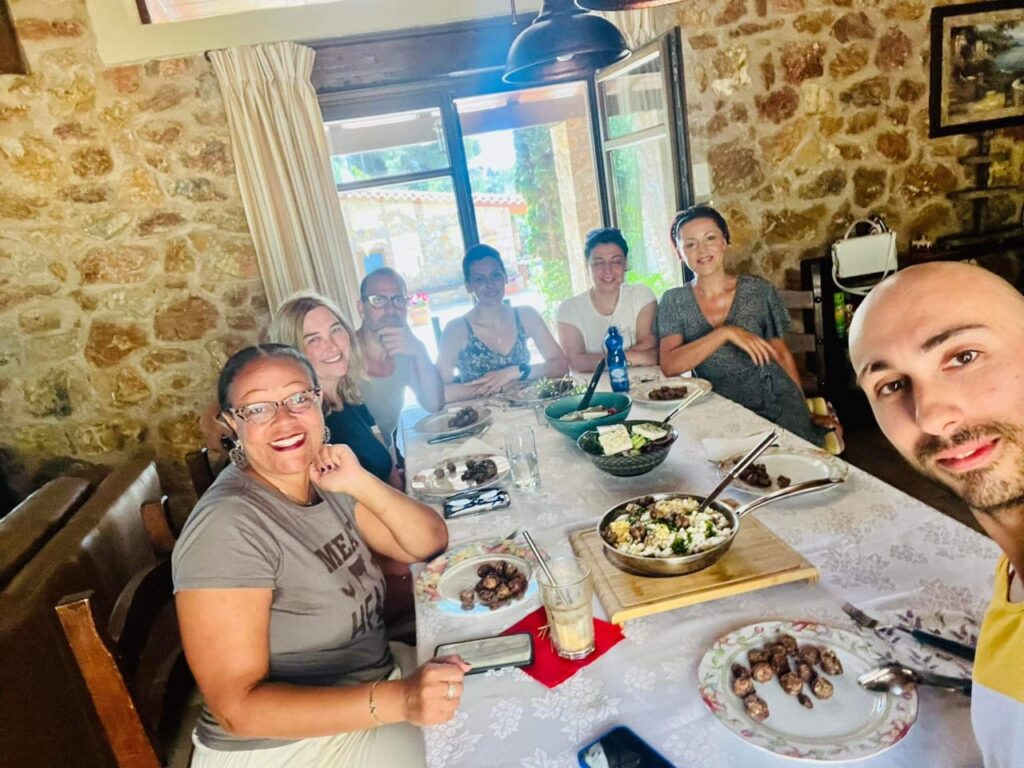 We did touristy stuff, but better!
Our hosts, who are Greek (yes Roberta is Croatian, but she has lived in Greece and is extremely knowledgeable), curated THE BEST week of activities for us. Roberta is a walking encyclopedia of Greek history and was truly, truly a remarkable guide. We saw the historic landmarks in Marathon and Nea Makri and We toured an ancient Egyptian temple in Nea Makri. We went to Athens which was a high point for me! We didn't join the throngs in the line(s) up to the Acropolis. Instead, we had coffee in a cafe under the Acropolis, then we took a walk up the Hill of Muses which is directly across from the Acropolis. We stopped at Socrates Prison on the way up the hill, and took in the view from the Philopappos Monument near the top of that mountain. Roberta very wisely opted to do this tour in the late afternoon in order to avoid the scorching heat of Greece in July. There was something about the energy that afternoon…It was breezy and clear, and as we watched the sun go down, I was filled with an overwhelming sense of gratitude: I'm really here, in Greece, in Athens, looking at the Acropolis, with these wonderful people… 'Twas a very special afternoon that I will never forget.
We descended the hill and made our way into Athens for a spot of souvenir shopping at stores owned by a friend of Roberta. So you know we got discounts, and picked up tokens for those back home.
Gladys that I am, I video called my family back home from the middle of Athens, right there in the street! There's free, strong WiFi everywhere. What a treat to be able to swing my phone around and show them the magnificence of the ancient civilization I was in the midst of!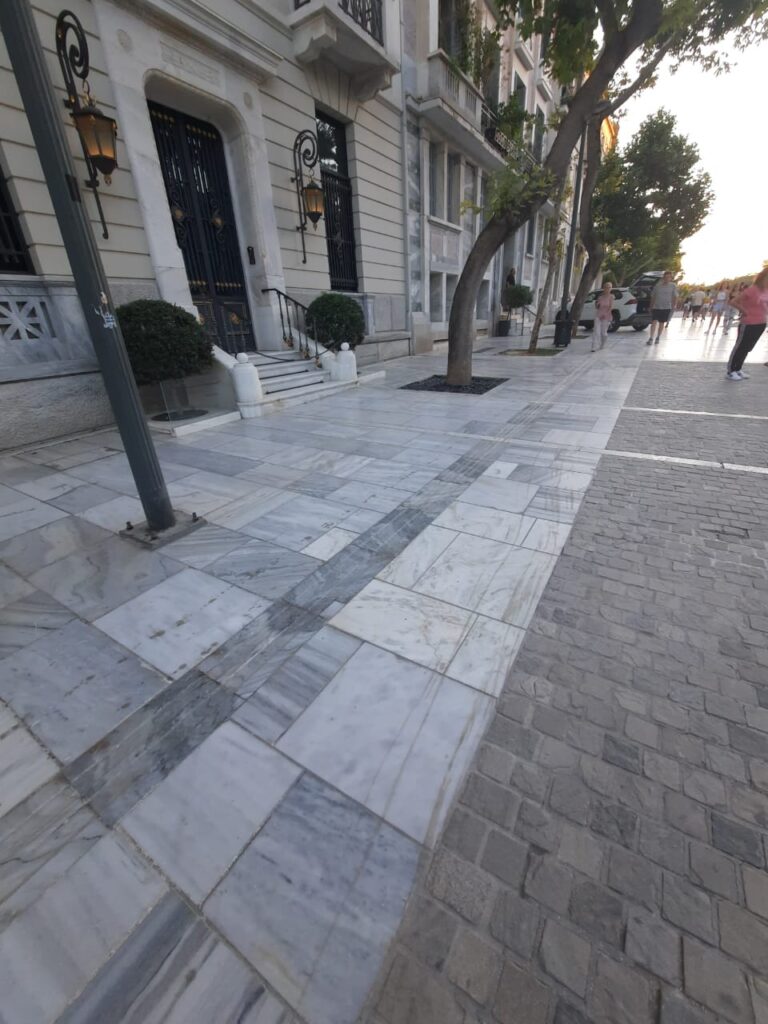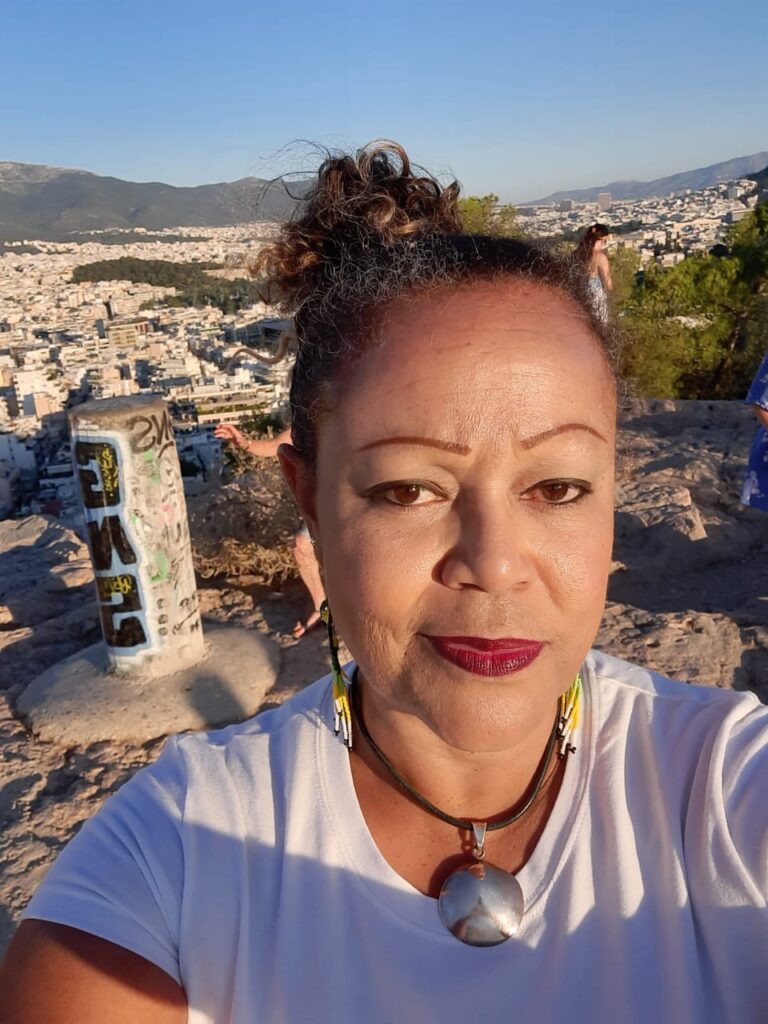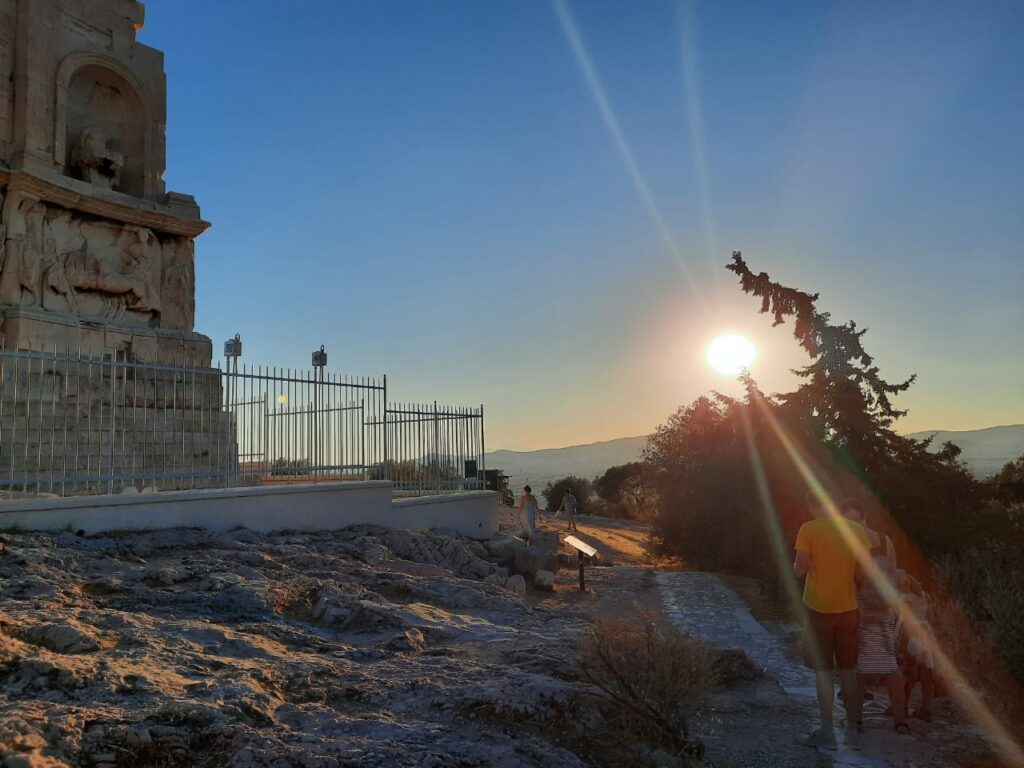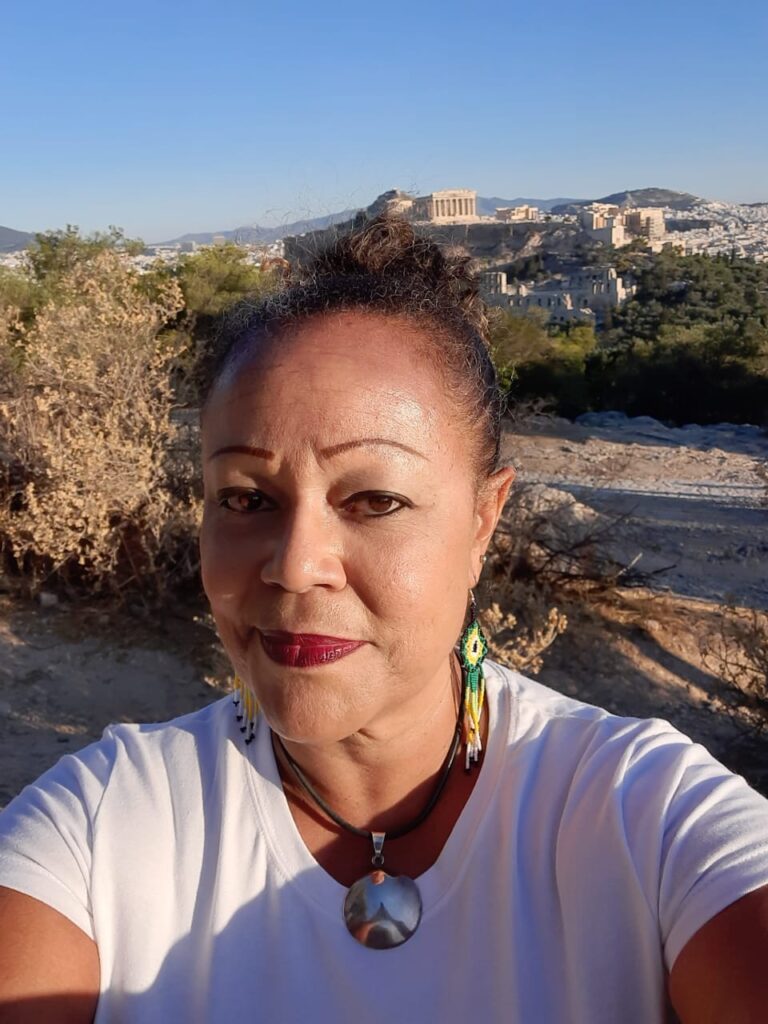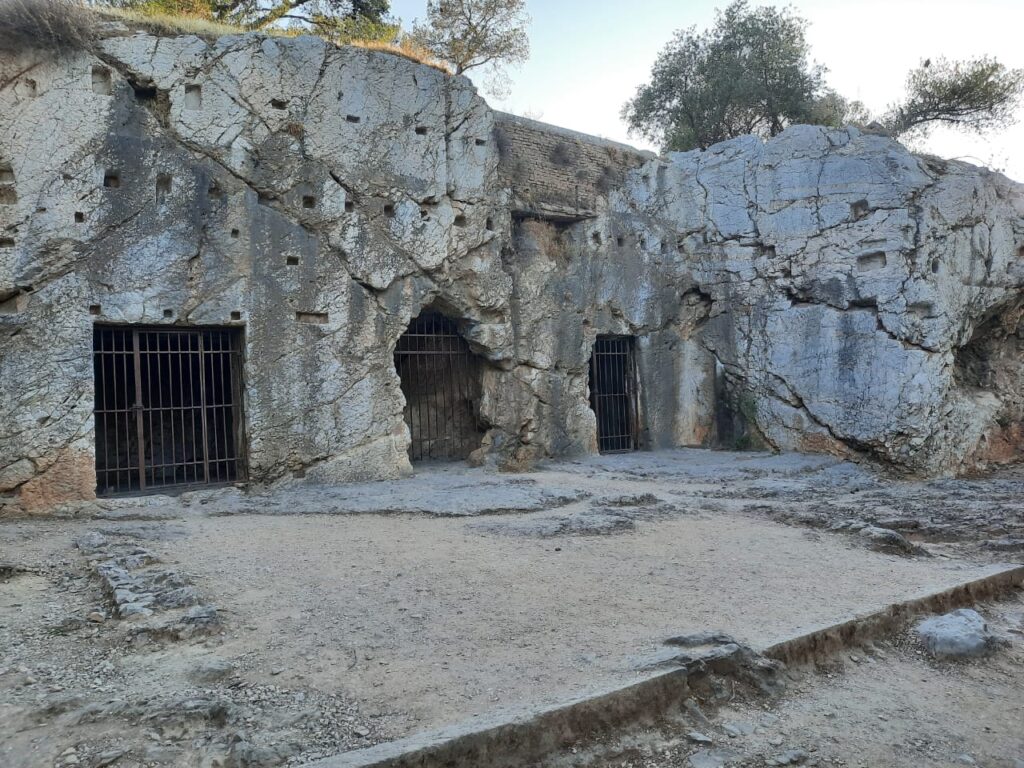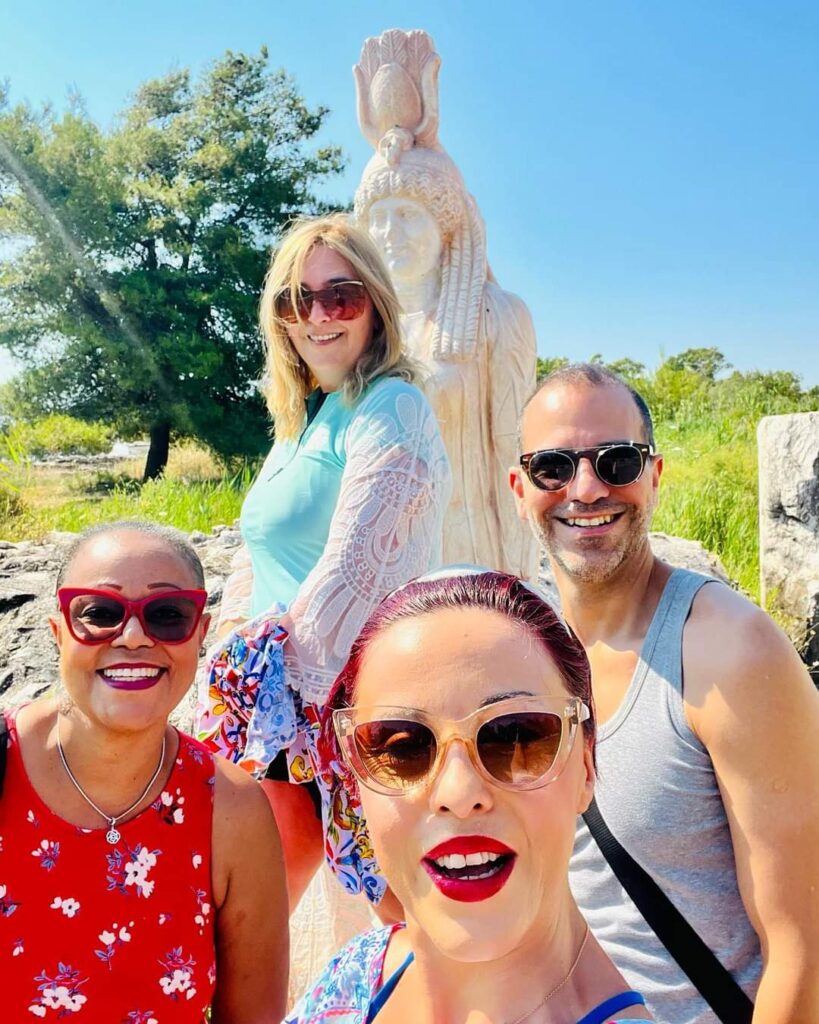 In our neck of the woods, much of our recorded story begins in the 15th century AD, a, mere 500 years ago. Not so in Greece! The Acropolis, for example, has been around for almost 2,500 years! This historical perspective is breathtaking and awesome at the same time. And the Greeks are justifiably proud of the impact they have had on our modern world. School kids learns ancient Greek history and mythology and all the contributions they've made in terms of philosophy, politics and sports.
We shopped and cooked like Greeks!
Now you're talking my language! I always want to go to markets and supermarkets in any country I visit. This is the REAL stuff! And Roberta did not disappoint. It is safe to say that my cooking skills have leveled up thanks to Roberta! We visited a farmer's market, butcher and supermarket (and yes, I brought home olives, olive oil, Greek herbs and spices with very specific knowledge of how to use them all!) People everywhere were hospitable and kind. We got free sausages at the butcher, a handful of fresh cherries to taste and a whole melon in the farmer's market.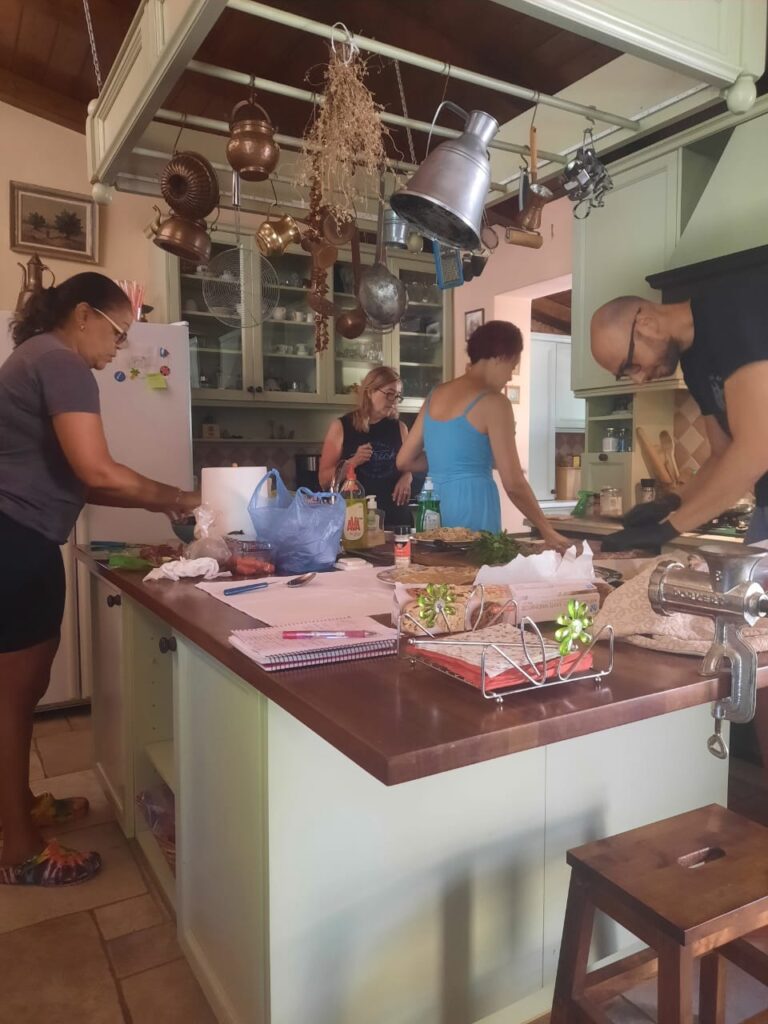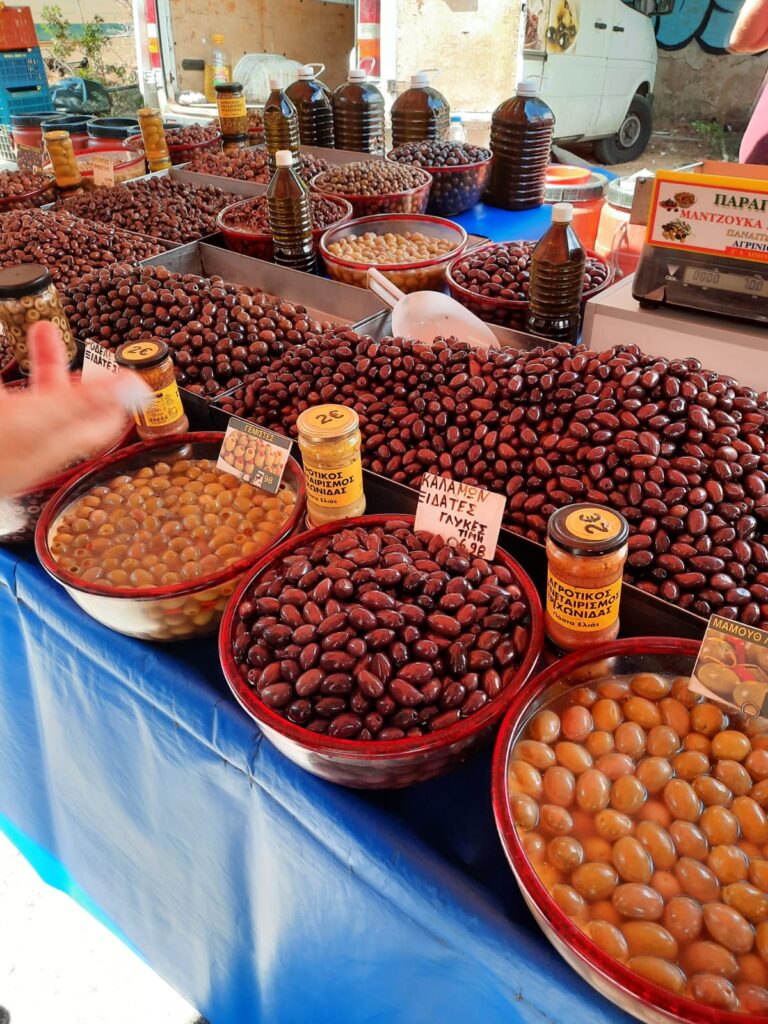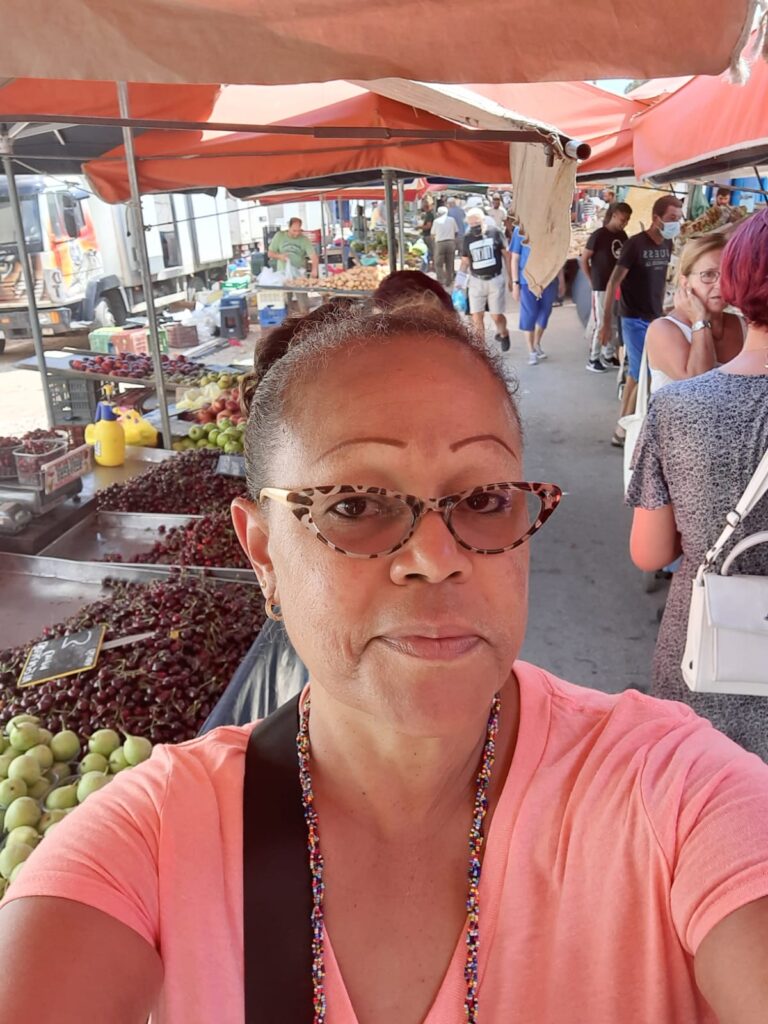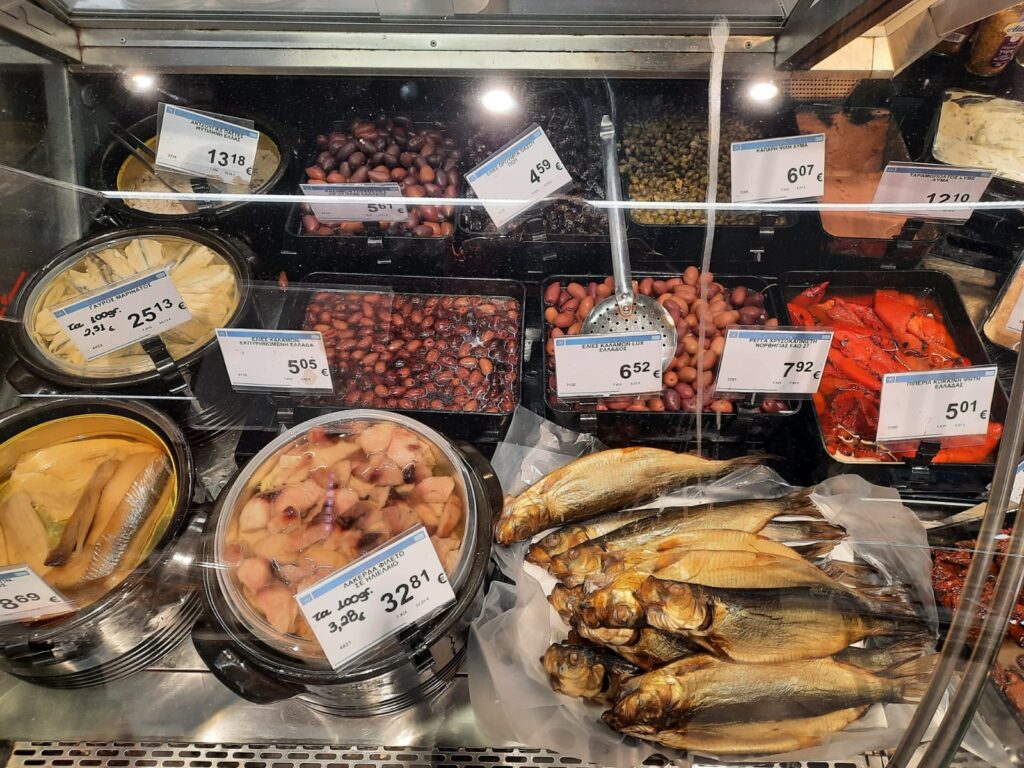 The Benefit of Hanging out with Locals!
Between Apollonas, Roberta and Stylianos, we had experiences that the average tourist will never have! In addition to cooking lessons and local shopping and knowing how and where to avoid the throngs that come to Greece in July, we did two really fun things that cause me to chuckle and shake my head when I reminisce.
We went to an outdoor movie theatre in Nea Makri, and we watched Top Gun! The movie is screened in English, with Greek subtitles. The sun doesn't set until about 9:30pm. So the start time of 10:30pm for the movie was perfect. It was a balmy, beautiful night.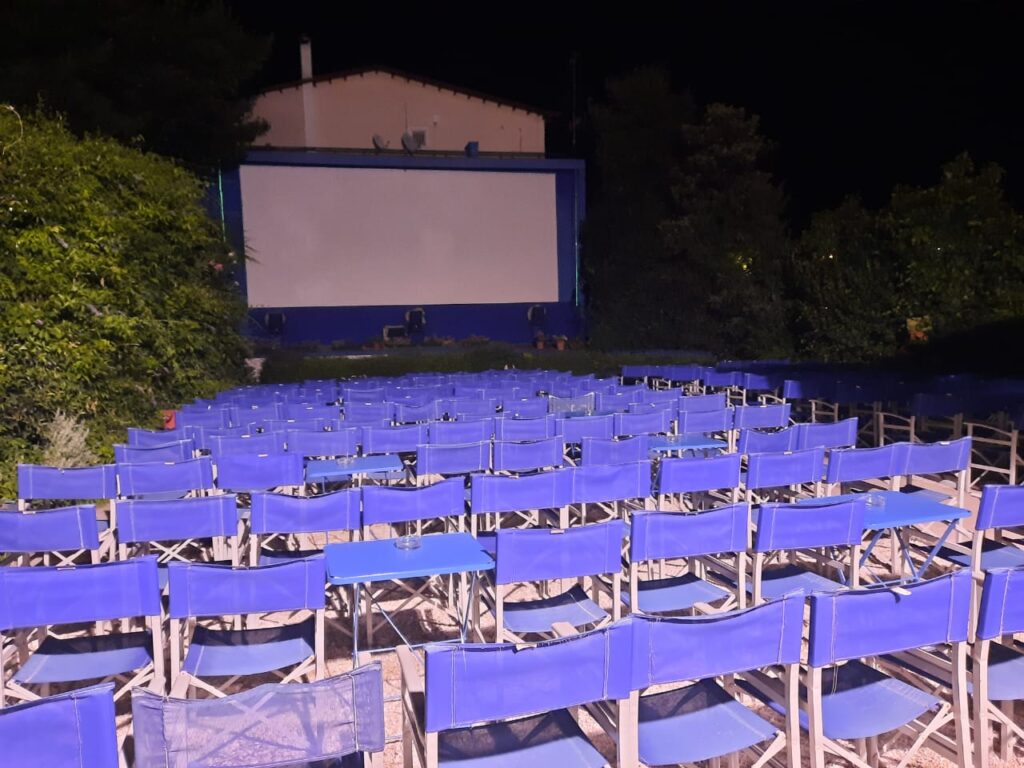 We also had the privilege of attending an outdoor concert staged as part of Nea Makri's 100 year anniversary as a town. The concert was staged at a spanking new sport complex. A small band with 3 vocalists treated us to the music of one Greece's favourite sons, Mikis Theodorakis. The audience was mostly senior citizens and for the first time since landing in Greece I was reminded that we were still in the middle of the COVID-19 pandemic as 90% of those in attendance had masks on. It was lovely. We shouted Opa! at the right spots and cheered on enthusiastic dancers who spontaneously rose and danced as the spirit moved them!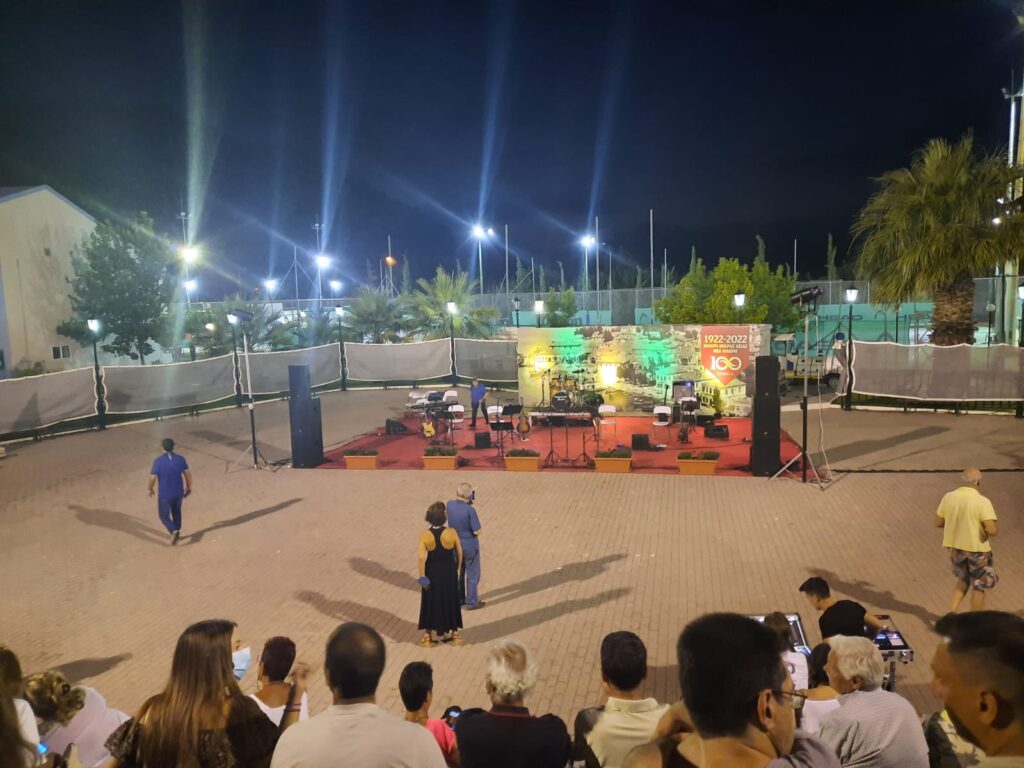 One day we decided to forego the beach and to go instead to a hotel that has deliberately been maintained in it's original 1960's style: Hotel Nireus! The hotel's claim to fame is that Aristotle Onassis once stayed there. We used their salt-water swimming pool where Roberta took us through an exercise routine right there in the pool. We lounged poolside and sipped sparkling mineral water with lemon and walked through their gardens which had many fruit trees and flowering shrubs.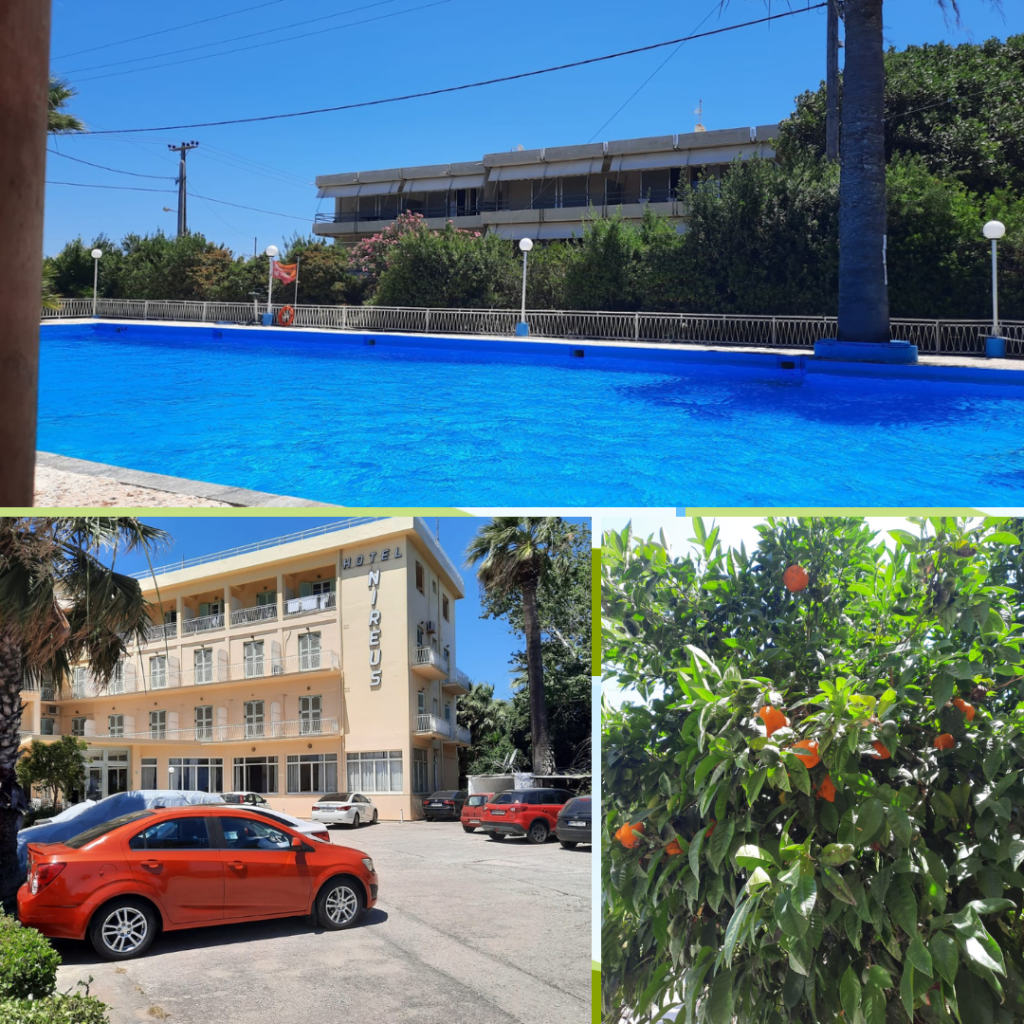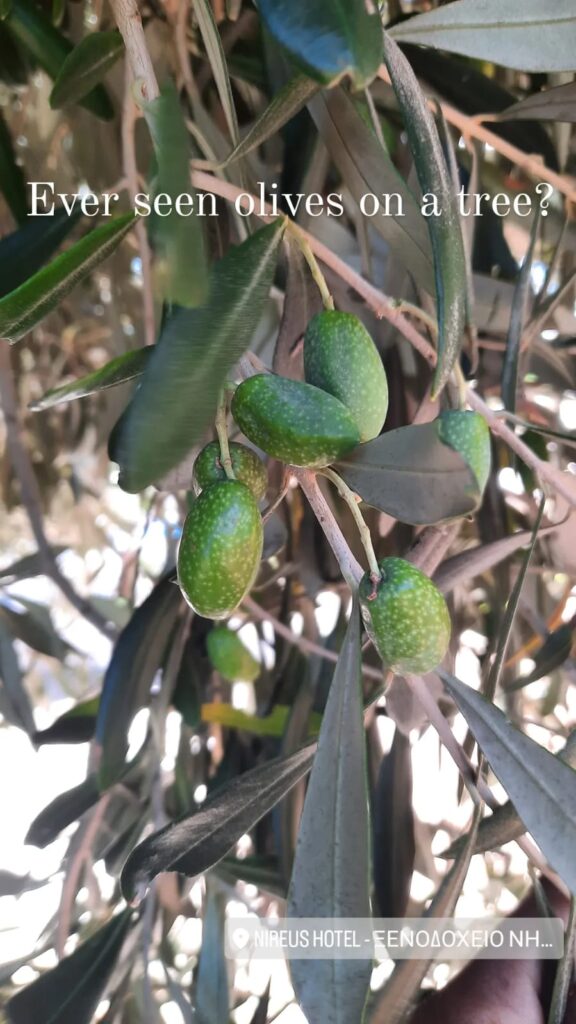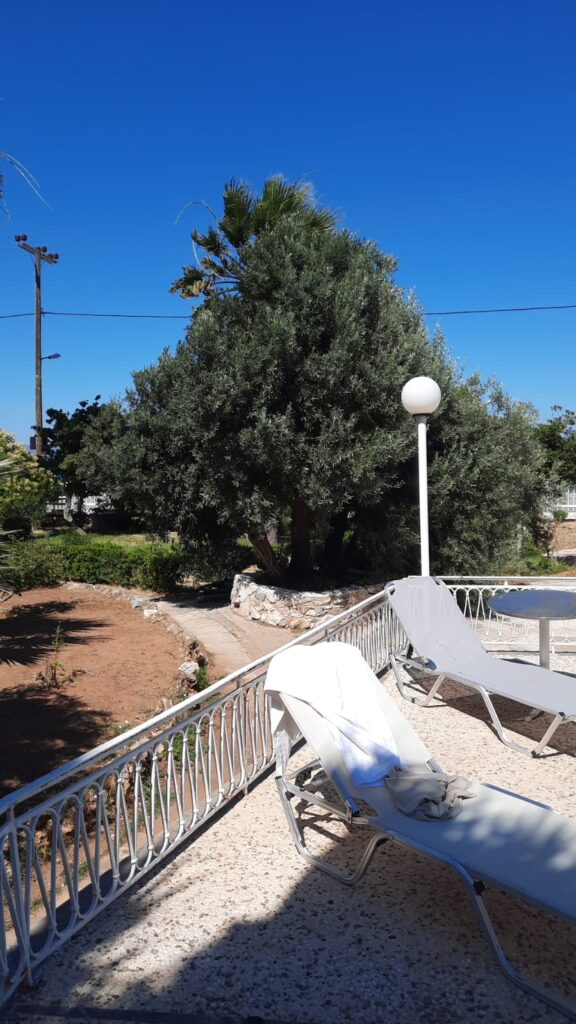 Another thing that added to our wonderful experience at the retreat is that Roberta and Apollonas welcomed friends to visit us! Vicky and Sayeda, two remarkable business women, spent a night and hung out with us the following day and came back one evening to hang out again, impacted me in ways that I don't think they fully understand. First of all, these are two supremely talented, serious business women. They run a beauty school and sell beauty products. Check them out here.
And before I go on, let me state this: it was AMAZING getting to know some wonderful people, being inspired by their lives, and we all happen to do keto. It wasn't as if keto was all we spoke about. Not by a long shot. We all shared stories of personal loss, relationship issues, chatted about our children, our business ventures, our childhoods and so on. Vicky is also a cancer survivor who credits keto with bringing her this far. Vicky and Sayeda allowed me to quiz them on their vision and business model right on the beach as we sipped sparkling water, and after we chatted, I was so inspired that I pulled up my own personal strategic plan from Google Drive right there on my phone and updated it. Unforgettable! We met Calliope and Nicholas, who also passed through and dined and had coffee with us. What a privilege!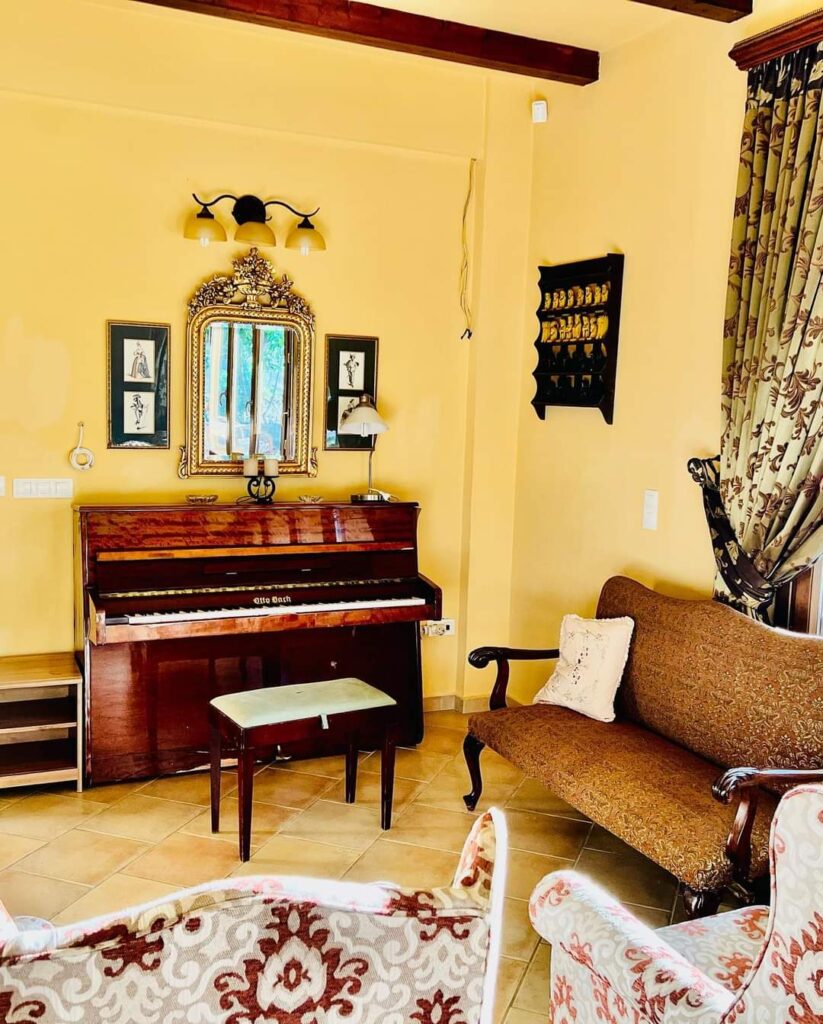 Keto, Alignment & Livity
Keto just happens to be the mechanism that we all use to bring our lives in alignment. Apollonas is using his technical knowledge to show Greeks and beyond how to optimize health. Roberta, my walking encyclopedia, master chef and creative genius, makes sure that the message goes far, wide and deep. She is a true artist, a musician (there was a piano in the villa that we gathered around and conversed in the universal language that is music!) and a creative. Ellison, my sister from Tennessee, has lost over 70 lbs through keto and changed her life. She's funny af, with the driest wit you'll ever come across, and she's my political spirit animal. We had some good laughs and convos during our week while Boris was fighting for his political life and subpoenas were flying left, right and center Stateside! Stylianos is our thoughtful, sensitive artist whose contribution to our visit was priceless. He added depth with suggested outings and his own perspective on our chosen way of living.
More than just keto…LIVITY!
Check out this video we did at the end of the retreat to hear our reflections on the week in our own words.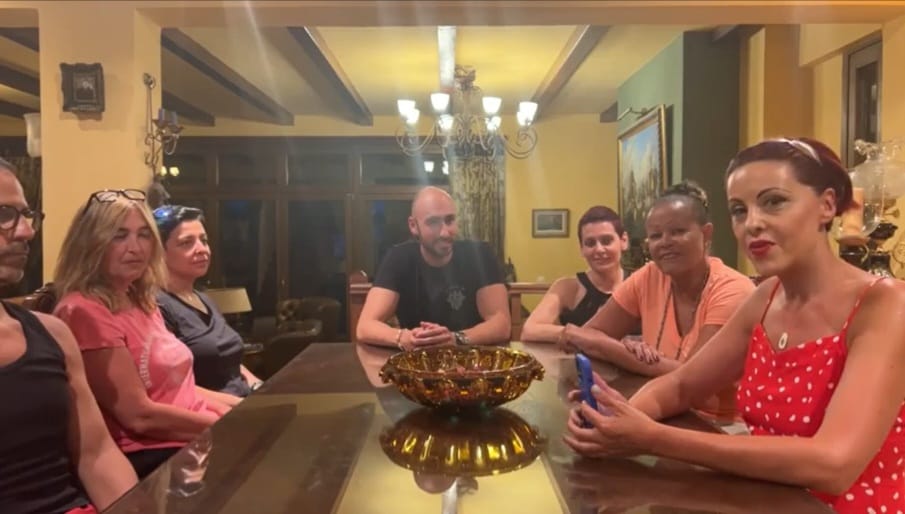 Coming in Part 3: The Food on this Mediterranean Keto Retreat in Greece!
The food deserves its own post. Truly. Stay tuned! I will explain how Mediterranean Keto a la Apollonas and Roberta differ from keto here in the west, and show you just how we ate for the week in Greece.