"Downtown, Kingston." What do those words evoke? What comes to mind? Crime. Dirt. Wholesale shops. Chaos. Garbage. Crowds. These are some of the images that immediately come to mind. I worked Downtown, Kingston for 9 years. And I fell in love with it. I fell in love with the area's proximity to the sea. I fell in love with the very old, historic buildings as evidenced by their architecture that were literally on every corner. I fell in love with the potential I knew the space held. I imagined King Street being closed off to vehicular traffic one Sunday per month, with scores of people, families, the young and the old, pouring in to buy local food, supporting local artisans, enjoying Jamaican music, having access to clean rest room facilities and benefiting from free parking. Well today, a small, intrepid group of visionaries has done more than imagine. Downtown, Kingston comes alive on the last Sunday of each month!
Love it and Hate it: Downtown, Kingston
Downtown, Kingston has been the traditional hub of commercial activity in our capital city. There are banks, law offices, government buildings and many, many trading establishments. Our main fresh produce market, Coronation Market, is located Downtown. Traders from all over the island, as well as bargain hunters, descend Downtown to benefit from the lowest prices in the island for most goods. Downtown is the gateway to the capital for public transport coming from all the parishes, with the buses terminating at the (in)famous Parade, a most intimidating space for those unfamiliar with the lay of the land. Downtown is also smack in the middle of several volatile, inner-city communities, hence the association with crime and danger. Downtown Kingston near the waterfront with ocean views and high rise buildings with manicured verges is a different beast to the innards along the grid like, narrower one way roads further inland. Abandoned buildings and busted sewer mains are evidence of the decaying infrastructure of Downtown. Heaps of garbage along the road, with every other corner reeking of urine are par for the course.
Historic Downtown Kingston
I remember one lunchtime, H met me at my then Downtown Kingston office to take me on a walking tour! It is one of my fondest memories of my years Downtown. He showed me the old Wray & Nephew offices and warehouse (Wray & Nephew is near and dear to our hearts, the manufacturers of our favourite rums!), took me into one of the oldest taverns in the city (no, we didn't have a drink…it was noon, and I had a job to return to!) and escorted me up the very busy Princess Street where we popped into a few of the Chinese owned and operated wholesale shops to soak in a little of the vibe and observe business being carried on.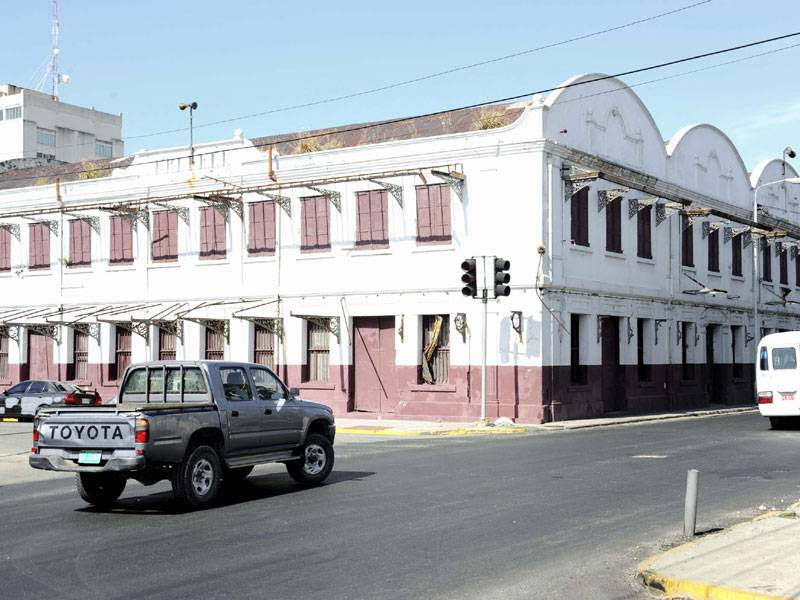 When I added intermittent fasting to my new keto way of eating, I used to take a 30 minute walk at lunch time, as a diversion, along the beautiful waterfront. I was never harassed, and I always returned energized and relaxed from that walk with the gorgeous view.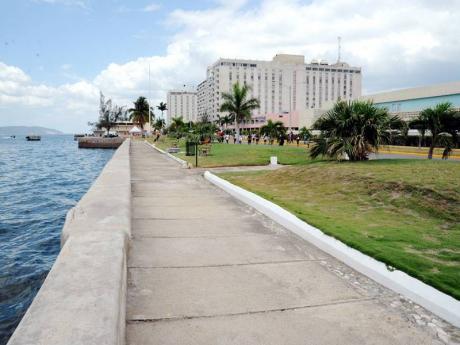 Downtown Kingston is typically a hive of activity Monday to Saturday 7am to 6pm. It is dead and dead quiet anytime outside of those hours. BUT…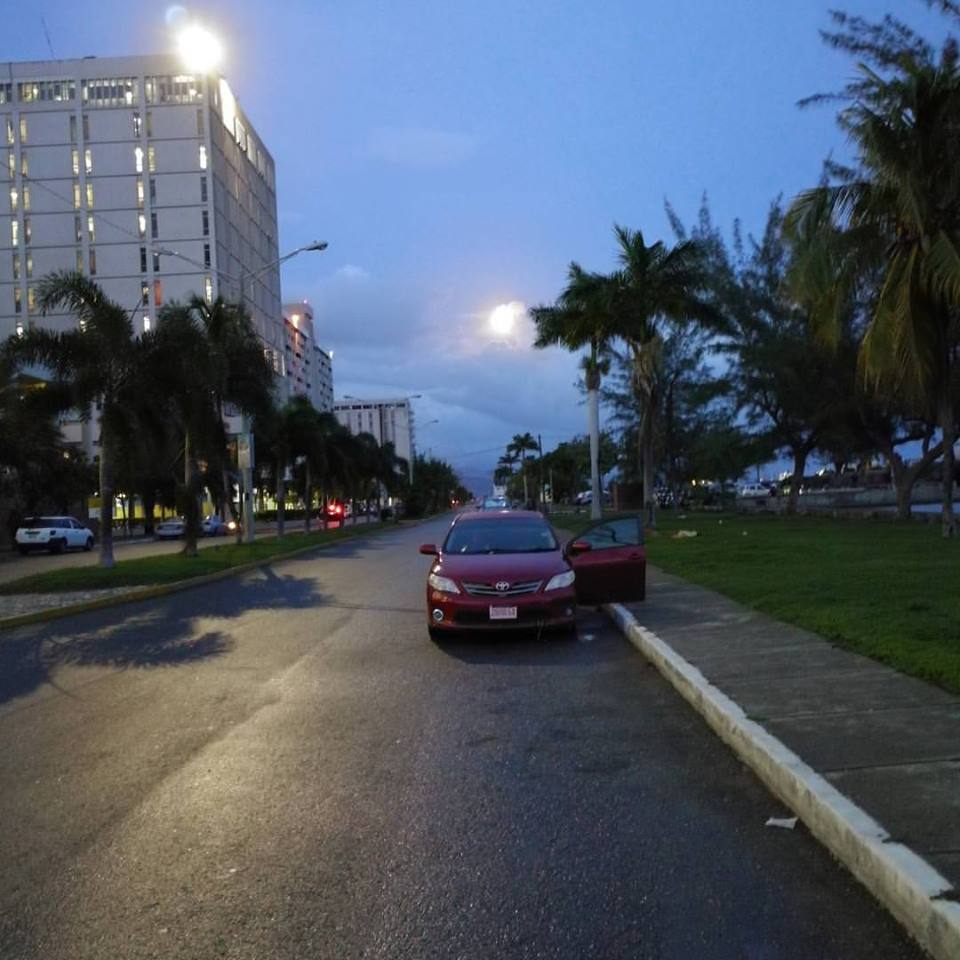 "Can these dry bones live?" Downtown Kingston is waking up!
Downtown Kingston is waking up. Downtown Kingston is stretching. Downtown Kingston is about to ROAR! Large corporate entities have moved and are moving their headquarters back downtown. The tax incentive helps I'm sure. The Ministry of Foreign Affairs is about to move from New Kingston, Downtown's younger, fancier sister, to their brand new offices Downtown. Parties and brunches are being held with more frequency Downtown these days. Kingston's mayor since 2016 has sparked renewed interest in Downtown Kingston, leading the refurbishing of the St. William Grant Park, establishing Flag Circle and restoring the historic Ward Theater. Mayor Delroy Williams has captured the interest of the young and young at heart with his #stillbelieving hashtag designed to bring awareness to the potential of the city. AND… There's the Kingston Creative movement.
The Kingston Creative Movement
The Kingston Creative movement is the brainchild of that small, intrepid group of visionaries that I mentioned earlier. Only 2 years ago, Andrea Dempster-Chung, corporate executive turned entrepreneur (she owns a bookstore) along with two of her friends (Allan Daisley and Jennifer Bailey) articulated a vision for Kingston. As stated on the Kingston Creative website: Kingston Creative is a movement with a mission to make downtown Kingston a vibrant centre for creatives and creative entrepreneurship in the Caribbean. We are developing an arts district and and entrepreneurship hub to provide a vibrant space for creative entrepreneurs to gather and to thrive. By driving entrepreneurship and activities, Downtown will become an art and culture hub. These activities will further encourage infrastructure development and will leverage some of our most underutilized assets: the history and architecture of the old city, the natural beauty of Kingston Harbour and key locations such as the National Gallery and the Ward Theatre.
The threesome, led by Andrea, met with various business owners downtown, and other interested parties and fleshed out their vision with a plan. Today, a mere 2 years later, the Kingston Creative movement is a reality, with three distinct, active components. There's the Meet Up, which happens right Downtown, every last Friday evening, where strategizing and discussions on various cultural issues take place. "The Meetup is a monthly networking event that bring together planners, artists, lawyers, building owners, community development specialists and Downtown residents."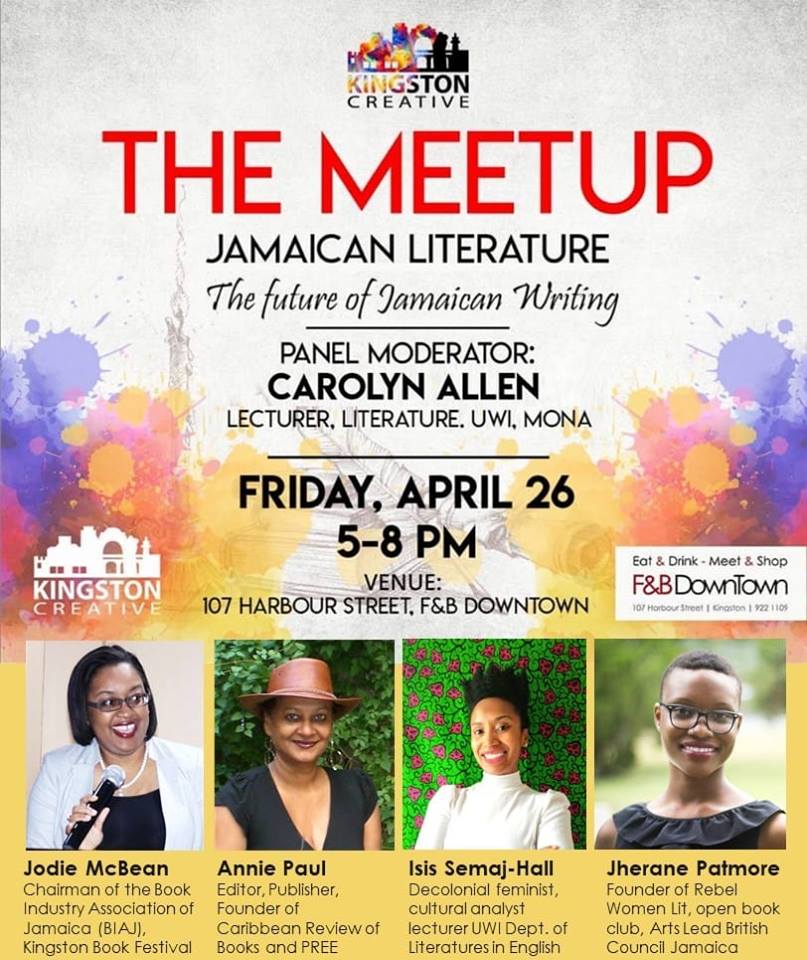 There's the Art Walk, which takes place every last Sunday, seeing people from all over, descending on Downtown to tour, soak in the ambiance under various themes such as Food, Art, Theater and Music. "The Kingston Creative Artwalk is a well-curated and growing collection of performances, music and art which attracts supporters of the arts from across Jamaica".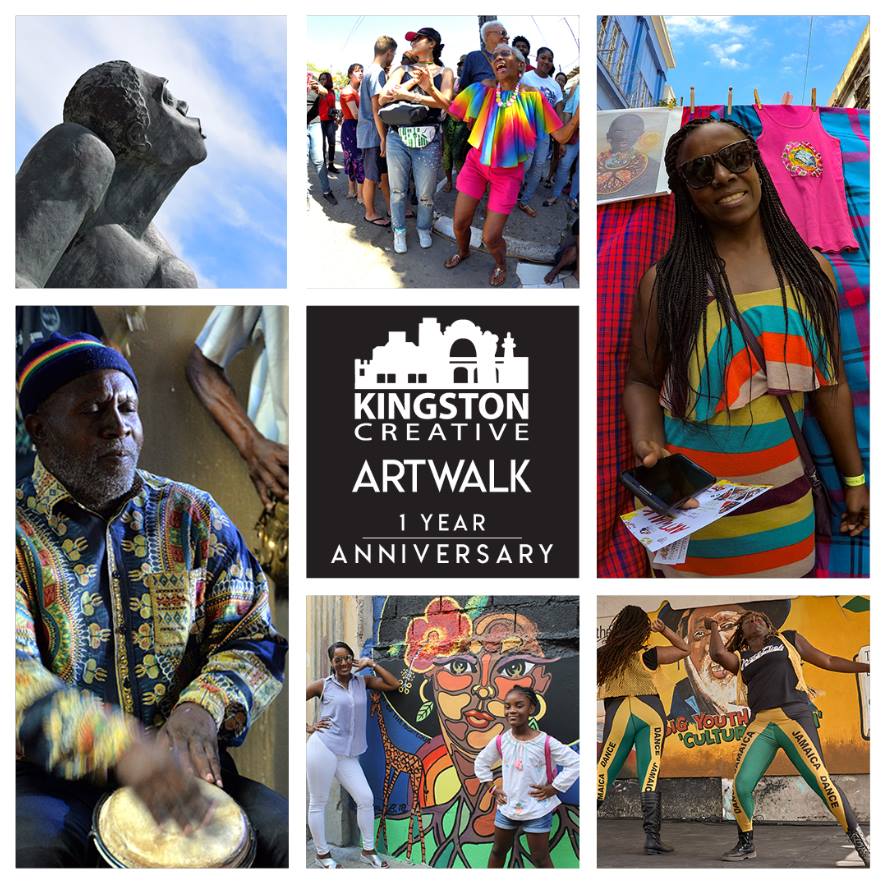 The third component is Market Street. This is a space that is occupied by makers and sellers of craft, fine art products, food, clothing and jewelry, an opportunity for them to make money and showcase their products. It is staged at every Artwalk.
It takes cash to care! Supporting the Kingston Creative Movement
So who bankrolls this movement? Growing a movement such as this takes money! We can support at an individual level by simply attending an event, by telling a friend and retweeting, liking and sharing on social media, or by registering as a volunteer.

But planning and executing and promoting takes time and energy and those cost money! The Movement aims to raise JMD $20 million. Several corporate sponsors have come on board and more organisations, companies and multinationals are being courted in this regard.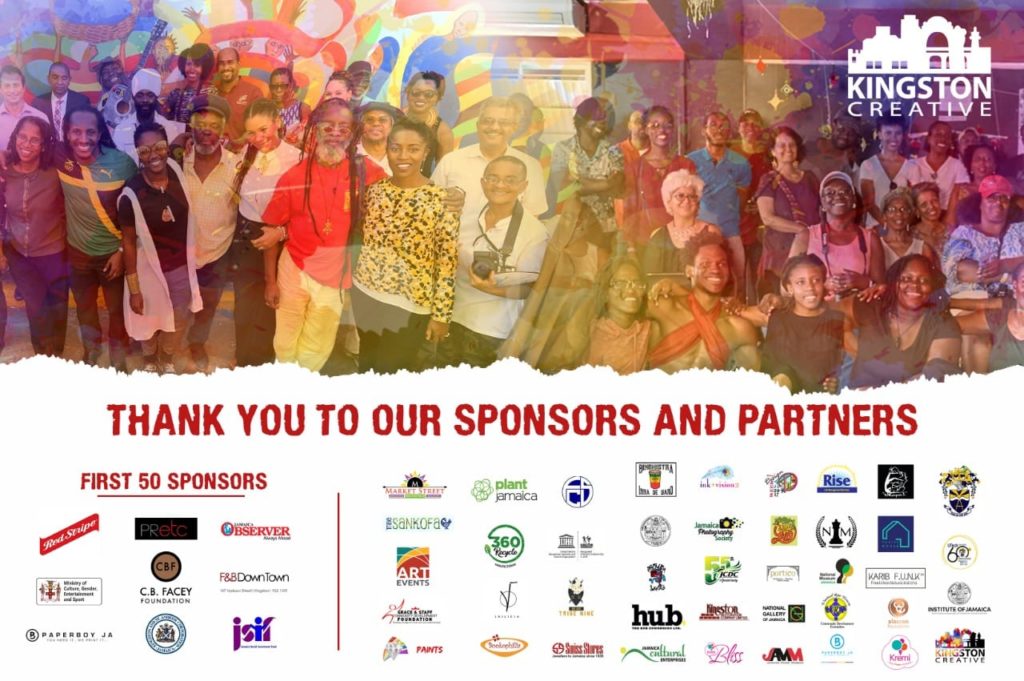 We did the Artwalk Downtown Kingston!
It is amazing to me that the Artwalk celebrated its first anniversary in December 2018, so quickly after the inception of the movement in 2017! Kudos to Andrea and the team. Intrepid visionaries indeed. The March Artwalk was convened under the theme "Jamaican Theater" and participants were treated to live outdoor theatrical performances and tours of Liberty Hall (the restored HQ of Marcus Garvey and the UNIA in Jamaica), Simon Bolivar Gallery and the National Gallery of Jamaica. I finally made the effort to attend and I'm happy I did :). It is the most difficult thing to get me to leave my home on any given Sunday. Sundays are for reading in bed with a cup of coffee and heavy cream made for me by H and Sunday dinners are an event. But I decided to check out the Artwalk and my 16 yo son agreed to come with me.
The Logistics at the Artwalk
We parked very easily in the St. William Grant park which is smack dab in the middle of Parade. Downtown is very different on a Sunday. There's no traffic and all the businesses are closed. I have walked through the park many times and didn't know it could accommodate parked cars. Kingston Creative volunteers expertly supervised the parking process. After registering courtesy more pleasant volunteers stationed under a tent and fitted with an identifying wrist band, Nick and I toured the park taking in all the historic statues located around the park. I had warned him to expect the park to reek of urine. I was pleasantly surprised to NOT have to inhale any ammonia vapours except for a single spot just outside the northern park gate beside the statue of Norman Manley. Go figure.
The Artwalk itself
We toured the Market Street set up under white tents in the park. There were the expected craft, clothing and jewelry items. There was a fair assortment of food items too. It was a gloriously sunny day and we were on time for the published 10 am start. We copped 2 of the few chairs brought out for the event thankfully. Things got off to a late start more than an hour later. So mother and son simply sat in the shade, chatted, enjoyed the breeze and people watched. I was disappointed with the late start. The organisers were repeatedly apologetic, claiming technical difficulties. I appreciated the acknowledgement and their efforts to keep the growing crowd of attendees in the loop. Things finally got underway.
It was apparent that the amphitheater set up in the park would be where the action would take place. We were treated to songs from the National Pantomime by some of the actual actors from production. There were more dramatic skits from various theatrical groups which were well received by the audience. One item on the agenda (and we were given agendas when we registered!) was cancelled, but not to worry, things were kept moving as we banded together after those outdoor theatrical presentations and made our way out of the park, across the road and into the Simon Bolivar center. I had no idea that it existed! There's a library there as well as museum, and we were given a tour of both and an outline of the work of the center in offering Spanish classes for the community.
I ran into several friends both old and new that morning. The participants ranged in age from the very young to the not so young. Families, young people, photographers, expats and locals all came together to learn about, to enjoy and to soak up the culture of Downtown, Kingston. The agenda showed more activities scheduled for the Artwalk including tours of Liberty Hall and the National Gallery. Nick and I left after the Bolivar Center tour (Sunday dinner and all of that!). We walked as a group, with a team leader from the Kingston Creative movement telling us what to expect next and keeping us together. Great coordination.
The Artwalk continued into the evening with tours of Liberty Hall and the National Gallery which we opted out of. You can join the event at any stage during the day. It's totally FREE OF COST and is a great way to fall in love with Kingston all over again, link up with friends, eat some food, support artists, learn something new and be entertained.
Highly recommend the Artwalk 10/10
We enjoyed our morning on the Artwalk. I think it's a great initiative and the organizers are to be commended. I can see it growing and providing opportunities for so many of our creatives. I see it adding tremendous value to Kingston as a tourist destination. It is a great event for families too. And you know what I love about the concept? It is community based. It's not simply "uptown" descending on the inner city to observe and point and gape. In Andrea's own words: "The way we work is in pods — art district pod; art events pod; community pod; co-working and business pod; digital pod; brand pod and a real estate pod. We work in these seven groups. The community pod is the one that makes sure the community is at the center of everything we do. So if we're doing a mural project, it's not about importing artists painting a pretty wall. It's about how do we engage artists who live and work downtown, to ensure they are part of the dialogue of what it should look like. We're seeking to include the community."

Our Kingston Creative Artwalk Photo Album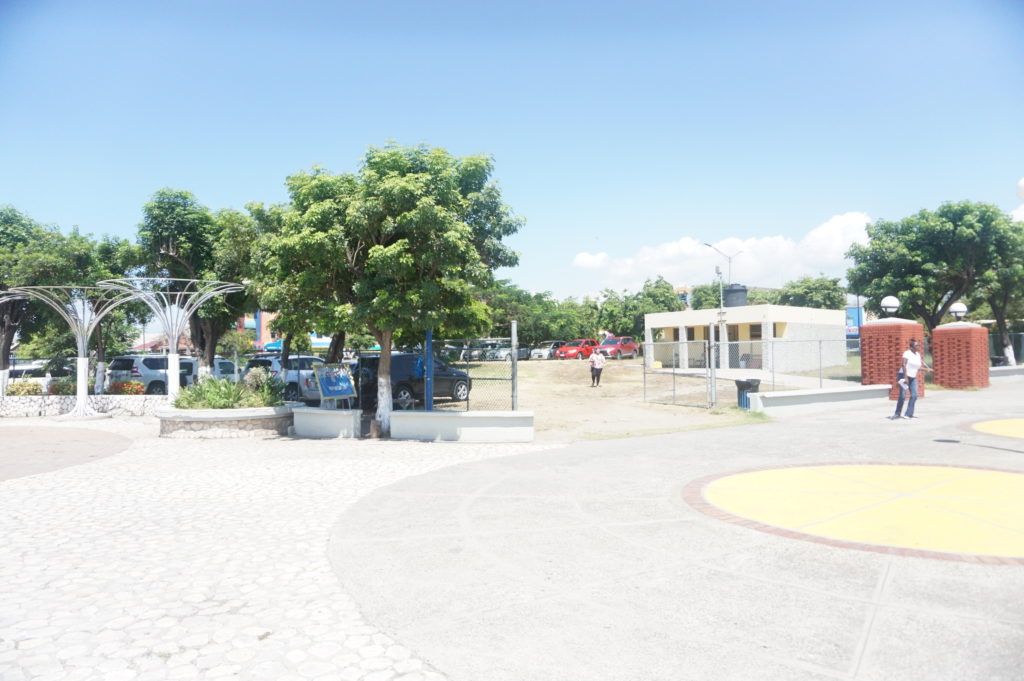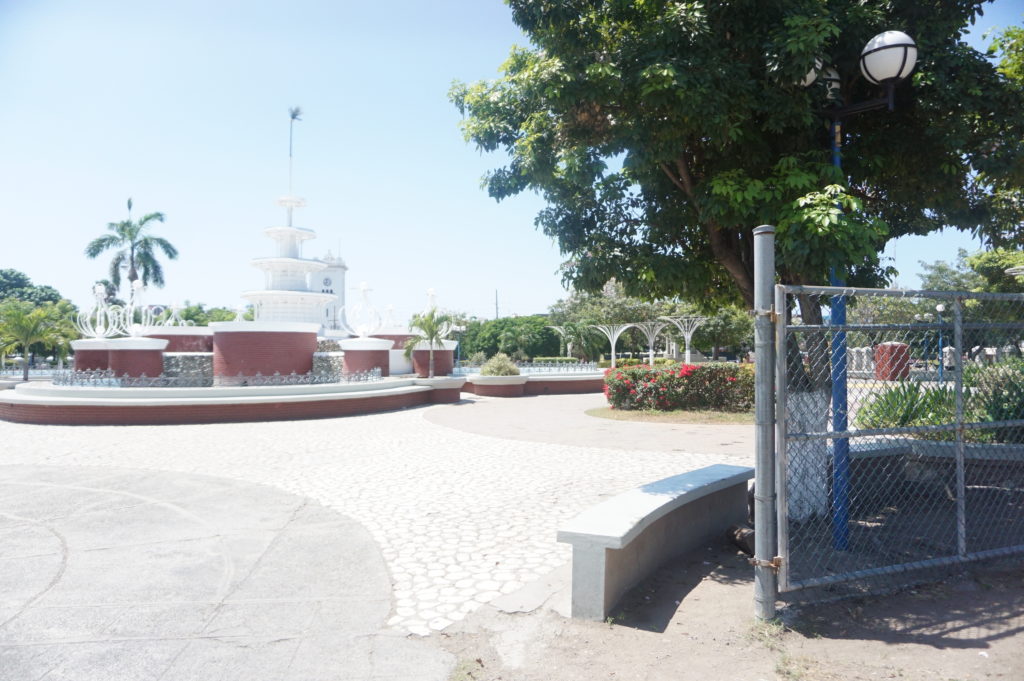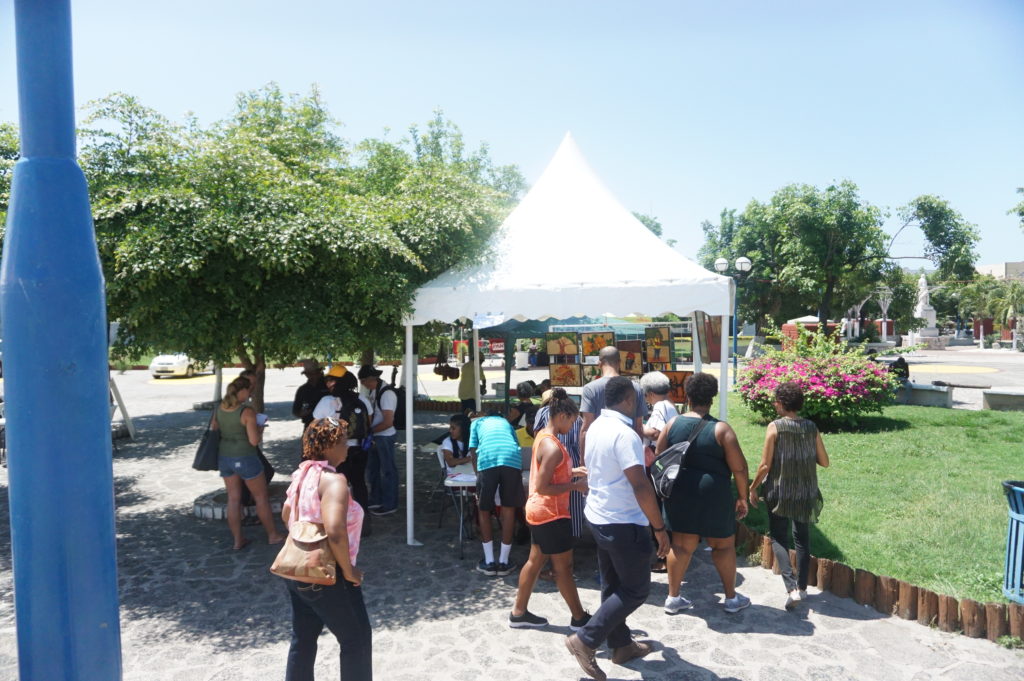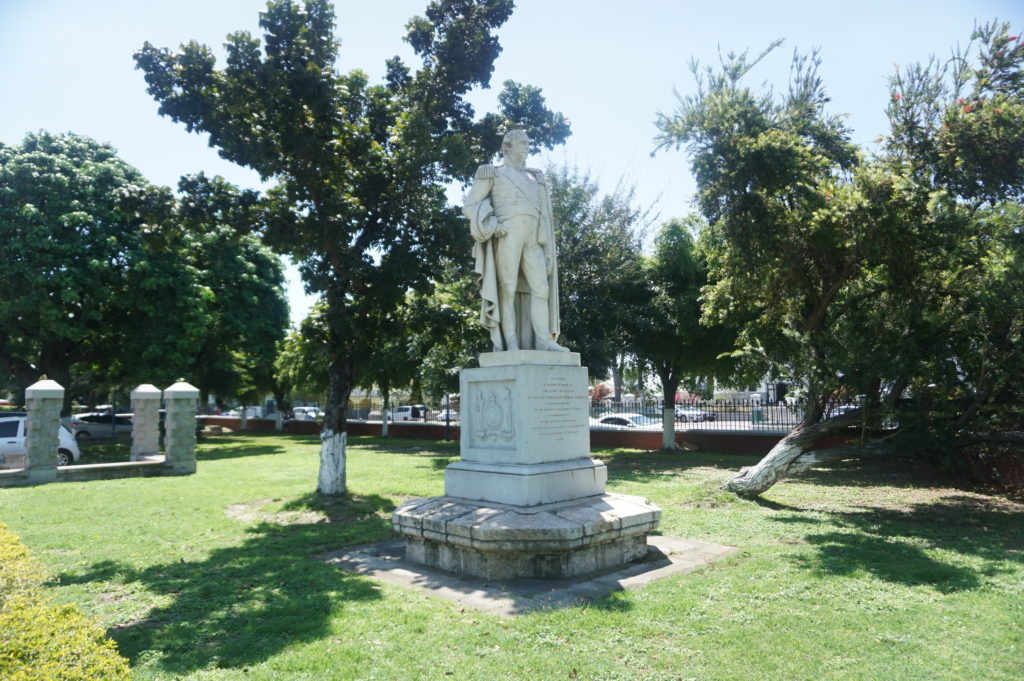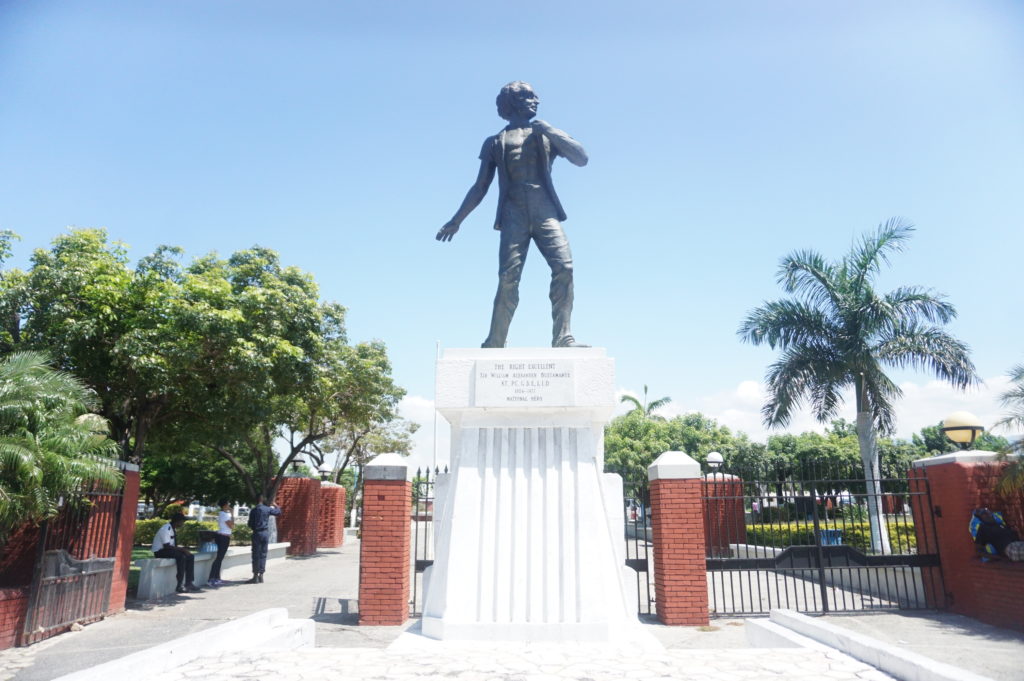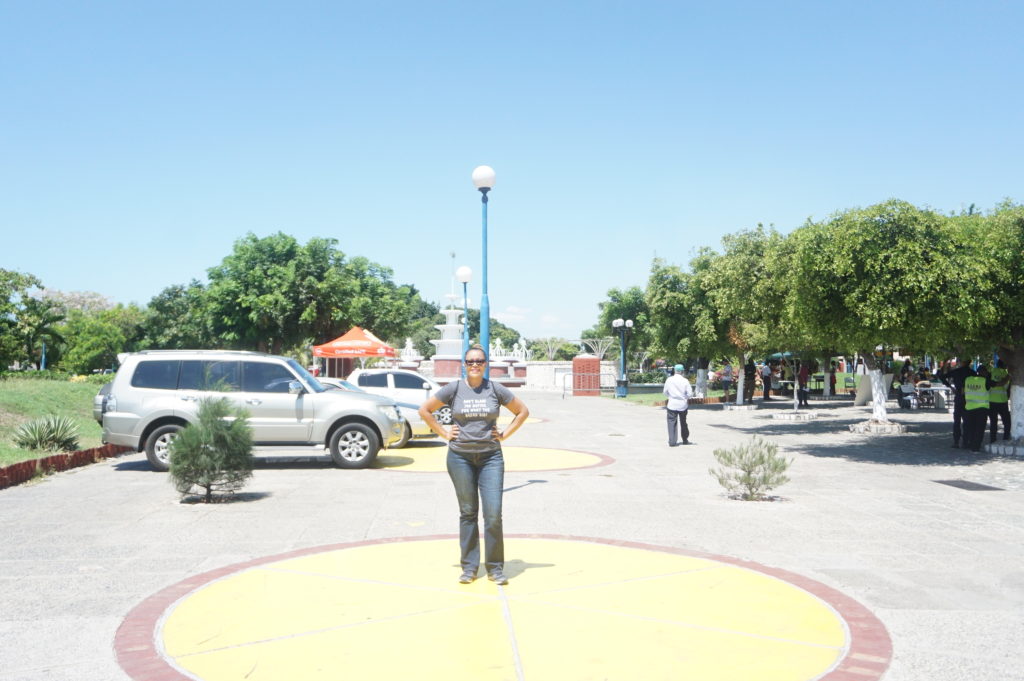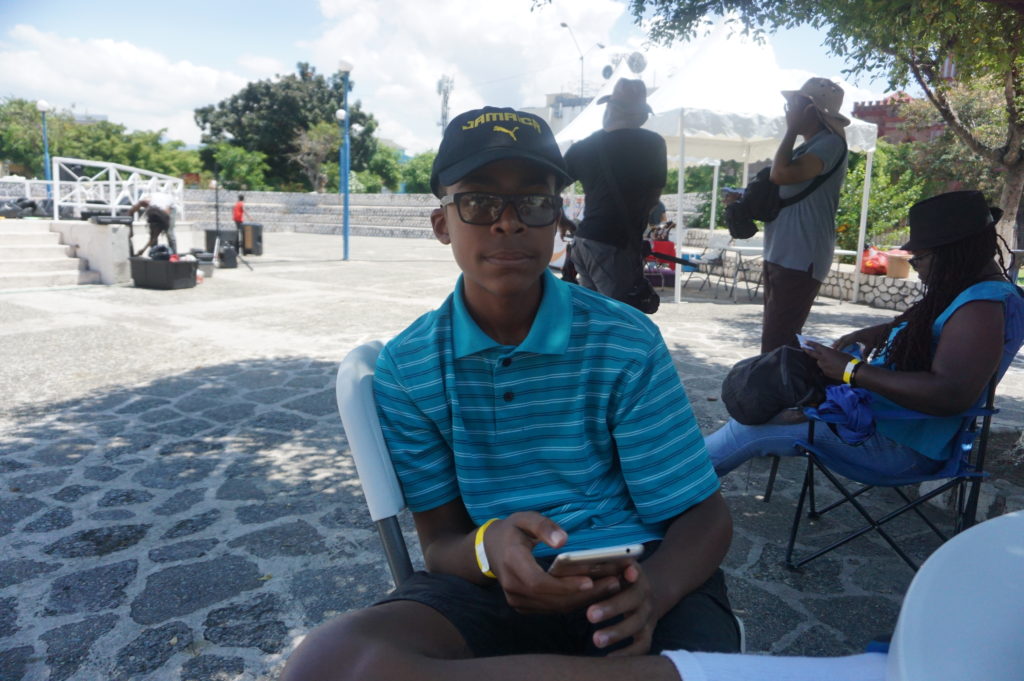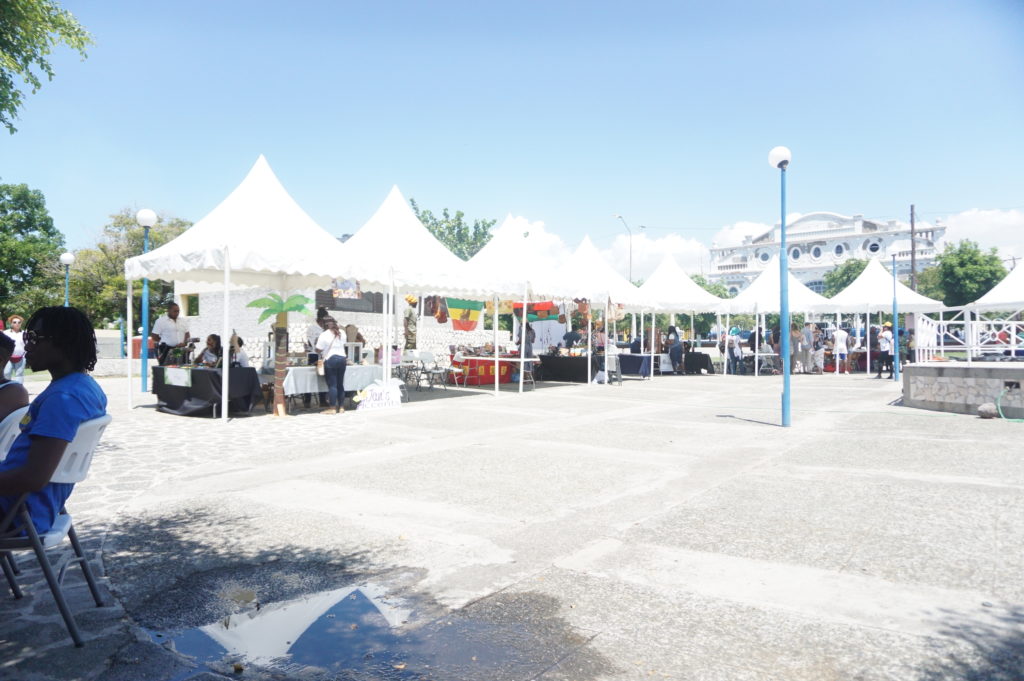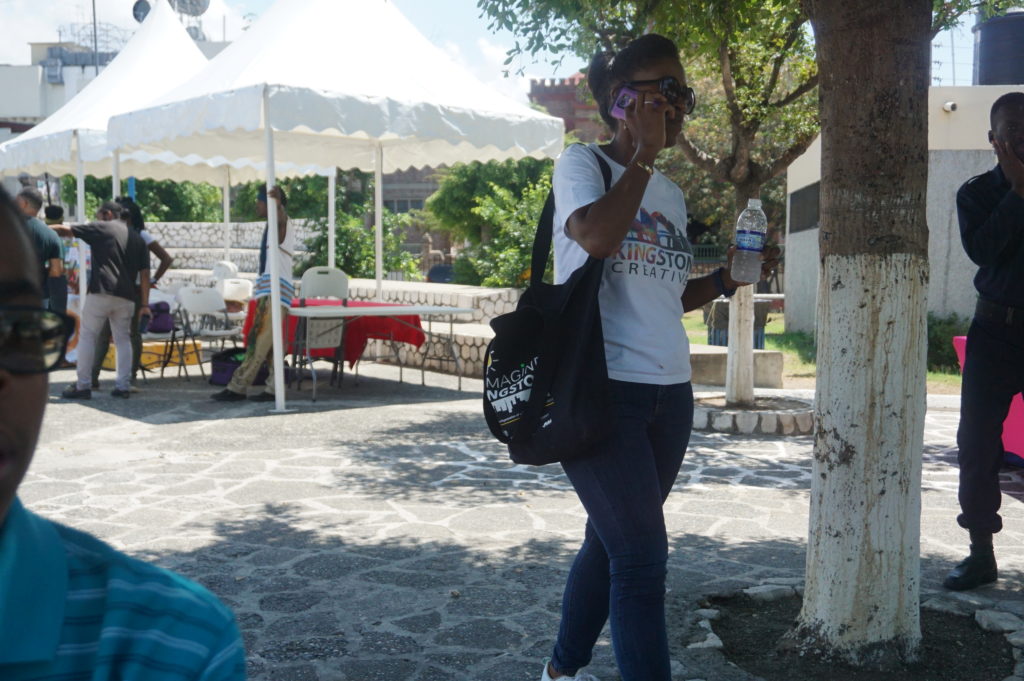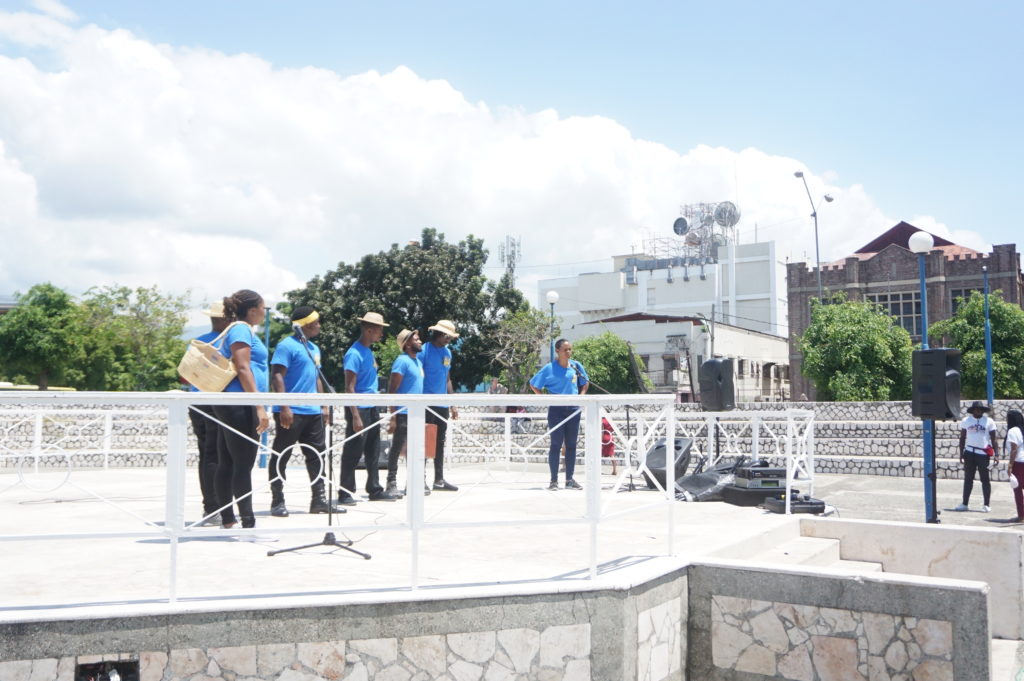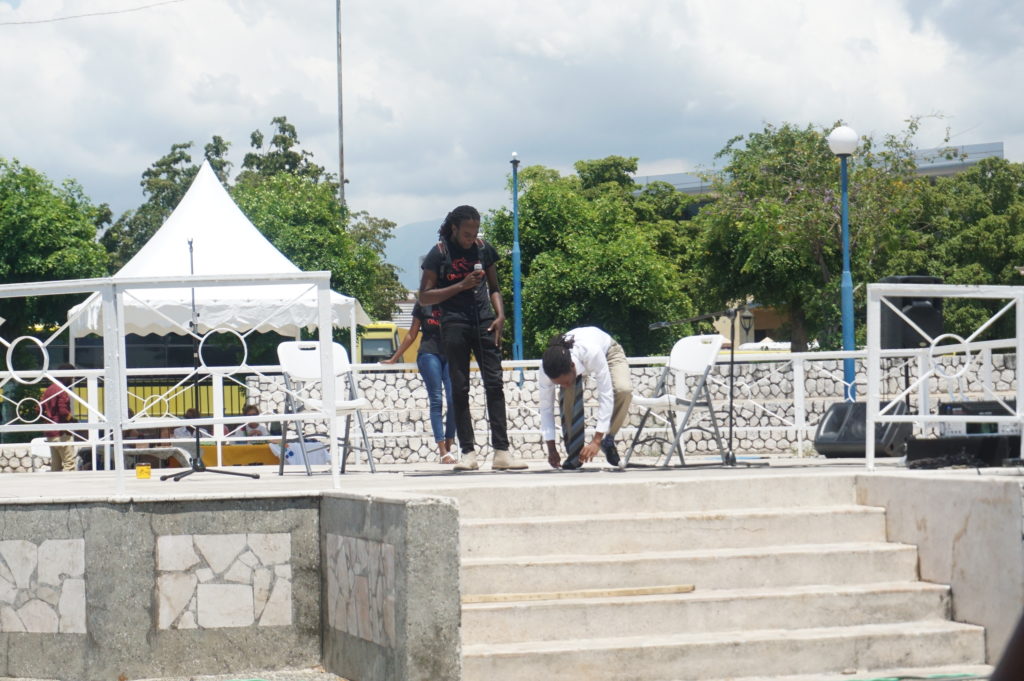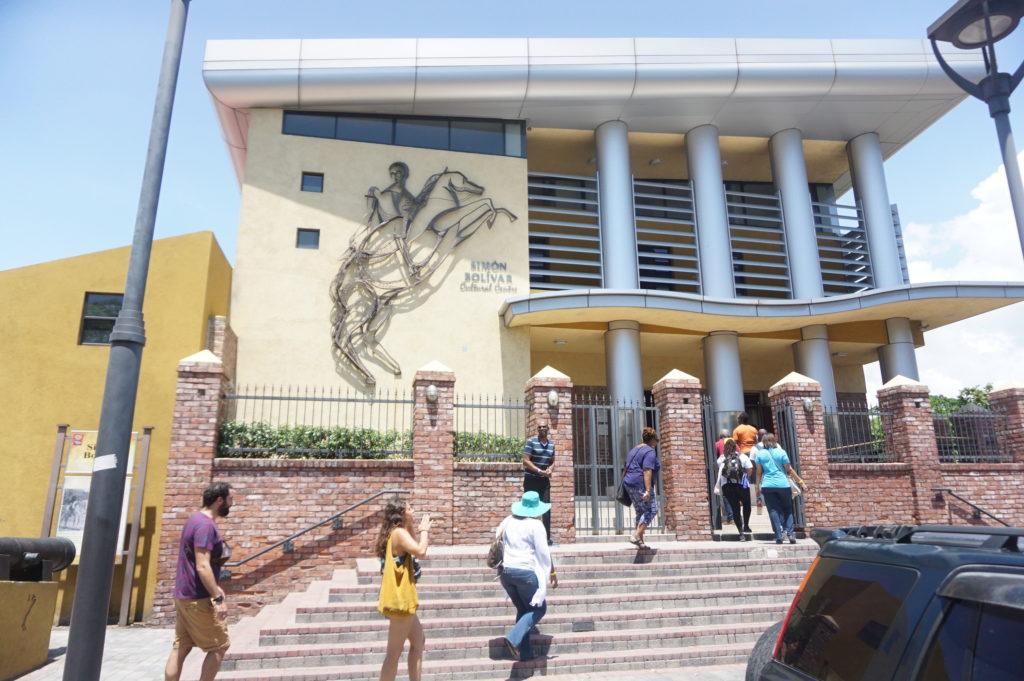 The Kingston Creative Vision
The Kingston Creative movement has clearly articulated their vision and goals:
We will develop an art district and a creative entrepreneur hub within five to ten years.
We want to help to turn downtown Kingston into a focal point for arts tourism
We want to nurture artists and creative entrepreneurs, build community and collaborate with others in a creative space.
We want to help artists, artisans, creatives and entrepreneurs to develop their practice and showcase their work in a sustainable way.
We want to regenerate the urban environment of downtown Kingston, using art to improve the space and engaging the community so that they can leverage their innate creativity, be a part of the creative development of downtown and build profitable businesses.
How you can support the Kingston Creative movement
What they've accomplished in only two years is nothing short of impressive. The next Artwalk is scheduled for this Sunday April 28. The theme is Literature. Check it out! The more support the movement gets, the easier it will be to attract sponsors and the greater the likelihood of it growing and realizing its very worthy vision. You can also volunteer and provide support to the various events.
At the very least, follow Kingston Creative on social media. You'll be kept abreast of activities so you can plan and actually get involved. It needs our energy to keep it alive!
Subscribe to my blog now! #livity
References for the back story on the Kingston Creative:
http://kingstoncreative.org
https://www.bashymagazine.com/article/2018/10/24/kingston-creative-wants-to-empower-jamaicas-creative-community
http://jamaica-gleaner.com/article/entertainment/20180827/kingston-creative-raise-jmd-20-million-art-district-development