Just after Christmas, I received a message via Facebook messenger. The content of the message jarred me, and after stewing for a day, I ranted on Facebook thusly:
Dear Facebook Friends:

I invite you to contemplate the issue of Manners. Yes, manners. I realize that we communicate these days in a very informal ways via Whatsapp, FB Messenger and so on, with phone calls and emails taking a back seat. I'm all for it. I hate phone calls…so intrusive.
Anyway, in using various instant messaging applications, we tend to economize on characters used and so shorthand communication is the order of the day. Please be aware that in your quest for brevity and conciseness you sometimes come over as rude, imperious and demanding. And I'm not here for it in 2018. I know this is not your intention. But I've rolled my eyes and sighed one time too many this year at some of your messages to me. Please don't force me to ignore or block you in 2018.
Exhibit 1:

"Hi Kelly. Please give me your email address. I have an assignment that I'd like your help with."
This assumes that we already had an agreement in place that I'd assist you. And of course I'll help. It'd be my pleasure! But your presumption was offensive. And even after I overlooked and assumed that your motives were pure, and took my valuable time and shared with you, you never ever came back and told me how your final assignment turned out. Shame on you. This is how you should have approached the situation:
"Hi Kelly. I would really like your help on an assignment I have. Could you? I'd happily email the brief to you. Please let me know."
Exhibit 2:

"Hi Kelly. Hope the holidays were good. Please call me at 1234567."
This was from someone who I haven't spoken with in years. Let me fix it for you:
"Hi Kelly. Hope the holidays were good. I'd like to ask you a question about xyz. May I call you? When is a good time?"
Exhibit 3

"Give me a number for xyz"
No "Hey Dog" or "please".
You will be blue ticked.
Even if you are my bosom buddy, if you message me requesting something from me without saying please I will ignore you. Y'all have a nasty habit of typing in short-hand which seems to include omission of manners.
General tips

Use my name please. It's a mere 5 letters. Hell… you can even stick with "K". In face to face communication I prefer eye contact. In digital communication, I prefer establishing the interaction with the use of my name. C'mon. It's not that hard.
If we speak after a protracted period of non communication, for God's sake do NOT begin with "yuh dash me weh." I most certainly will if you go there though. We're now speaking. Let's get on with it and keep it moving.
So in closing, as you seek to economize across your various communication modalities in 2018, do not skimp on good manners.
Regards,
Kelly
I felt good after hitting Post. "That will show them. People must have manners" I congratulated myself.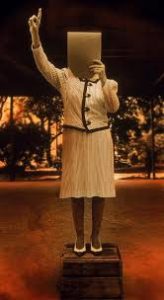 Then I received another notification via FB Messenger. The person who had messaged me and prompted my rant had something to say to me, and it went like this:

Good morning Kelly. I apologize for the approach previously in asking you to call me. I was diagnosed with Z (condition redacted) and I've been home couple months immobile, having to be attended to from bathroom help to feeding. While I can touch even to type, this is major improvement. I wanted to tell you two things. Like I called X and Y (names redacted) in person to thank them for their contribution to what I am today. I wanted to tell you in person how much unknowingly you have made me who I am. You have inspired me from my education to growing my children unknowingly. Thanks for sharing your life that has inspired me in so many ways.
I also wanted to thank you for sharing your meals as I have been able to accept now that I've have to live on plant based food. Thanks and blessings in 2018. I was able to see my error because anything you put on FB I read. …you do give me a positive outlook on life

.
I was thrown for a loop. I felt like a complete shit.
So I called her. I was terrified and ashamed. But I had no other choice but to call. She was so very gracious in accepting my call. We spoke. Her life had taken a sudden, horrific turn in October and yet she was so optimistic, open and grateful for life when she spoke. I was left with these questions:
Was the content of my rant wrong?

Was I being unreasonable?

Did the fact that my friend was ill change the veracity of my post?
I'm still processing the whole sequence of events, and before I wrote this post, I messaged her requesting permission to blog about our conversation and the events leading up to it. She was as gracious as ever in granting me permission, and for that I am grateful.
I am not sure that I have conclusively put the matter to bed in my mind. Here's where I am as at now:
Sometimes a direct and gentle approach is more meaningful and effective than a general rant that comes across as a "sub-tweet"…ask your millennial what that is 🙂 Perhaps if I had messaged her back instead of sub-tweeting, I could have made whatever point I felt I had to make in a more constructive manner aimed more at preserving relationships than proving a point.
I am grateful for her graciousness and ease of overlooking offence. It made it easier for me to swallow humble pie and question my motives and modus operandi going forward. I hope that when an occasion that requires understanding and forgiveness and graciousness arises in my own life, that I will do likewise.
So sure, manners are important. Along with humour, manners act as the lubricant that allow us to get along and thrive. But relationships are more important than being right, and one must never forget that we are dealing with people.
What are your own take-aways from this story? Did you agree with the points in my rant and do you now have a change of heart? I'd love to hear from you.