It's still not a low-carb world, but with a little planning and a little effort too, you can stick to your desire to eat low-carb and improve your health and your life. Recently, a friend who had lost 30 lbs on keto, asked me for help. He said that he is bored with his food. That he feels stuck rotating the low-carb foods that he has been eating for the past year or so, and that on the road, his options are so limited. He knows he doesn't want to go back to the bread and rice, so he finds himself not eating. Someone else in his position is likely to find themself eating those unhealthy foods again. No bueno. Food is good. I believe we were meant to enjoy food (function AND pleasure). And we need to nourish our bodies. Sleep and nourishing food are critical to optimizing weight and health. I already shared my own hacks for Eating Keto on the Go in Jamaica. In this post I share my hacks for making meal prep easy and tasty!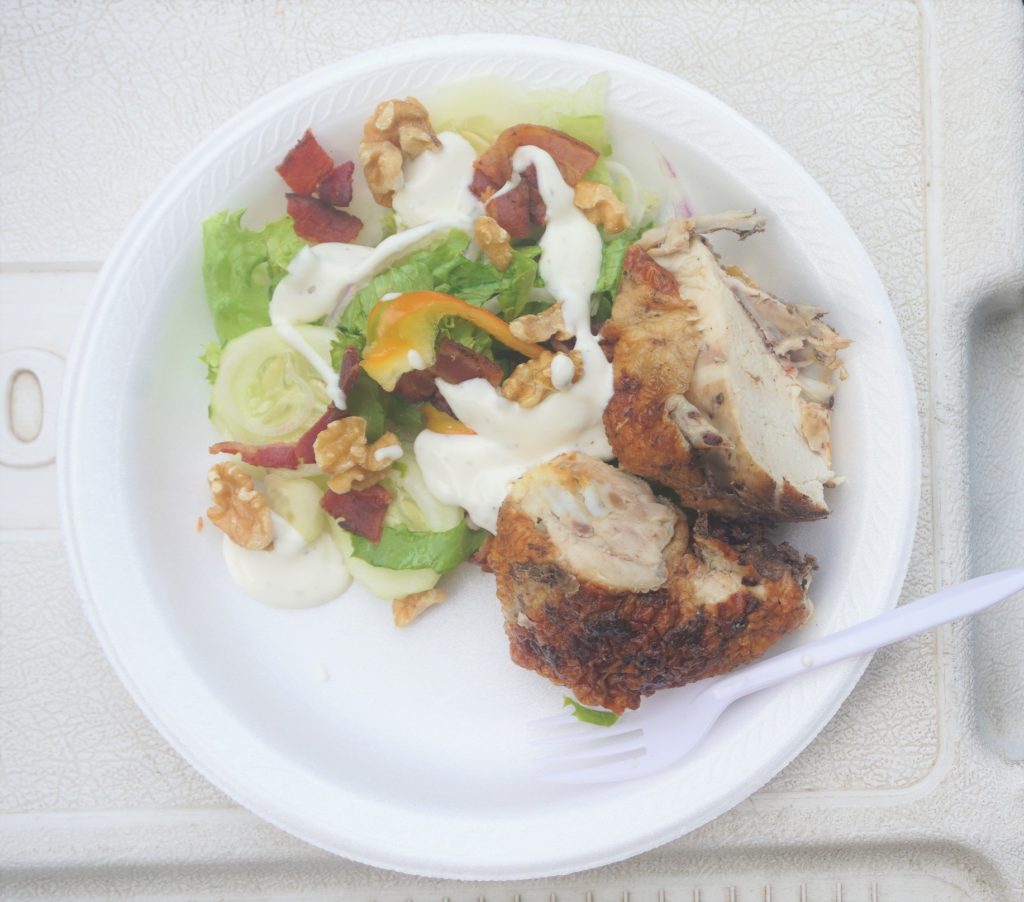 Meal prep doesn't have to be hard!
"I don't cook". "I don't have the time to cook." "I don't like to cook."
I get this all the time from people really wanting to do keto or simply eat low-carb. The truth is, you can eat low-carb even if you don't cook. But your options will be limited, and if you love food (like me) then sticking to this way of eating will quickly grow boring. I've observed that the people who win with keto, do some amount of cooking. There are a plethora of great low-carb recipes out there and by exploring and experimenting and discovering, low-carbers all over are finding ways to introduce variety and excitement in their food choices. It doesn't mean that they cook every day. It doesn't mean that they spend hours over the stove and hours shopping for hard to access ingredients either. Allow me to break it down and share what has worked for me, and what has worked for many of my clients. I've had clients say to me laughingly, that I've turned them into chefs! They've been able to incorporate my simple yet low-carb recipes and approaches into their busy lifestyles and discovered that a little planning and effort yields great results.
Meal Prep Hack #1 for Winning With Keto: Use your oven!
Invest in a flat baking sheet. Boneless cuts of chicken (breast or thigh) and cut up veggies of your choice cook in 30-45 minutes. Fish filet and shrimp cook even faster! Simply use a great seasoning rub, a little coconut or olive oil, season your meat and veggies and lay out and bake a high heat in your oven. If you can rub your meat in the morning before you leave for work and leave in the fridge (takes 5 minutes, Guys!) when you come home you can simply pop it into the oven and while you undress and unwind, the oven is doing all the work for you. some veggies that bake really well in the oven are pumpkin (yup!), string beans, broccoli, cauliflower, radishes, zucchini, cabbage wedges. The secret is a great seasoning rub, oil and salt. Too easy!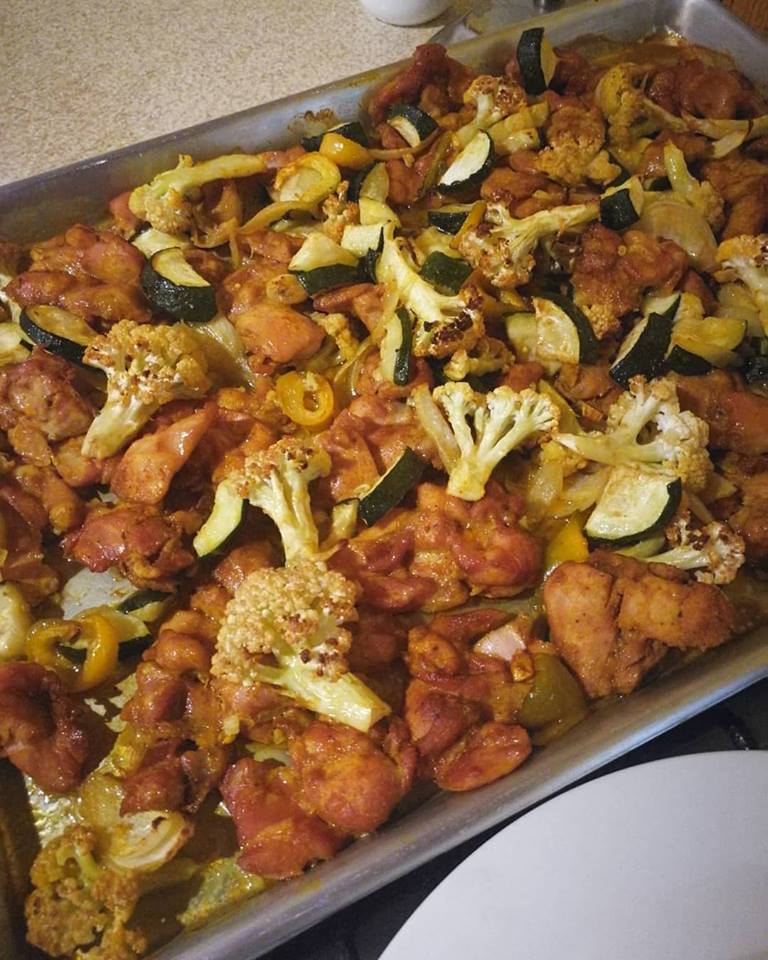 Meal Prep Hack #2 for Winning With Keto: Use your freezer!
Cook extra every single time you meal prep. Take the extra and place into freezer and microwave safe containers and freeze. Cooked veggies freeze up really well. You can simply grab and go for a great lunch on days when your options at work are limited, or you can simply grab and reheat when you've had a long day and are simply unable or not inclined to cook.
Meal Prep Hack #3 for Winning With Keto: Leverage your supermarket deli options!
Meal prep doesn't mean you have to start from scratch! A rotiserrie chicken for example can be re-purposed in so many interesting ways. Add the cut up breast to a salad (which you can also buy from a good supermarket deli). Add a little ranch dressing or a little red vine vinegar and olive oil and salt to make it taste really good. You can simply saute some onions and green peppers and enjoy with the leg and thigh! Shred the meat off the bone and wrap it up with a little grated cheese, mayo or sour cream and pepper sauce in a lettuce leaf and voila, low carb wraps that you made in minutes! Some supermarket delis offer pork and fish too. Add them to veggies for a full complete meal. Too easy. Instead of driving to that fast food place, drive in to your neighbourhood supermarket.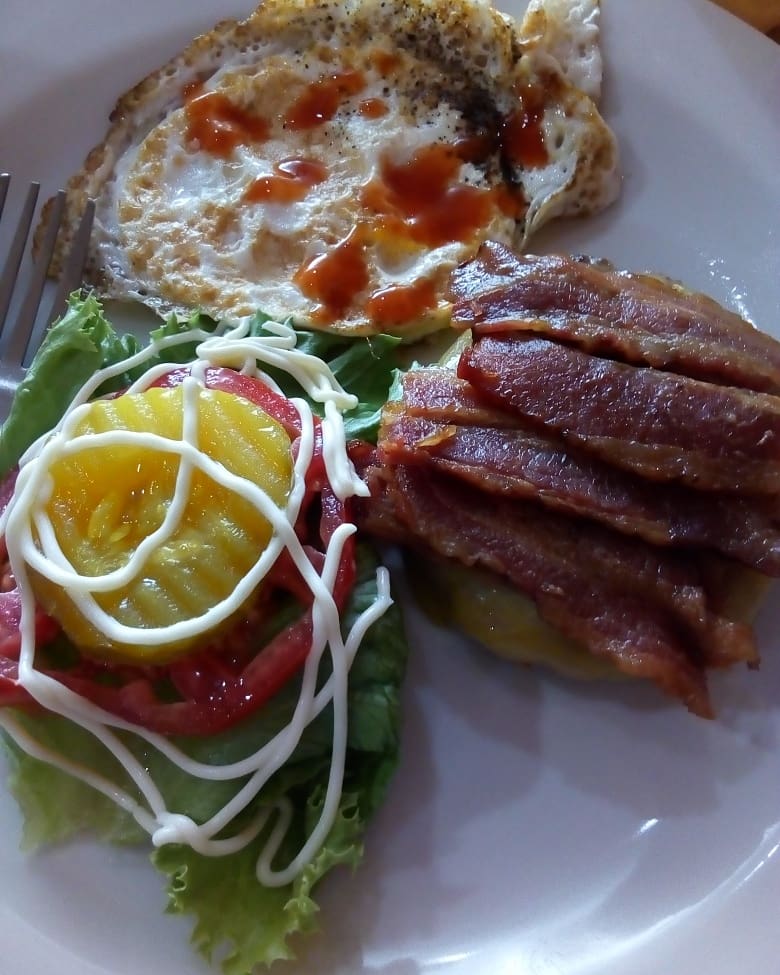 Meal Prep Hack #4 for Winning With Keto: Buy "semi-processed" foods at the Supermarket
"Semi-processed" you gasp? Here's what I mean…
Already cut up callaloo
Packs of already cut up veggies. There's stir fry mixes, cut up single veggies, etc. This removes the need for extra time needed to cut, shred and chop. It may be worth the extra price for you to save your time and effort.
Pre-seasoned meats may help too. I'm not a real fan of these, but perhaps you can find something that works for you.
Boneless chicken and fish filet are so easy to prep and cook.
Minced beef or chicken is so easy and quick to prepare! Simply remove them from your freezer and leave in your fridge. By the time you come home, they'll have safely thawed and you can cook easily with the addition of a great Italian herb blend, garlic powder and a little tomato sauce. Enjoy with a fried egg or two, or stir fried cauliflower rice or mash.
A great marinade that you simply add to your meat/fish is such a time saver! I adore Spur Tree brand wet marinades. Rub up your proteins with a sachet in the morning, cook in the evening. Delicious!
Frozen 100% meat/fish patties (burgers) are great to have in your freezer. Fry them up in minutes and add eggs, cheese and veggies to create a complete meal easily. Read your labels!
A quality frozen sausage can be incorporated in quick easy meals. I love Bad Dawg 100% pork sausages. No fillers or preservatives. Stir fry them with cabbage or broccoli or pak choi for a quick delicious stir fry.
Canned salt-fish and mackerel in brine and so easy to cook up quickly. You can add them to veggies or cook up with coconut milk for a delicious run-down styled meal.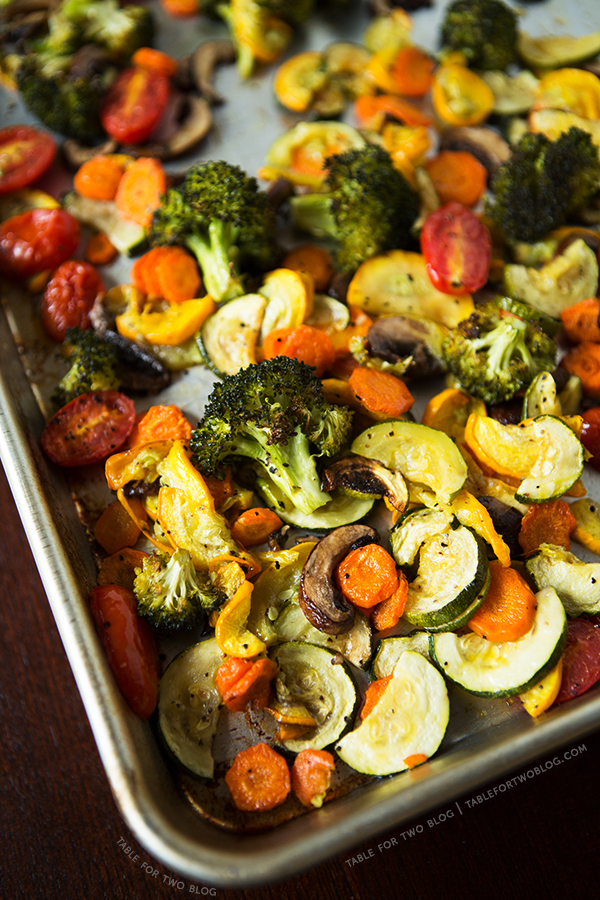 Meal Prep Hack #5 for Winning With Keto: A Slow Cooker!
Inexpensive cuts of beef and pork cook up so tender in the slow-cooker. Simply add the meat and seasonings in the morning before you leave and when you come home hot meal awaits; stews, soups, etc.
There are a million and one great slow-cooker recipes online that you can try out. There's nothing better than coming home to a fragrant beef stew hot and ready to eat out of the slow-cooker. I simply pop veggies into the oven or make a quick salad to accompany the meat!
My Favourite Quick and Easy Keto Meal Ideas
Boneless chicken thighs and zucchini or Brussels sprouts sheet pan meals done in the oven
Meat sauces made with minced beef or chicken with quickly stir fried cabbage
One pot cauliflower fried rice with chicken
Chicken strips stir fried with peppers and onions in a lettuce wrap with cheese and sour cream
Fish filet done in the oven with roasted veggies
Rotisserie chicken with a quick salad served with a good salad dressing
Saltfish run-down with cho cho (chayote), pumpkin and string beans done in one pot. Simmer the fish in well seasoned coconut milk then add the veggies for just 10 minutes near the end so they don't overcook and get mushy and ugly
"Fat bombs" made with cream cheese and approved low-carb sweeteners for a quick sweet treat
Mug bread done sweet or savory in less than 2 minutes in the microwave. Get this recipe when you subscribe to my blog.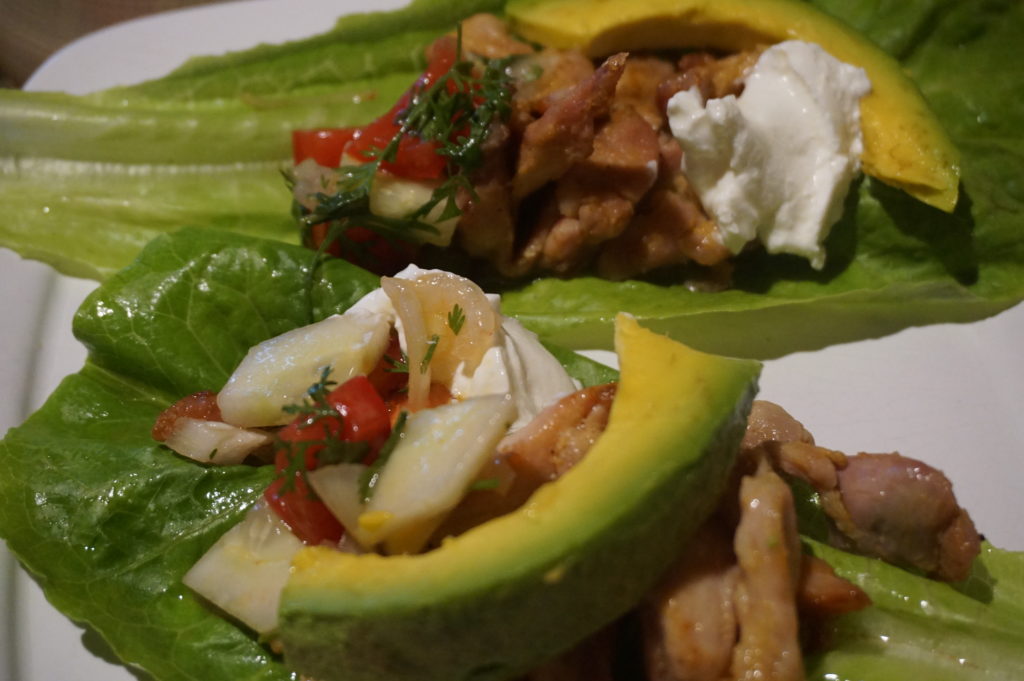 Shopping List for Easy Meal Prep
pre-cut veggies
Veggies that don't spoil easily: cho-cho, zucchini, cabbage.
Quality marinades and seasoning blends: Spur Tree brand, Badia all purpose, garlic powder.
Coconut milk, both in powder and liquid canned form
Boneless chicken cuts
Fish filet
Coconut/olive oil
Butter
Eggs
Frozen 100% fish/meat burgers
All meat sausages
Cheese
Subscribe to my blog for recipes to get you going!
What are your keto meal prep hacks?
What are some of the tricks you've developed to make your own meal prep easier? Share them in the comments please!